The internet is a fickle place. A good amount of the time, people are doing everything they can to get you to respond in a specific way to a picture, an article, or an attempt by someone else to troll. However, when it comes to the launch of a film that is beloved across many generations, a unique thing happens: the Internet goes on self-policed lockdown.? People don?t want to know what happens.? They prefer to remain in blissful ignorance until they see it for themselves and make their own evaluations. And woe be to the individual who chooses to violate that unwritten code!
(Don?t worry; I?m not going to be that person)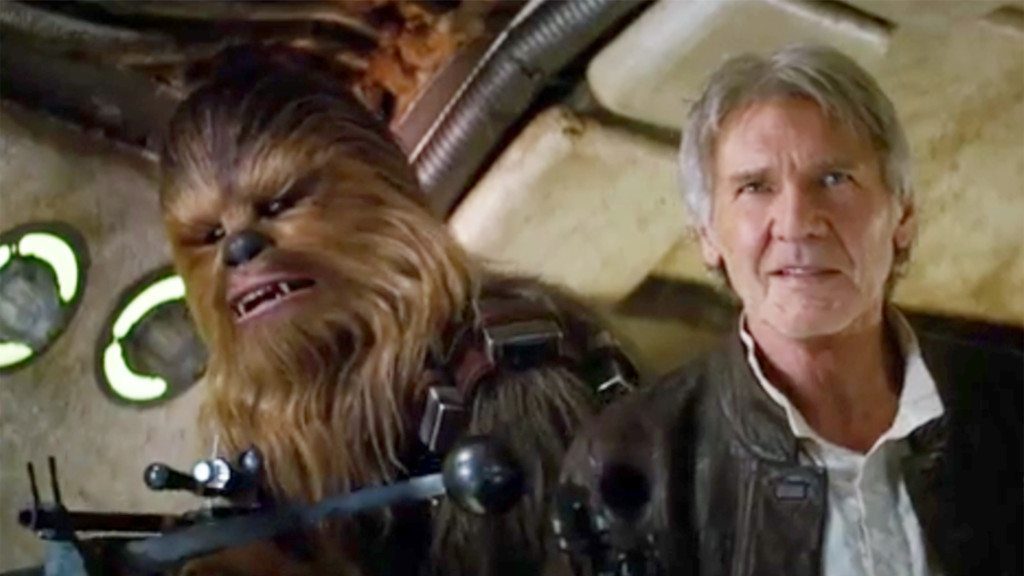 Suffice it to say that Star Wars: The Force Awakens is a grand return to the galaxy far, far away that we all have come to love over the last thirty-seven years. Director and co-writer JJ Abrams knew he had to accomplish three main things: 1) bridge the unseen gap between Return of the Jedi and his film; 2) instill a powerful story that beats true to the Star Wars ethos; and 3) not tick off legions of die-hard fans in doing so. Mission accomplished.
There?s a nice blend of old and new in the film, from the planet sequences to the familiar faces (Han Solo, Chewbacca, C-3PO, R2-D2, and Leia?all of whom need zero introduction) and an inevitable new cast of characters, led by John Boyega (Finn), Daisy Ridley (Rey), and Oscar Isaac (Poe Dameron). In fact, if I have a quibble about the movie, it?s that it plays a little too much to the nostalgia side at times. But that aside, this is an extremely fun ride, filled with a nice mix of action, humor, and things you just need to see for yourself. ?One of the bonuses is that Star Wars: The Force Awakens feels more organic in nature than CGI-laden.? The film is filled with lush environments, sweltering deserts, and icy climes that feel out of place in the first three prequels (note: this is a good thing). It tends to draw the viewer into the film more.
When it comes to the faith aspects of the film, there?s a lot to talk about in regard to good and evil?as well as a number of other themes.? But I?ll mercifully save that for a more in-depth look at the film next week?when a good number of people have seen it and an online discussion can legitimately take place. Until then, it?s best to follow the crowds to the cinema, find a seat, grab a snack (if you so choose), and prepare to be entertained for a few hours.? With the state of the world right now, it?s a nice thing to look forward to.