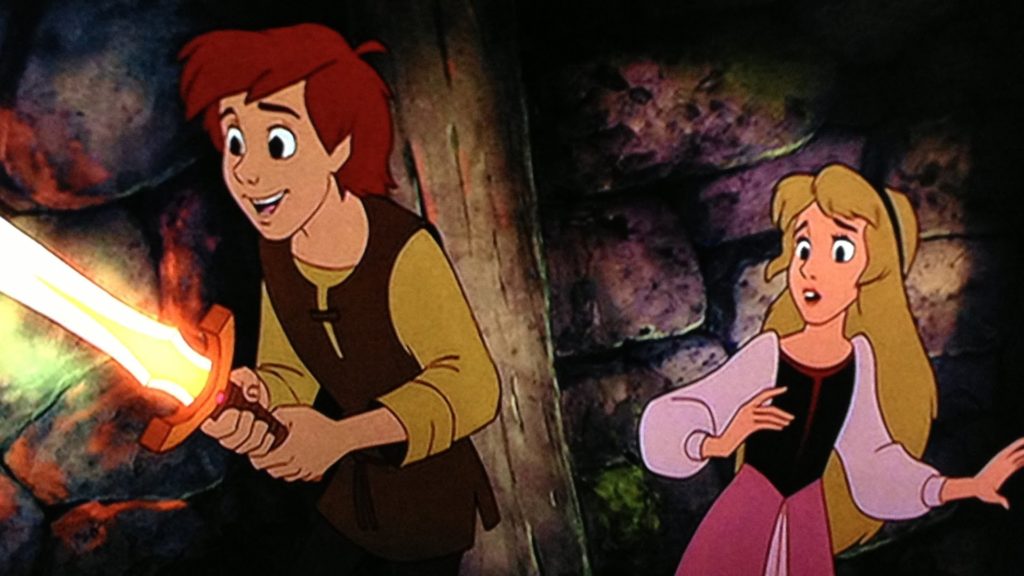 The year was 1967. Technology hasn?t provided DVRs or even VHS tapes, but seven-year-old Kelly Asbury visited the local movie theater one afternoon. Spellbound by a re-release of Walt Disney?s Snow White and the Seven Dwarves, Asbury told his brother that he had to find a way to make his drawings move that way as they leave the matinee. Fast forward fifty years, as Asbury now leads the charge of Sony?s re-imagining of rhe Smurfs, this time without live-action interruptions.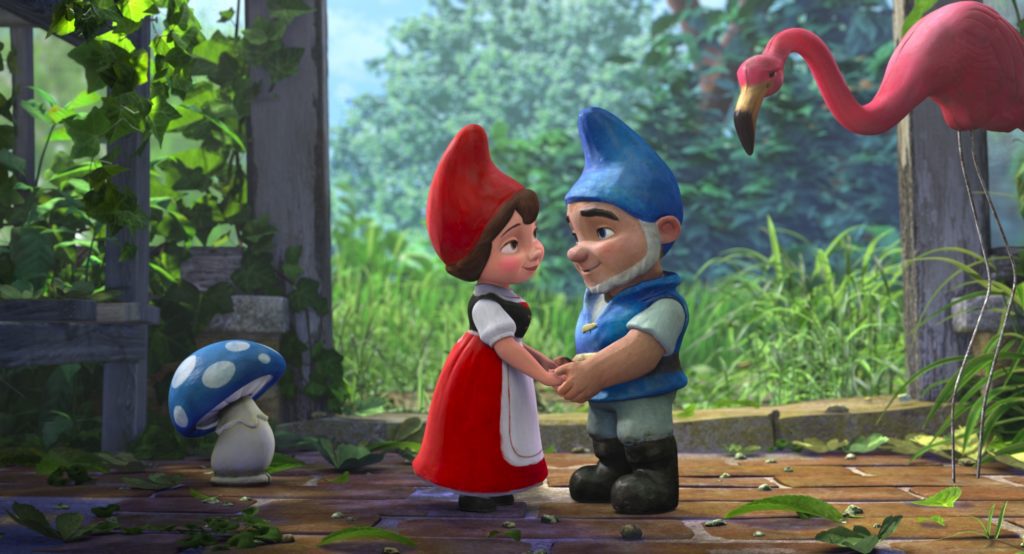 Asbury, a graduate of the California Institute of the Arts, began his career on Walt Disney?s The Black Cauldron (based on the second novel in Lloyd Alexander?s The Chronicles of Prydain), before working on a host of well-known animated flicks like The Little Mermaid, Toy Story, and James and the Giant Peach. By 2002, he was directing: Spirit: Stallion of the Cimarron, Shrek 2, and Gnomeo & Juliet. This week, after researching everything he could about Peyo?s little blue creations, he?s directing?Smurfs: Lost Village into theaters, sans Neil Patrick Harris or Hank Azaria.
In Lost Village, Asbury worked with the likes of Demi Lovato (Smurfette), Joe Manganiello (Hefty Smurf), Jack McBrayer (Clumsy Smurf), Danny Pudi (Brainy Smurf), and Mandy Patinkin (Papa Smurf), as they seek to outwit Gargamel (Rainn Wilson) and experience marvelous adventures. But Asbury was clear that even with that vocal star power, the story needed to be in the world of fantasy, not New York or Paris, and true to the original artist?s ideals. After the first live-action ?hybrid?, the second film fell short of expectations, and Sony Animation realized they needed to go in a different direction to keep the series alive.
?There?s so much rich artwork that dates back to the 1950s, with Peyo?s background and art training,? mused Asbury. ?Nothing I?d seen so far had faithfully interpreted his original work. But I remembered how we had Viewmasters as a kid with three-dimensional worlds where animated films made in 3D. I thought we would bring 2D flat characters to life, with the shapes the way Peyo drew them and it would be something very interesting that the audience would get behind.?
Gushing over the timelessness of the Smurfs, Asbury noted that the visual story they?ve created is the result of a collaborative team aimed at the same vision of Peyo?s world. ?Noelle Triaureau and Patrick Mate are both French, and had read the Peyo comics since childhood and really strove to capture the world he created,? he shared. ?We wanted it to be true to his visuals. Because I believe that if something is appealing, like Bugs Bunny, or Mickey Mouse, or the Flintstones, it?s appealing forever. They never go away and are welcome into different generations.?
?There?s a little bit of Smurf in all of us, for a child to recognize themselves in something, or a different smurf for a different day or mood, they tap into a comfort zone.?
Diving into Peyo?s world has been a three-year journey for the director, who explained that as the creative lead, he steers the vision and has a hand in each of the pieces of the film. The script, the storyboard, the full-length story reel of hand-drawn images with temporary dialogue actors, all have the fingerprints of Asbury on it. But that?s just half of the process.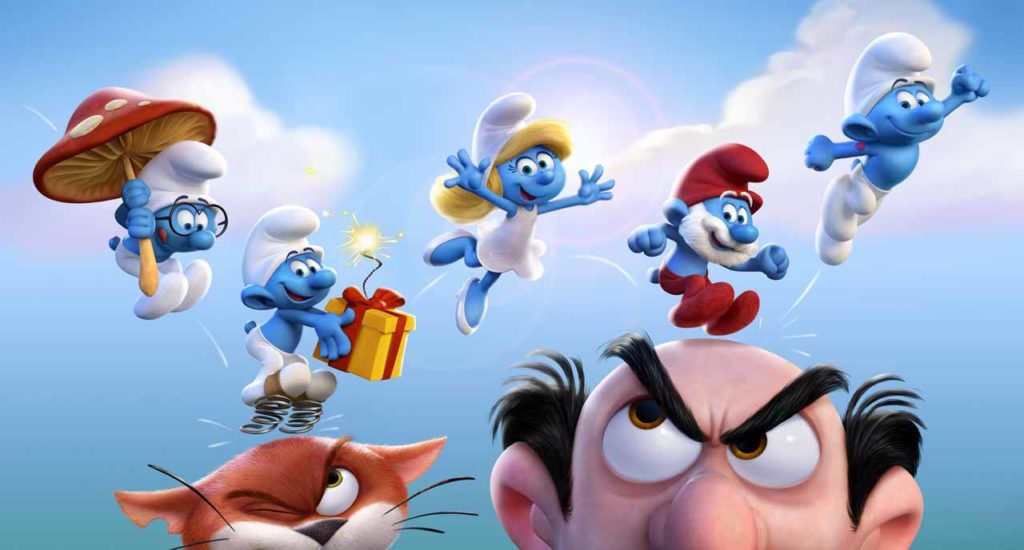 ?When we have what we want, we have a script and go to the actors,? Asbury explained. ?The actors bring improvisation and I?m telling them what the characters brings; when the animators take the soundtrack, they have film of the actors? faces to jump off of and animate them. I then work with Alan Hawkins and oversee all of the backgrounds and designs, the color timing, the mixing, the effects, everything, making sure that the things are on track. But I had a great team to work with.?
While some might say that complete control is a mind-numbing curse, Asbury speaks of the characters, their origin, and the team who created the latest Smurf visuals in glowing terms. He?s clearly aimed at creating a world that draws in the audience, and engages the kid in all of us, visually and emotionally. ?It?s about community, fun, and coming together, but we didn?t try to hit people over the head with our ideals.?
Here, the story revolves around Smurfette, who is asking the question everyone else has been asking for years: why is she the only girl Smurf?
?Smurfette wants to find her identity, while all of these other smurfs have their identity in their names,? Asbury explained. ?Everyone treats her gently and carefully as the adopted child. So they strike out to find out there might be other Smurfs out there who might be in danger; so what happens if they find out that the destination is a lost village full of girls, and Smurfette finds out that there are lots of girls she could be. You could be anything you want to be.?
After three years of fleshing out the Smurfs, Asbury admitted he had a hard time picking just one as his favorite. ?There are lot of good ones!? he exclaimed. ?The Smurfs we have as the main ones – I?ve come to grow to love them. Hefty, Smurfette, Brainy and Clumsy make a great ensemble team; I love Papa Smurf and Smurf Willow (Roberts) and Storm (Michelle Rodriguez).?
In an adventure that Asbury says is part-Goonies, part-Alice in Wonderland, meets Stand by Me and Wizard of the Oz, the director hopes that the audience will see an amazing adventure. He?s aiming high, but he believes there are more adventures to be had by the Smurfs. And that could lead to more ?old school? stories for Asbury, not just in Smurf Village.
Showing the creative diversity he?s captured with characters like Shrek, Gnomeo, Jack Skellington, Woody, and Spirit, Asbury is flush with ideas about what could come next:
?I honestly think ?The Black Cauldron could use a better interpretation than what Disney made it all of those years ago. If you said you?ve got to remake it – there?s more to the stories there.?
?And? I know that this is a strange answer, but I think I would love to see a very, very stylized Bram Stoker?s Dracula made in animation. It?s not a movie for kids, but I?ve never seen the movie I read in the book brought to the screen. The chills and the imagery I felt and saw reading it were never quite captured it in film.?
After a pause, he concluded with one more, sure to entertain: ?The Stinky Cheese Man and Other Fairly Stupid Tales by Jon Scieszka and Lane Smith is funny book that could be concocted into a fun musical. It turns all of the fairy tales on their ear, predating Shrek.?
?And of course, I have a few original ideas of my own.?
It?s safe to say that there will be more than a few things going on in Lost Village, not least of which is one seven-year-old boy grown up into the animator bringing drawings to life. A man after Walt Disney?s own heart.