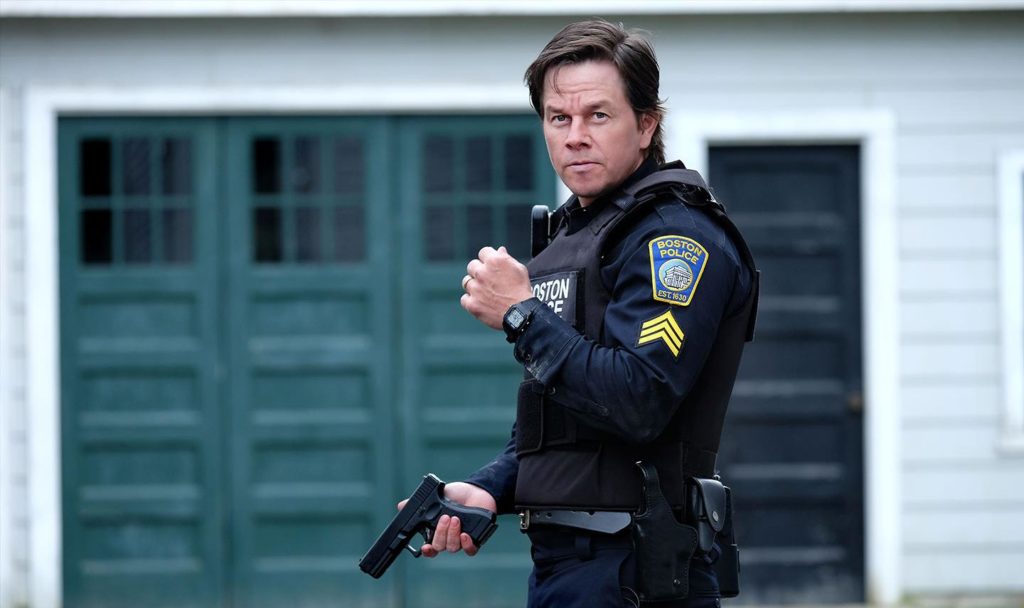 Patriots Day commemorates the battles of Lexington and Concord, where growing American forces took a stand against encroaching British forces. In New England, specifically Massachusetts, there is a holiday – including the running of the Boston Marathon that goes past Fenway Park where the Red Sox play. In 2013, brothers Dzhokhar and Tamerlan Tsarnaev set off bombs at the Marathon, killing several people, wounding many others, and instigating a city-wide lockdown. In true fashion, Bostonian Mark Wahlberg's film,?Patriots Day, commemorates this event and declares, again, that Boston will always be strong.
Peter Berg (Friday Night Lights) directed Wahlberg for the third time (Lone Survivor, Deepwater Horizon) as the two have made a practice of taking real-life stories of courage and sacrifice to a cinematic audience. Here, Wahlberg's character police sergeant Tommy Saunders is the fictional tool by which we are shown the various facets of the story, from the brothers, the victims, the police, and the city itself.
Notable cast members include?John Goodman as Police Commissioner Ed Davis,?J. K. Simmons as Watertown Police Sergeant Jeffrey Pugliese, and Kevin Bacon as FBI Special Agent Richard DesLauriers, while Michelle Moynaghan plays Saunders' wife, Carol, and ex-Boston Red Sox designated hitter David Ortiz (of course) plays himself. The film's subject, director, and cast lend themselves to the strong critical rating it has received; the home media response will speak to the number of New Englanders who have to see it!
As a New Englander, as well as a Red Sox and Patriots fan, I found myself glued to my television as reports rolled in that day; as someone who has significant family in the area, I was concerned for their safety. On a smaller scale, what 9/11 meant to New Yorkers, Patriots Day was to folks in Massachusetts and beyond. But the courage, the sacrifice, and the willingness to run toward the fire, once again proves well that this film shows what "Boston Strong" is all about.
Patriots Day Special features include "The Boston Bond: Recounting the Tale," "The Real Patriots: Local Heroes' Stories," "The Cast Remembers," and the actors meeting their real-life counterparts.?