Food and sex are among our greatest pleasures. At times, they are intimately linked, especially in films. Sexual Drive? from director Yoshida K?ta, is built around the connection of sensuality the two share. It is part thriller, part sex comedy, and culinary adventure.
The film is made up of three vignettes, each titled after a culinary dish. The vignettes are linked by one common character, Kurita, who visits people and tells them things (which may or may not be true) about intimate things in their lives. In ?Nattu? (a fermented soy bean dish), Enatsu is worried about the absence of sex in his marriage. Kurita comes and tells Enatsu that he is having an affair with his wife, going into graphic detail about the pleasure he brings her. In ?Mapo Tofu? (a spicy Chinese dish), Akane suffers from panic attacks while driving. After (maybe) hitting Kurita with the car, he tells her they were in the same class in 2nd grade where she bullied him, and that her true nature is a bit sadistic. In ?Ramen with Extra Back Fat?, Ikeyama is thinking about breaking off an affair. Kurita calls him from his lover?s phone claiming to have kidnapped her, and making him follow her journey after being rejected.
In each section, food is either eaten or prepared with a certain amount of eroticism. The ?Nattu? section gets a bit lewd, but over all the stories are not so much about either sex or food. They are about what it means to find pleasure in another person. That is, what it means to love.
Food has often carried a sensual power in film. Some examples that come quickly to mind are Chocolat, Tom Jones, and When Harry Met Sally. Films often show hedonism in both the kitchen and the bedroom. And it becomes easy for us to make the not very long leap to connect the two.
So it is with Sexual Drive. As Kurita makes his visits with these people, he is a mixture of sex/relationship counselor, storyteller, and torturer. He brings hard truths to the people he meets, but in those hard truths are the way for them to find a happiness that is eluding them?and the people they love.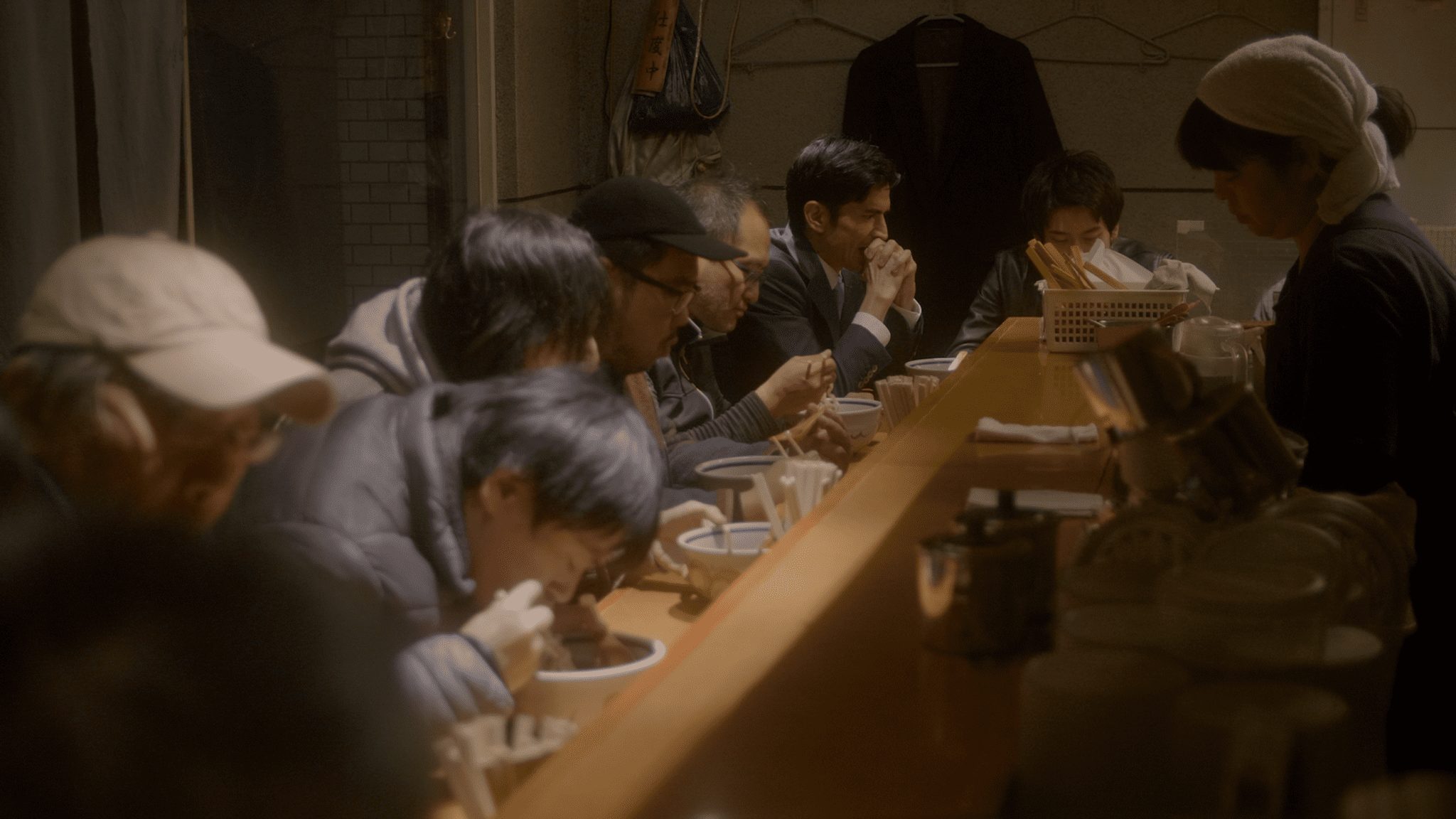 For viewers it is a reminder of the pleasures that fill our lives, but even more that the real pleasures of life are found in the people we love and share our lives with.
Sexual Drive is available through Virtual Cinema and VOD.
Photos courtesy of Film Movement.