One of the things I look forward to most is laying out the films to highlight in the fall. Sure, the summer film preview is a blast – it's usually full of grand, action-packed adventures – but it's nothing like the various thoughtful features that emerge when the kids go back to school and the Academy starts considering next year's Oscars.
What follows is a list of ten films I'll need to see before the ball drops to announce another year. Reply below with your favorites – and call me out on the shots that missed the mark.
Captive (Paramount, September 18)
David Oyelowo (Selma,?The Butler) stars as Brian Nichols, a murderer and rapist, who takes Ashley Smith (Kate Mara) hostage in Atlanta, Ga. Based on Smith's book, the film shows how Smith's reading of Rick Warren's?The Purpose Driven Life?brought calm, peace, and redemption to the situation. I've never finished Warren's book, but I'm amazed by the prospect of seeing how a book impacted a hostage situation. I wonder sometimes how faith and prayer show up in the midst of intense danger -?Captive?is the real-life story of faith in action.
Black Mass (Warner Bros., September 18)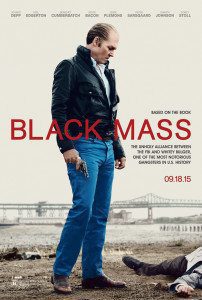 Johnny Depp. Benedict Cumberbatch. Kevin Bacon. Joel Edgerton. Sienna Miller. Peter Sarsgaard. These are all serious actors, most of whom need no introduction. They're the principles in the story of Whitey Bulger, an Irish mobster who also served as an FBI informant to help take down a rival on his turf, who killed without remorse. While this is one of the films that studios have been pushing on us for months, and Depp is one of Hollywood's golden children, the dynamic between the 'good guys' who team up with a 'bad guy' to accomplish a goal is intriguing to me.
Everest (Universal, September 25)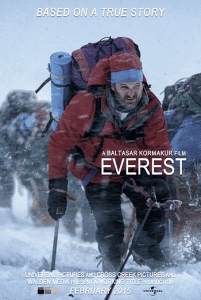 What does it take to survive? That's the question several of this fall's films ask – a pattern that seems to persist in serious films, especially Oscar-worthy ones. Here, two groups attend to survive the adverse and critical conditions on Mt. Everest, based on the actual events of 1996. Starring Jason Clarke (Planet of the Apes) and Jake Gyllenhaal (Southpaw) star. The questions about what makes us human and how we value life seem to be highlighted in natural disaster movies, so I'm buying into this one. [It doesn't hurt that?2 Guns?and?Contraband?director, Baltasar?Korm?kur, is behind this one.]
Sicario (Lionsgate, September 25)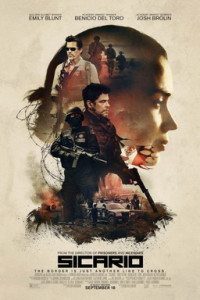 Denis Villeneuve (Prisoners,?Enemy) has directed some mind bending films. I expect nothing less of this story about a young and idealistic FBI agent (Emily Blunt,?Edge of Tomorrow) who teams up with a questionable informant to take down a terrible drug cartel lord below the American/Mexican border. This reeks of?Black Hawk Down?dirt and tension, and had me from the first time its trailer played. Blunt plays an 'everyday' sort of persona each time, and her pure entrance into such a murky world is sure to be eye-opening.
The Martian (Fox, October 12)

Remember what I said about the Academy and survival movies? Here's Andy Weir's 2011 novel-turned-film starring Matt Damon, and directed by Ridley Scott. It's hard to deny that a pairing of these two seems destined for greatness, but the story of an astronaut abandoned by his team on Mars is sure to be gripping… even if it comes across as?Cast Away: The Space Version. What does it take for a person to stay focused in the midst of expected failure? If death is inevitable, why continue? [Hey, if that doesn't work for you, there's always a double-dose of Tom Hardy in?Legend, about another real-life mobster (he's British).]
Steve Jobs (Universal, October 9)
I almost went with Hugh Jackman's?Pan, which will be decidedly more fun. But Apple founder Steve Jobs deserved better than Ashton Kutcher and Michael Fassbender seems up to the task. Seth Rogen co-stars as Steve Wozniak, while Kate Winslet plays Joanne Hoffman. From the trailer, the film seems to focus on the sacrifices and mistakes of genius: how much energy and effort are necessary to make a cultural difference, what the person neglects in the pursuit, and the human relationships that are broken and redeemed along the way.
Bridge of Spies (20th Century Fox, October 16)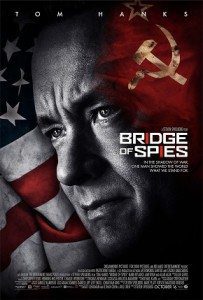 One of my other interests for October is?Woodlawn, the story of race and faith revival in Alabama. But when push comes to shove, you're talking about Tom Hanks, Steven Spielberg, and a story ripped from the 1960s Cold War. Hanks plays a lawyer trying to negotiate the release of an American U-2 spy plane. The story involves Hanks' lawyer's involvement in negotiating the release of a Soviet spy as well – who (from the trailer) the lawyer seems to value. Who is our neighbor, and how do we reflect on human life? Again, this shiny toy looks a lot like an Oscar winner, but we'll see.
Spectre (MGM, November 6)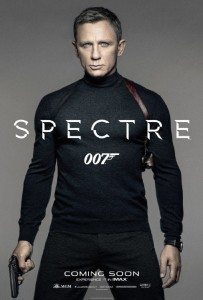 I'll end the suspense: this is my most anticipated film of 2015. Not an Avenger-themed super powered flick, not the seventh installment in the George Lucas canon of space material. [Bring on the hate!] No, Daniel Craig's fourth installment in the Bond series finds him up against Franz Oberhauser (Christoph Waltz), who claims to be Bond's longtime nemesis and the head of the nefarious criminal syndicate, S.P.E.C.T.R.E. More backstory on Bond? An explanation of why he is the way he is? Sign me up! [Stay tuned for a spiritual breakdown of the previous Bond films coming soon here at ScreenFish!]
Star Wars: The Force Awakens (Walt Disney,?December 18)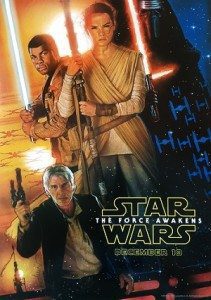 So the Mouse Empire finally gets a shot at George Lucas' movies. I'd be terrified, except that J.J. Abrams is awesome and he didn't destroy Star Trek. For those of us in the pro-Star Wars Christian camp, it's pretty much a must-see. What exactly will they do now that the Death Star 2.0 has been destroyed and the Empire is in ruins? Will we continue to have great inspirational moments or will the psyche of the Force be pushed aside by additional special effects and action? Stay tuned.
The Revenant (20th Century Fox, December 25)
Okay, so it could've been the remake of the awesome Kathryn Bigelow feature starring Patrick Swayze and Keanu Reeves. (It's not, that's?Point Break). Instead, I'll go with the?Alejandro Gonz?lez I??rritu follow-up to?Birdman, where Leonardo DiCaprio and Tom Hardy play trappers in 1823. Sure, it's about survival (again) but it's also about revenge and relationships cross-culturally. I'm not a huge DiCaprio fan but Hardy is epic, and the teaser trailer is rather mind-blowing.
Okay, so what did I miss? What do you want to see? What would your top ten be??