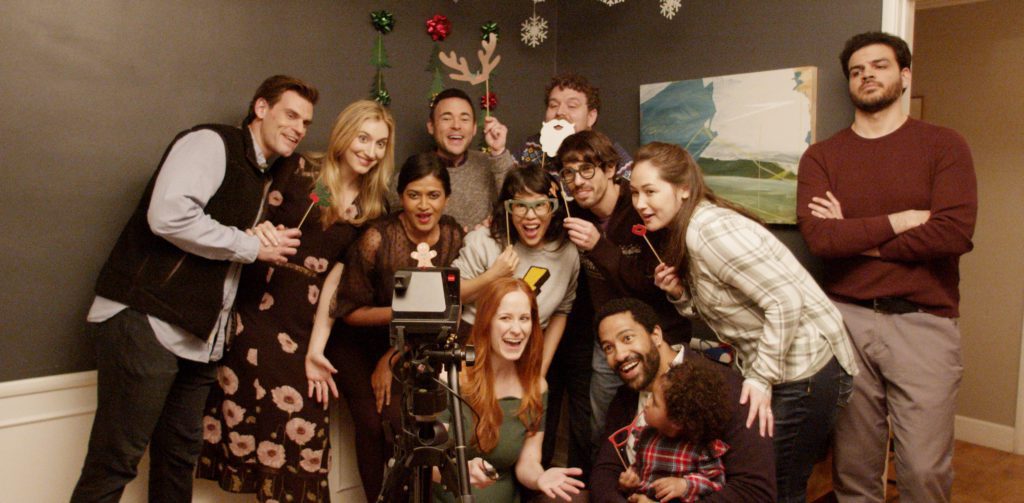 It?s November. You?re officially allowed to watch Christmas movies.
Set in the home of Annie and Tom Clark (Christine Weatherup and Vin Vescio), See You Next Christmas tells the story of their annual ?Clarkmas? Christmas Party. Built up over the years as their go-to event, ?Clarkmas? has become a holiday tradition for their friends. When Annie?s cousin Natalie (Elizabeth Guest) arrives and meets Tom?s old friend Logan (AJ Meijer) for the first time, sparks between them immediately fly. However, when things go awry between them, they go their separate ways? until they meet again awkwardly at next year?s ?Clarkmas?? and the year after that?
Written, directed and starring Weatherup, See You Next Christmas is a delightfully original holiday rom-com that manages to surprise. Using the ?Clarkmas? as the film?s backdrop, Weatherup?s simple story allows the annual holiday tradition to highlight the changes (or not) in people?s lives over time. To these characters, ?Clarkmas? is the stable tradition in the midst of their ever-changing lives. By placing a year between each connection, Weatherup has the opportunity to tell new stories each time, allowing for character growth and new tensions. Surprising engagements, new jobs, break-ups, and changes in family dynamics all rise to the surface as these characters re-connect at the one time a year that they get together. Admittedly, the film does make use of virtually every ?will they/won?t they? tropes. (In some ways, the 6-7 parties almost feels like an entire season of television.) However, the film?s structure, style and enjoyable writing somehow make it feel fresh and, frankly, an absolute joy.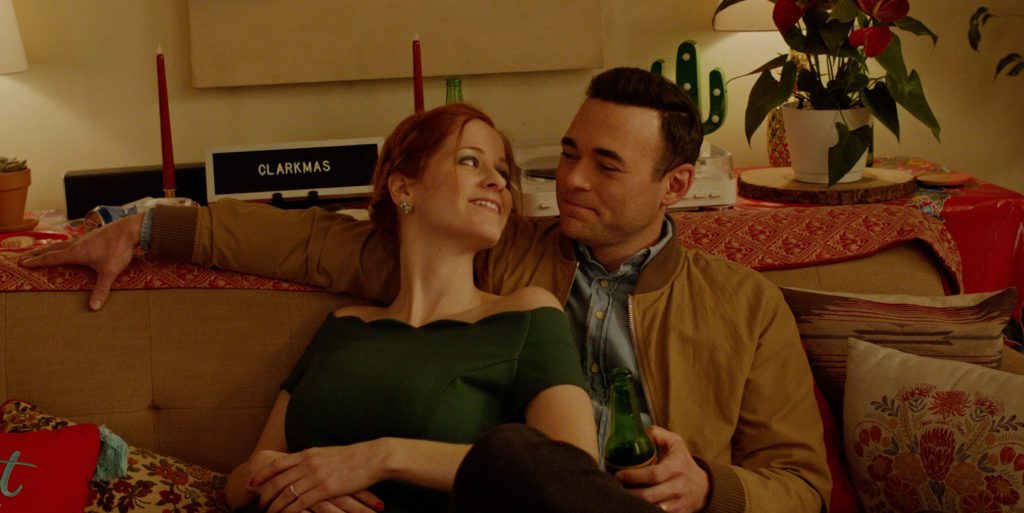 Honestly though, it?s the chemistry between its leads that ultimately puts the film over. While Weatherup and Vescio provide the necessarily stability to the ?Clarkmas? tradition, it?s stars Guest and Meijer who make the film pop. As the couple-in-question who only see each other on holidays, Guest and Meijer work extremely well with one another, providing natural banter and genuine affection. Despite the fact that their characters only see each other (roughly) once a year, they manage to sell growth between them and give the film the necessary romantic tension to keep it moving.
Similarly, it?s that same character growth that becomes Weatherup?s greatest weapon. Although the film begins with the emphasis on the potential for romance, this is as much a film about learning how to grow up as it is about finding ?the one?. Annie and Tom struggle through job changes and the pressures of having kids. Nina wrestles with who she wants to be and, maybe, starting her own business. Natalie has difficulty navigating the online dating pool or feeling like she fits in when her friends begin having kids. In Next Christmas, (almost) everyone feels like they are moving through life, anxious about where their decisions may lead them.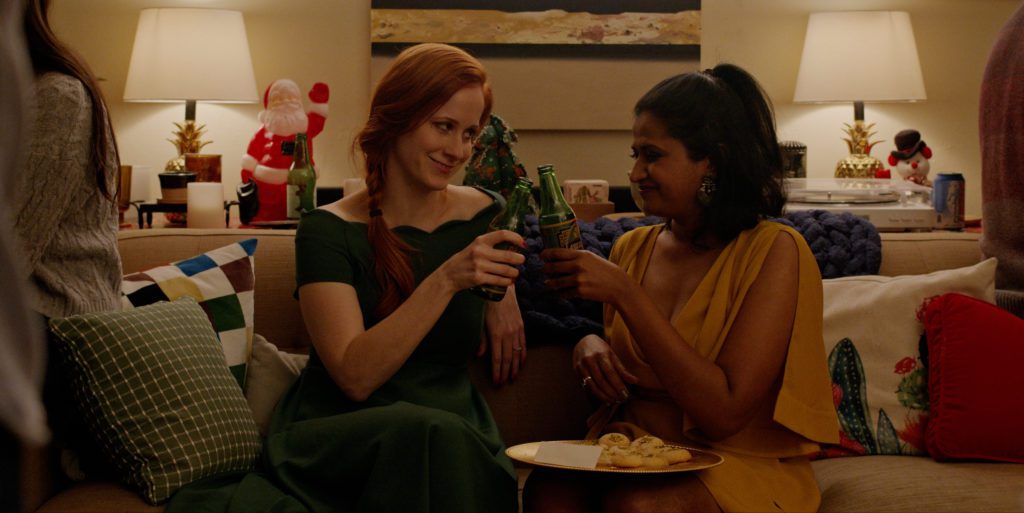 While the holidays may be the emphasis, the year catches up with them at every new party.
However, that?s the magic of ?Clarkmas?. No matter what?s happened to you, you?re always welcome. The consistency of this Christmas tradition, while changing over time, becomes somewhat of a safe zone for these characters. No, they?re not perfect. But they know they will be accepted and loved. For them, that?s the true joy of ?Clarkmas?. That?s what keeps bringing them back.
Fun and light-hearted, there?s a heart-warming sizzle to See You Next Christmas that makes it better than your average ?Christmas film?. Instead of just telling a story of the holidays, Next Christmas also becomes a story of the time between celebrations and how that shapes us along the way.
So, go ahead and enjoy it. You?re allowed. It?s Christmas.
See You Next Christmas debuts in VOD on Tuesday, November 9th, 2021.