Do you (still) like scary movies?
Beginning in 1996, Scream began with a simple—yet complicated—premise. Understanding that the horror genre had lost its sting, Wes,Craven and his team decided to send up all the horror tropes and flipped them on their ear. With an irreverent reverence, this meta-slasher flick celebrated all things horror, even as it sought to break the rules that it emulated along the way.
Now, as the franchise releases its sixth installment, the rules have changed again.
And I have to admit that this series can still be a bloody good time.
Directed by Tyler Gillett and Matt Bettinelli-Olpin, Scream VI follows Sam Carpenter (Melissa Barrera) and her sister, Tara (Jenna Ortega) as they attempt to leave the events of Woodsboro behind. Moving to New York City with their friends, Mindy and Mason (Jasmin Savoy Brown and Mason Gooding), the group is looking for new life but anonymity in a city of millions is harder than it seems. As the Ghostface Killer resurfaces, the group is thrown into chaos as suspicions rise fast and the body count rises even faster.
By moving the franchise to New York, the hope is that placing the ghost faced killer in a city of millions will somehow make him more difficult to identify. There's definitely some fun to be had here, especially as Halloween approaches. However, the franchise doesn't fully capitalize on his major urban setting, opting to keep the story fairly focused on the survivors of the previous film. (In other words, for one of the world's major urban centres, New York City has never felt so small.)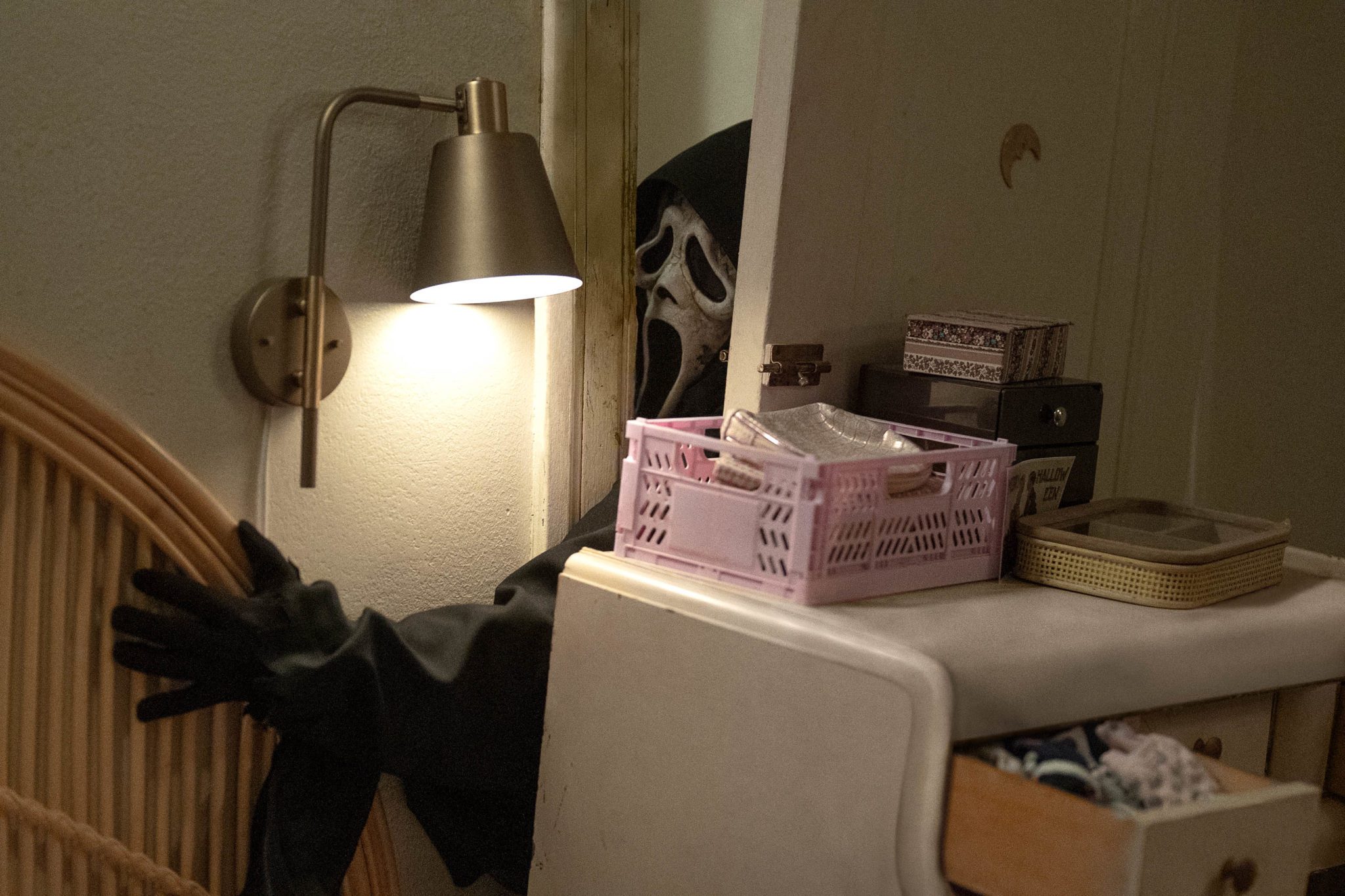 However, one has to admit that this old franchise still has enough tricks up its sleeve to make it fun. No longer concerned with the rules of 'the three-quel', Scream VI openly acknowledges its transformation into full-blown franchise. Well aware of the fact that it is now three decades into its run, the world of Scream has no intention of slowing down either, especially if the rebooted iteration continues to slay at the box office. But, with the change in attitude comes a change with its motivation. Instead of slashing away at the horror genre, the film now wants to cut down the entire notion of franchises altogether. Suddenly, the series that celebrated a specific genre now (almost) seems to take a stab at their own subject. (In fact, the film even asks "Who gives a [crap] about movies?") In doing so, there's something unique about Scream VI as it begins to include those who are new to the franchise without ever losing its history.
What's more, one has to admit that they have created a compelling lead with Barerra as the conflicted Sam Carpenter. After discovering that she is the daughter of famed killer, Billy Loomis in the previous film, Sam continues to battle her inner demons and Barerra does a great job of revealing the conflict within her. Barerra has an innocence about her yet she also wrestles with a potential dark side that feels like its waiting to be unleashed. Backed by her enthusiastic performance, the film has an energy about it that is infectious. Barrerra, Ortega, and the remaining survivors from the previous film have created a new core of characters (or potential victims) for us to care about that helps the stakes to feel more meaningful.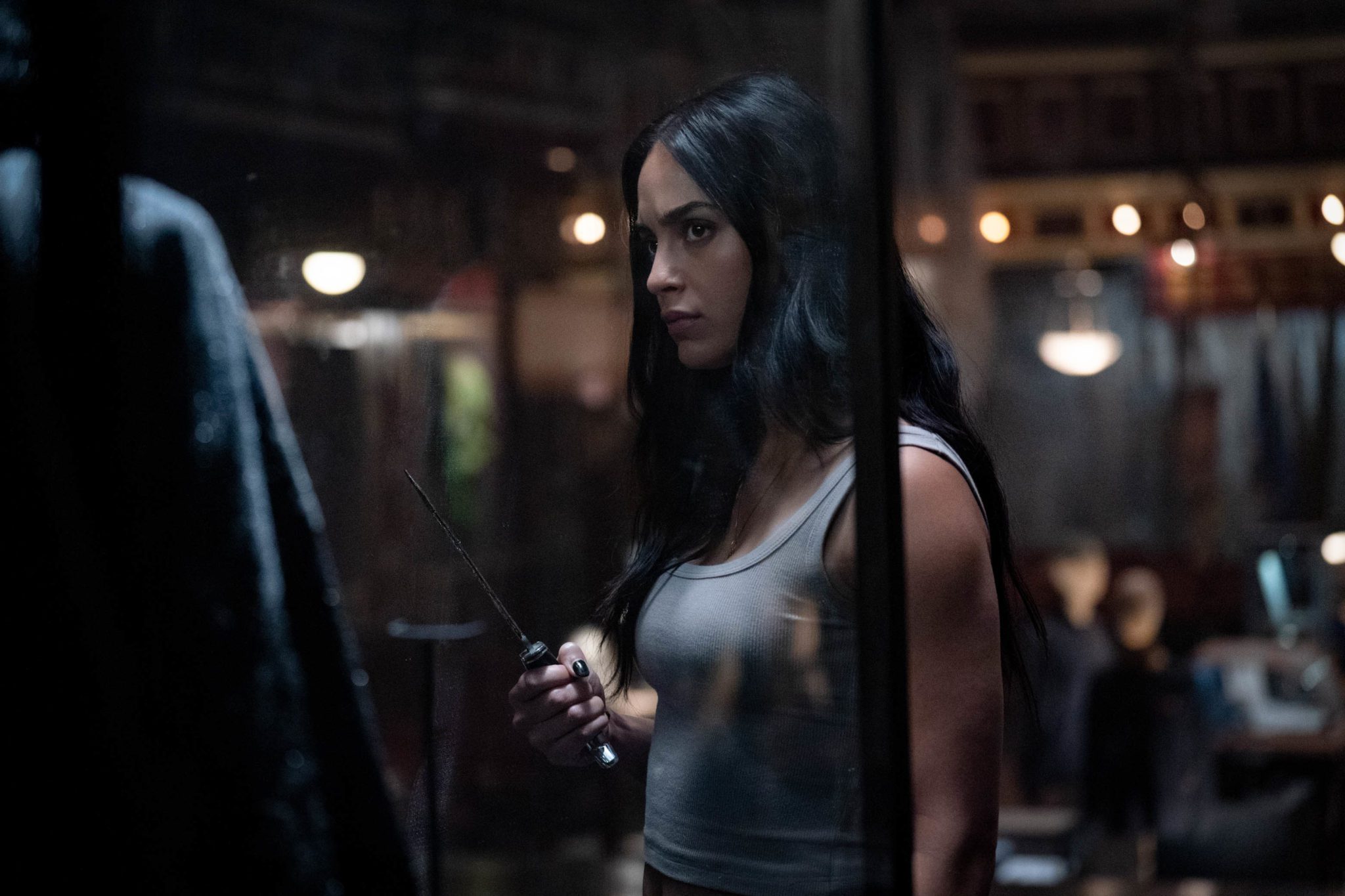 With that being said, one of the more interesting aspects of the film is its emphasis on creating your own family. Without offering any spoilers, Scream VI carries a sub-theme under the murder and mayhem about the connections that draw us together, regardless of blood. (Yes. Pun intended.) While these films always carry ties to the past, this film wants to move into the future but questions how we choose the people that we move on with together. In every scene, characters carry suspicions of motivations and murderous intent, keeping the potential for intimacy and healing at a distance. At the same time, it also acknowledges the need for community, especially during times of trauma.
While it knows that trust is hard to give, Scream VI also knows we need each other too.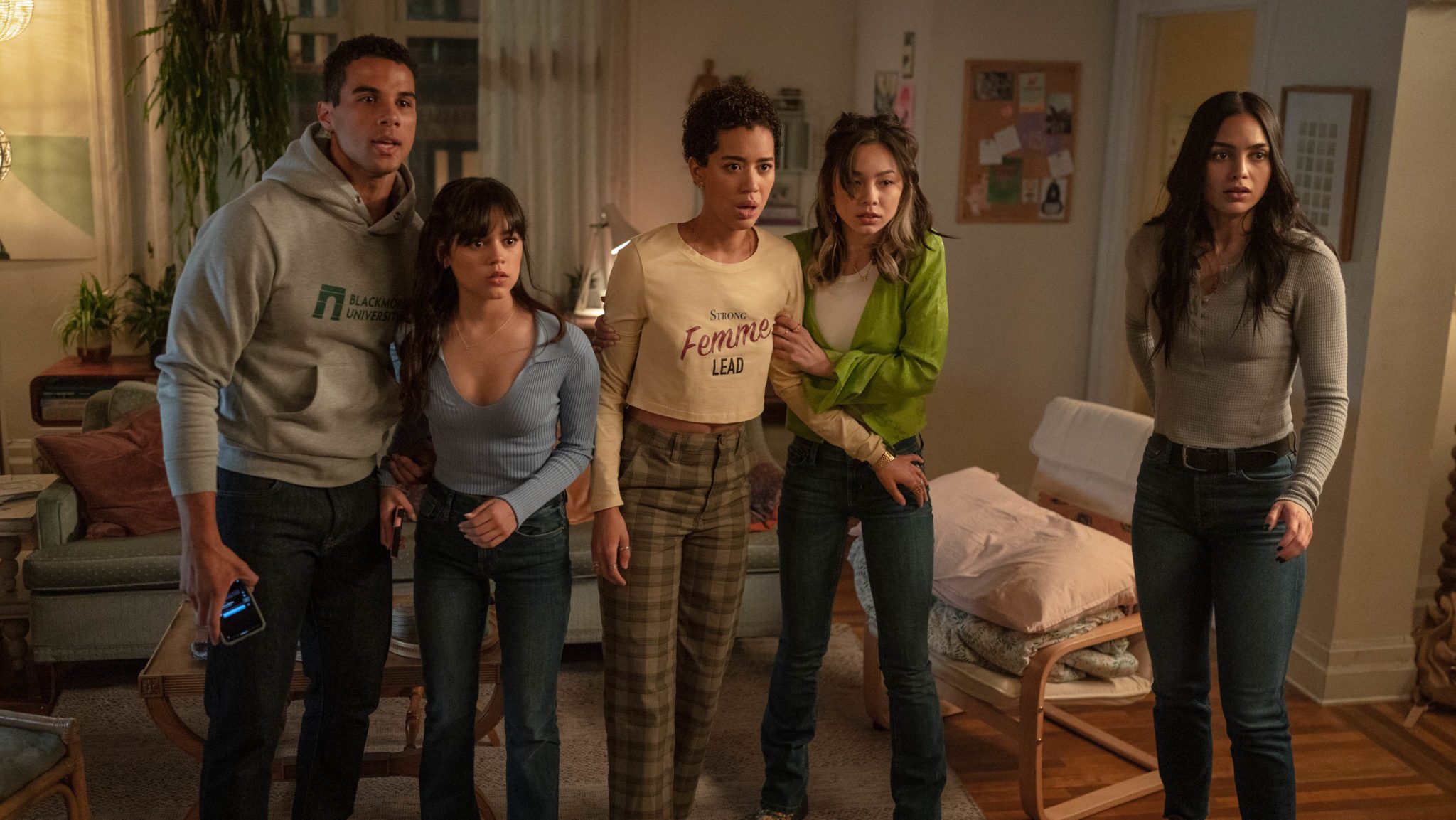 Even so, what's most surprising about Scream VI is that the franchise still has some bite to it. As one of the forerunners of meta-humour for pop culture, somehow it continues to reinvent itself, keeping it relevant for the next generation. And it has to keep doing that, especially since it has admitted that Ghostface isn't going anywhere anytime soon. But honestly, if it keeps offering this much wit and fun, I'm ready to take a stab at the next one too.
Scream VI is available in theatres on Friday, March 10th, 2023.