Our family is addicted to cooking shows: Guy's Grocery Games, Food Network Star, Worst Cooks in America, The Great Food Truck Race, Kids Baking Championship. And my children, even as they get older, still think it's hard to top a good Tom & Jerry or Scooby Doo cartoon. So, the arrival of Scooby Doo and the Gourmet Ghost, starring Bobby Flay, Giada de Laurnetiis, and Marcus Samuelsson, was greeted with cheers.
Other Scooby Doo films have included WWE stars, Richie Rich, Batman, Dick Van Dyke, and Sonny & Cher. But here, we find Flay as Fred's uncle, who owns an inn in Newport Cove, Rhode Island (actually, historic Newport, Rhode Island – just miles away from where I was raised). The inn is terrorized by the Red Ghost as Flay attempts to restore his family name by refurbishing the area and launching it through a cooking special. Of course, the Mystery Machine's gang is there for the opening and Velma's quick wit helps thwart disaster.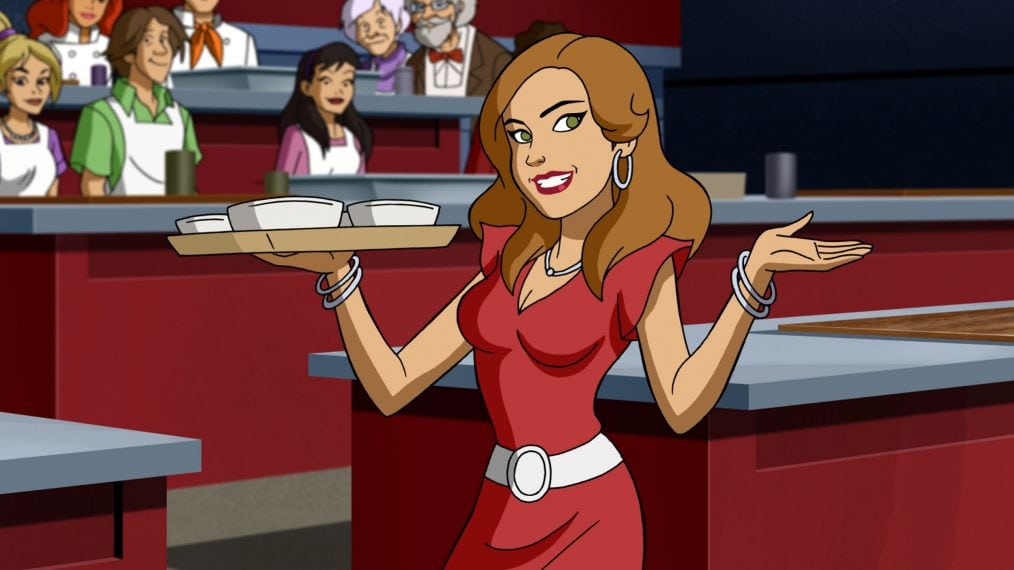 This one has more complexity than some of the others like it – especially those involving the WWE members – and allows us to see Flay and especially de Laurnetiis, as a kickboxing Ultimate Frisbee-playing superstar, differently. It's good fun, and intriguing.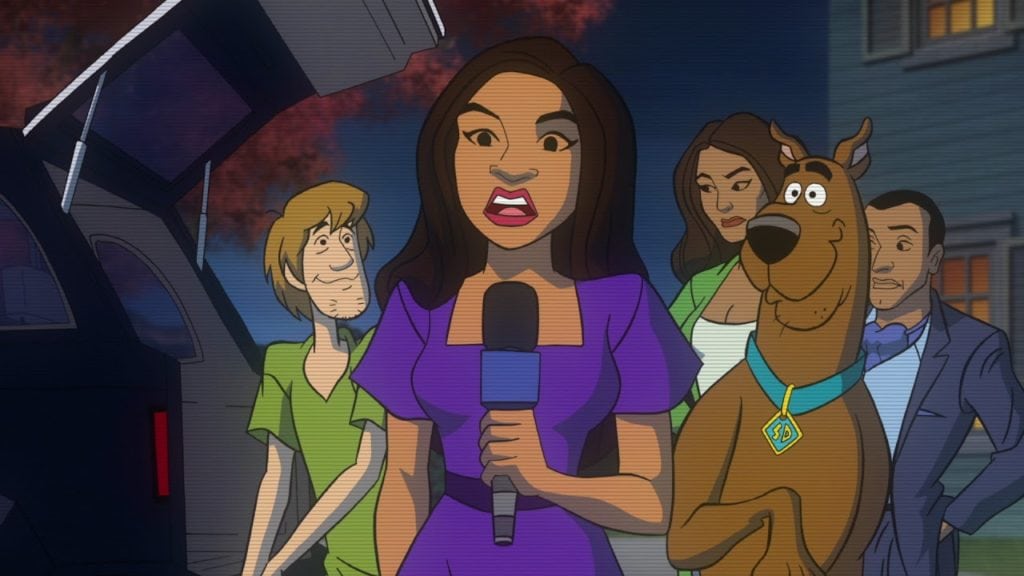 On the straight-to-DVD film disc are three additional Scooby Doo episodes, all revolving around food: a What's New, Scooby Doo? (season 2, 2004) episode called "Recipe for Disaster," A Pup Named Scooby-Doo (season 1, 1998) called "Wanted: Cheddar Alive," and Scooby Doo! Mystery Incorporated (season 2, 2013) episode called "The Devouring."
In the first episode, the gang gets to tour the Scooby Snax facility (a send-up of Charlie and the Chocolate Factory), which is under siege by a 'ghost.' The second is an earlier episode with Scrappy solving the plot in a similar Scooby Snacks facility, with an owner named Roquefort (a kind of cheese). In the third episode, Francilee Jackson, a fictional cooking show host, makes her second (of three) appearances as does Dr. Rick Spartan, jungle explorer, who helps the gang tackle the monster.