When we met the cast of The Big Bang Theory twelve years ago, the original iPhone had just been introduced by Steve Jobs… and it seemed that doctors Leonard (Johnny Galecki) and Sheldon (Jim Parsons) would always be roommates, sole inhabitants of their life apart from work. Fast forward eleven seasons. Leonard is married to Penny (Kaley Cuoco), and as the eleventh season unfolds, Sheldon proposes to neuroscientist Amy (Mayim Bialik), as their friends, Howard (Simon Helberg) and Bernadette (Melissa Rauch) discover they're to have their second child. Over time, what was once a show about extremely smart males focused on geek exploits and behaving badly (at times) has become a show focused on the hard work it takes to balance life, especially relationships and work expectations.
While this show is funny – the guys are super intellectual but relationship deficient and the women's emotional quotient is MUCH higher, there's more than the average serious stuff going on throughout the season. Sheldon wrestles with what marriage will change about his life: he knows he loves Amy, but what will being marriage take away from his life. Howard struggles with fatherhood, questioning whether or not he'll make a good role model for a boy, when it's determined they'll have a son. Leonard and Penny squabble, makeup, and squabble some more, showing that marriage isn't something that resolves all of our issues. Happily ever after takes hard work.
Still one of the more clever shows on television as it enters its twelfth year, it allows us to consider what our own relationships look like, how they grow and change over time, and how our attitudes are reflected in our actions. While the characters still fit longtime audiences like comfy slippers, the show finds new ways to challenge their actions and mindsets, allowing them to grow with us.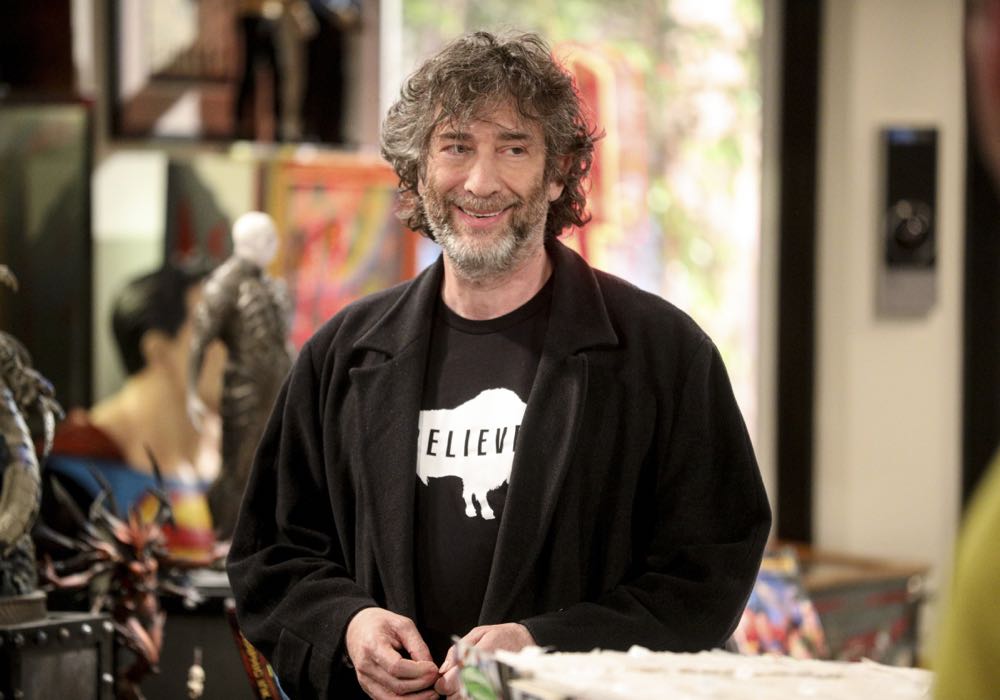 This season included guest appearances by Jerry O'Connell (as Sheldon's older brother), Teller, Walter Goggins, and Kathy Bates, plus several science/science fiction notaries, like Bill Gates, Stephen Hawking, Ira Flatow, Wil Weaton, Mark Hamill, and Neil Gaiman, as themselves.
The special features on the Warner Bros. Blu-ray/Digital combo pack include three featurettes: "The Maturation Imperative," The Blueprint of Comedy," and "A BBT History of Time." There is an additional gag reel and exclusive footage of the cast's 2017 Comic-Con Panel.