Every year millions of students take part in science fairs. The projects may involve fairly simple ideas, or they may be world changing. Science Fair is about those that are head and shoulders above the average science project. It looks at some of the projects that made it to the International Science and Engineering Fair (ISEF). All the projects we see are the kind of things we think should be going on in corporate or university research facilities, but it is being done by high school kids?very amazing high school kids.
Co-director Cristina Constantini went to ISEF twice in high school (getting a 4th place as a freshman). That experience allows her to show us this world without it seeming as nerdy as we might think. She introduces us to a number of students?and one amazing teacher?as they seek to change the world through their projects. Among these are Kashfia, a Muslim girl at a high school in South Dakota, who is working on technology to help us understand addiction; Mylenna and Gabriel, two students from a very poor state in Brazil, who are working to develop a treatment to stop the Zika virus which is prevalent where they live; Ryan Harsha, and Abraham, from Kentucky, who brought their different skill sets to design an electronic stethoscope for better diagnoses; and Dr. Serena McCalla, a teacher who has nine students qualify for ISEF (while most schools are justifiably thrilled to have even one). There are others as well who each has their own story.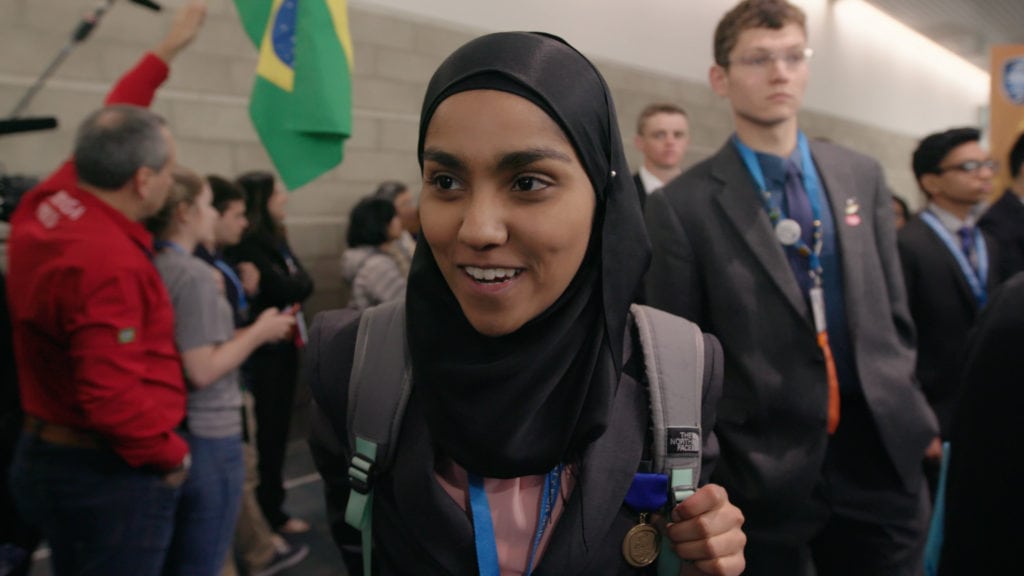 There is a good deal of contrast between the students we meet. Some come from schools that have strong programs in support of science competition; others come from places that don?t even seem to notice. Kashfia, for example, comes from a school that has lots of trophies from their sports teams, but no one has ever acknowledged the second place award she won the year before. And when she couldn?t find anyone else to serve as her advisor, the football coach stepped up because of the potential he saw in her.
In design this film is very much like other documentaries about students that excel at something, such as Spellbound, which followed contestants at the National Spelling Bee. The difference is that these students are much more multi-dimensional. Their intelligence expresses itself in various ways. And they are not just looking to win (although they clearly are), they are seeking to make a difference in the world. Some of their projects have the potential of saving many lives. Some take existing technology to a new level. It is not hyperbole to ?say these students are revolutionizing their fields. And they continue to try to do even more than they have already.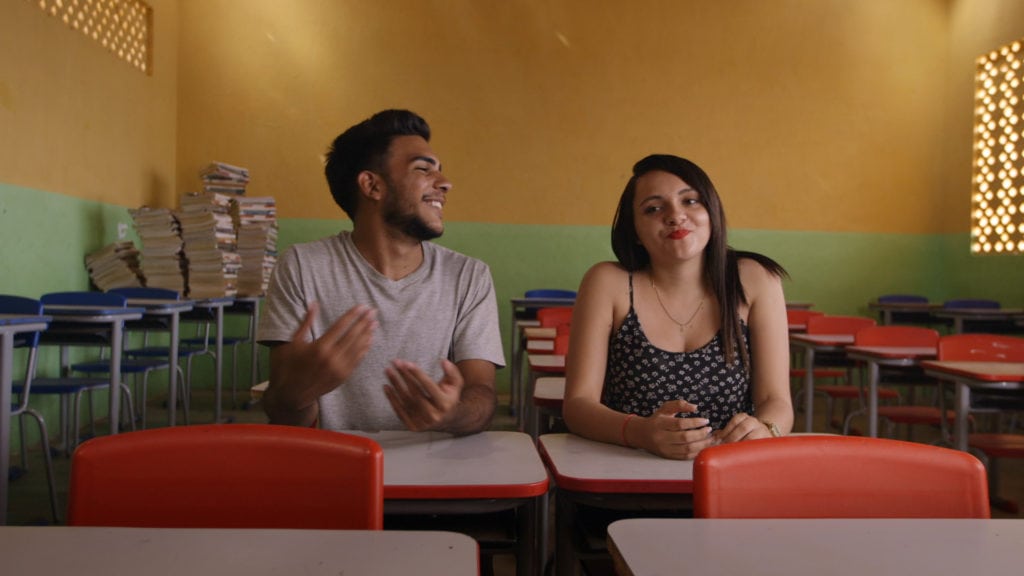 It reminds us that the foundations of the future include the education of future generations. And in the cases of these students, that foundation is already being built upon.
Photos courtesy of Univision and National Geographic