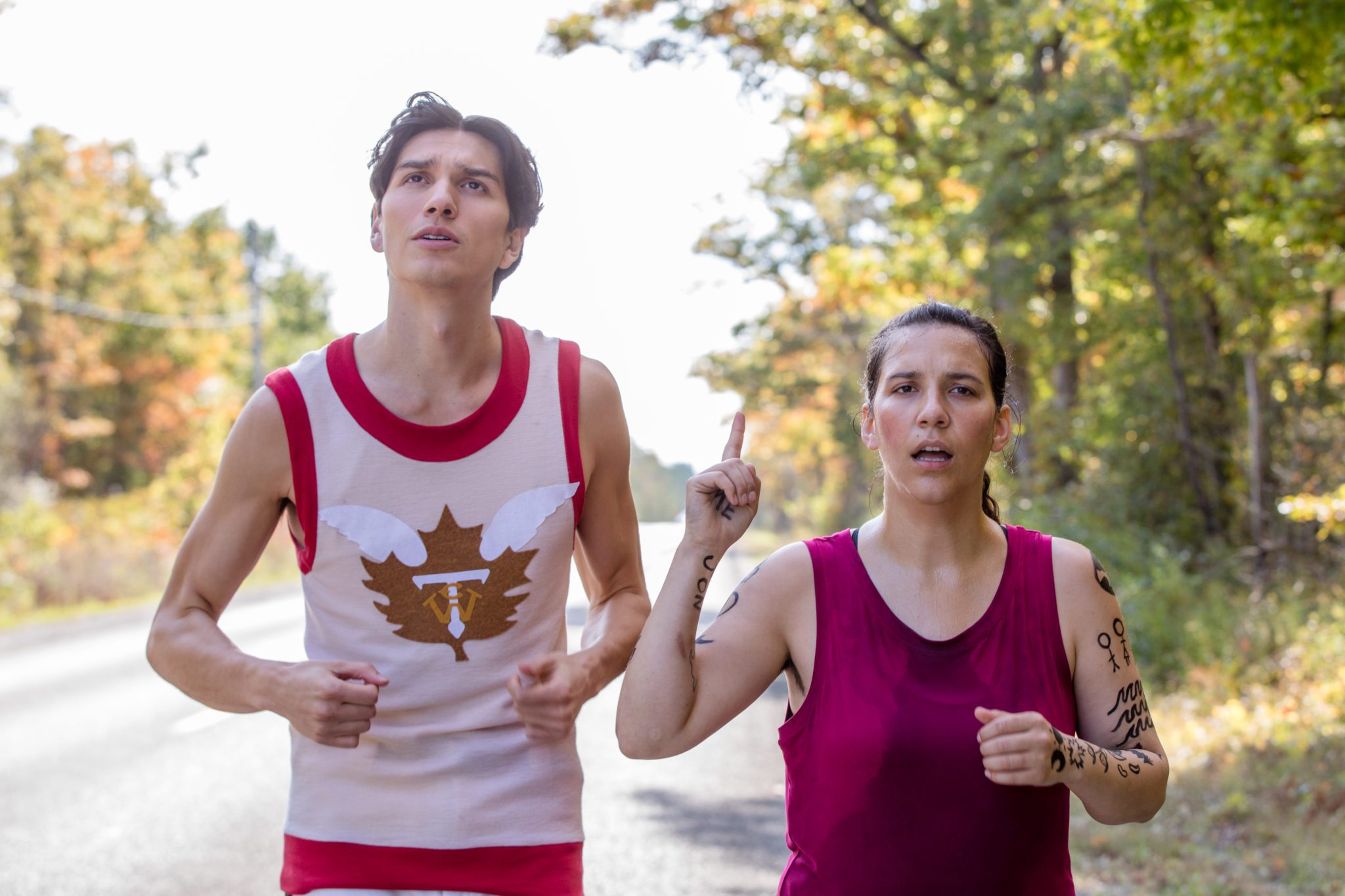 We?re all called to run the race of life. But some of us are more afraid to get started than others.
Written and directed by Zoe Leigh Hopkins, Run Woman Run tells the story of Beck (Dakota Ray Hebert), a single mom who is struggling to put it all together. Living with her son and her father, Len (Lorne Cardinal), Beck has essentially given up on life. However, after she has a vision of the iconic First Nations marathon runner, Tom Long, she finds the right voice to encourage her to get moving.
Like the film?s climactic marathon, Run Woman Run begins slowly but finishes strong. Set amidst a native reserve in Northern Canada, Run explores what it means to restart your life. Anchored by some truly engaging performances by Dakota Ray Hebert and the always endearing Lorne Cardinal, Run manages to overcome some rough terrain and outpace other coming-of-age tales with its unique voice and style.
For Beck, her entire life is stuck on standby. After the death of her mother, she is still reeling from the loss and, essentially, given up entirely. Divorced and living in unhealthy life, she?s shaken up even more when she discovers that she has diabetes, just like her mother. As a result, she has no interest (ability?) to own any aspect of her life, whether it?s her health or even taking time to understand her heritage.
But she?s not the only one.
Similar to Beck, her father remains paralyzed with grief. Even though he is now in a relationship with a woman that he loves, he is still not ready to move on. Unable to deal with his pain, he hides his wife?s possessions so that he doesn?t have to deal with them. Like his daughter, he too remains in stasis.
In this way, Run?s becomes about so much more than one woman?s journey towards health and exercise. For Hopkins, Beck?s journey is about the work that?s required emotional healing and restoration. Her conversations with Tom Long serve as somewhat of a spiritual mentor for her, challenging her and calling her into a life that moves forward. Through her interactions with him, she begins to understand that her return to some sense of normalcy is a long one and will require a determination and inner desire. Whether it?s making amends with her family, taking responsibility for her own life or simply choosing to learn about her own heritage, Beck slowly begins to put the pieces back together emotionally and physically, allowing her to look ahead.
In Run Woman Run, writer/director Hopkins tells a simple story that remains beautiful, and poignant. But, most of all, it?s patient. This is a film acknowledges that life is not one moment or a quick fix. Instead, it?s a journey that requires a steady hand and the willingness to be thankful for those that have helped you along the way.
But first, we have to make the choice to get running.
Run Woman Run is available on VOD now.