Written and Directed by Dan Kwan and Daniel Scheinert, Everything Everywhere All at Once follows the Wang family: Evelyn (Michelle Yeoh), her husband, Waymond (Ke Huy Quan), and their daughter, Joy (Stephanie Hsu), as they try to keep their laundromat business afloat. Only there?s more than that, because in addition to this, Evelyn gets sucked into the multiverse and experiences life through different variants of herself as she avoids an evil entity that's on the hunt for her.
This movie very much lives up to its name, with each new reality weirder than the last (at one point, we get actual hot dogs for fingers) and, I will admit, it took me a while to figure out what was going on. But it
was interesting to see the development of our main character from the beginning of the movie to the end. Evelyn is very organised and somewhat uptight, a trait it seems that she deems necessary to help her family and their business. When we meet her, she is ordering around the much gentler Waymond, irritated by his apparent ?happy go lucky? attitude. Joy is not very interested in spending too much time with her because of how rigid she views her mother to be, and Evelyn does not seem to be too bothered by this. (At least, not bothered enough to do anything about it.) Too busy trying to take care of them and keep the business going, she doesn?t have time to deal with it or even to take a moment for anything else. At its heart, through sausage fingers and ?talking? rocks, this film is about a family learning to accept each other.
There are two times in the film where Evelyn clearly expresses that her husband is probably making their situation worse when she sees him talking to people without her and, both times, his conversation with them did the exact opposite. While she?s more practical, his personality allows people to warm up to him, showing grace to him and, by extension, his family.
It?s interesting because typically, the organised, let's-get-down-to-business types get the job done. However, Everything turns that trope on its head, to the point where Evelyn has to take a page out of Waymond?s book to stop this ?evil entity?. She wins through the power of love and loving people by trying to understand them, even if they are trying to kill you. In doing this, she is finally able to face her daughter (who perhaps takes the term 'angsty kid' to a whole new level) and mend that relationship.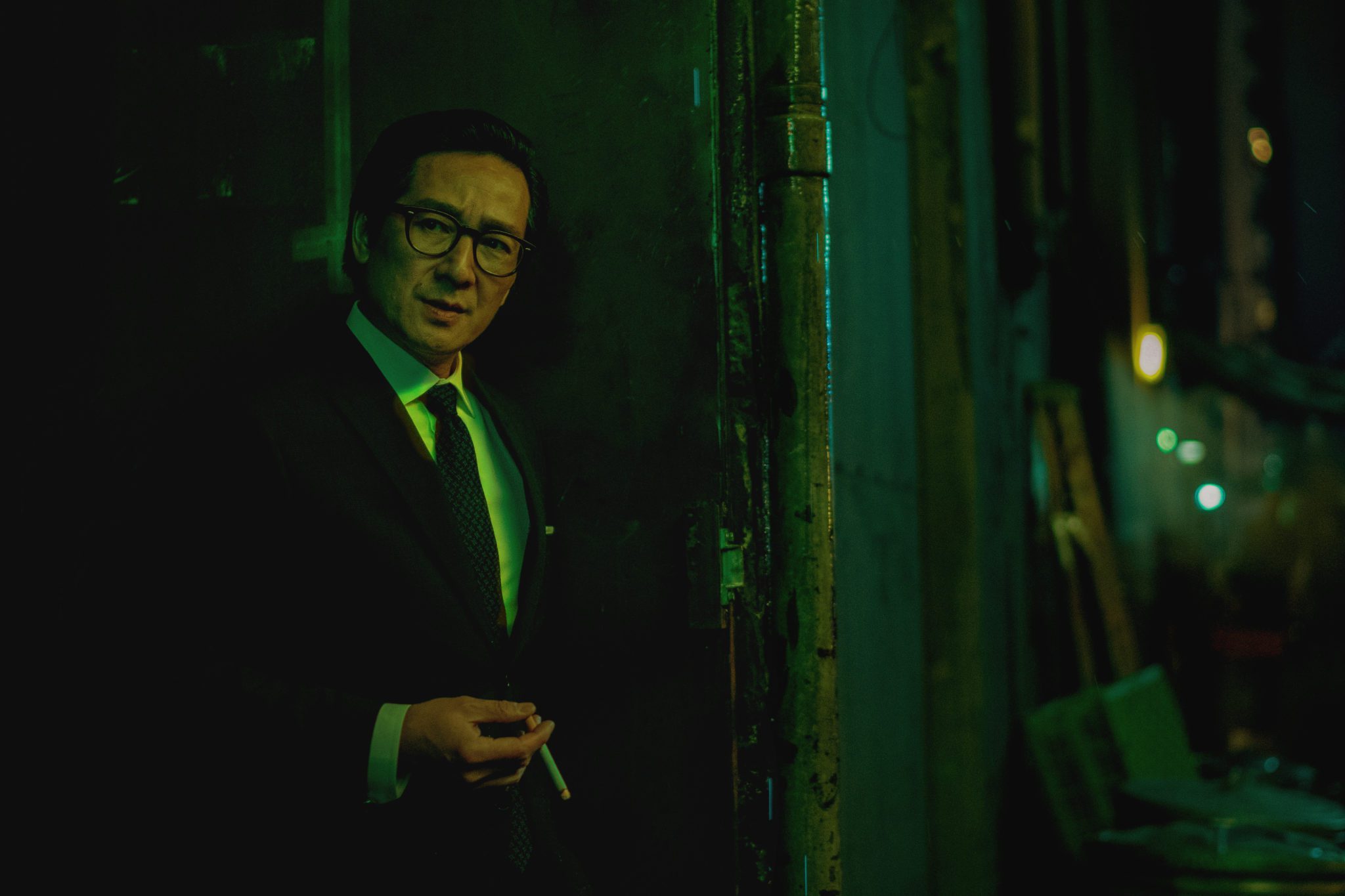 I love that the movie made Waymond more useful to the overall story than we might initially think him to be when we see him. He is quiet and not particularly assertive but the story lets us know that there is power in that as well. I?m one of those quiet types who often kicks herself for not being ?assertive? enough so that was personally nice to see.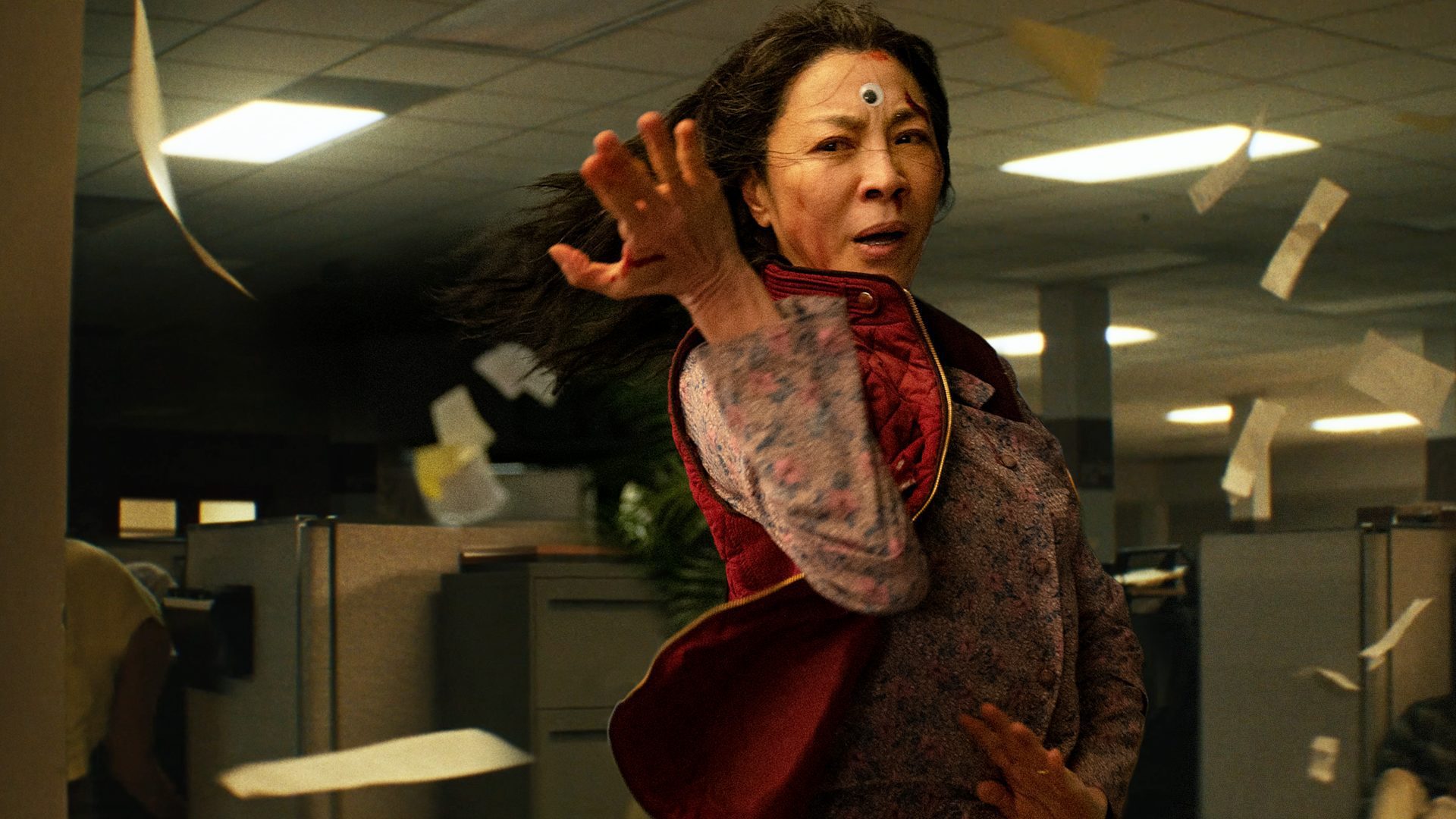 It is very interesting to see film set in a non-superhero multiverse. Low-key in its approach, I believe that, if the multiverse really did exist, it would be closer to this than what Marvel and DC offer us. Every actor in this is phenomenal (shoutout to Jamie Lee Curtis, who plays a no-nonsense IRS officer) and it is very well shot. So, Everything, Everywhere, All At Once is a great watch, if you?re down for a real trip
(Did I mention that there are characters with hot dogs for fingers in this?)
Everything Everywhere All at Once is available in theatres on Friday, April 1st, 2022.