?Remember when we talked about being alone in the world??
Aly Muritiba?s Private Desert is a story of a man?s search for a way out of his loneliness and isolation. Much of that solitude is self-imposed and the result of being in a very conservative masculine world. His journey will push his understandings about love and about who he is as a man. [Note: In the film, the story reveals things slowly. This review will include information that might be considered spoilers.]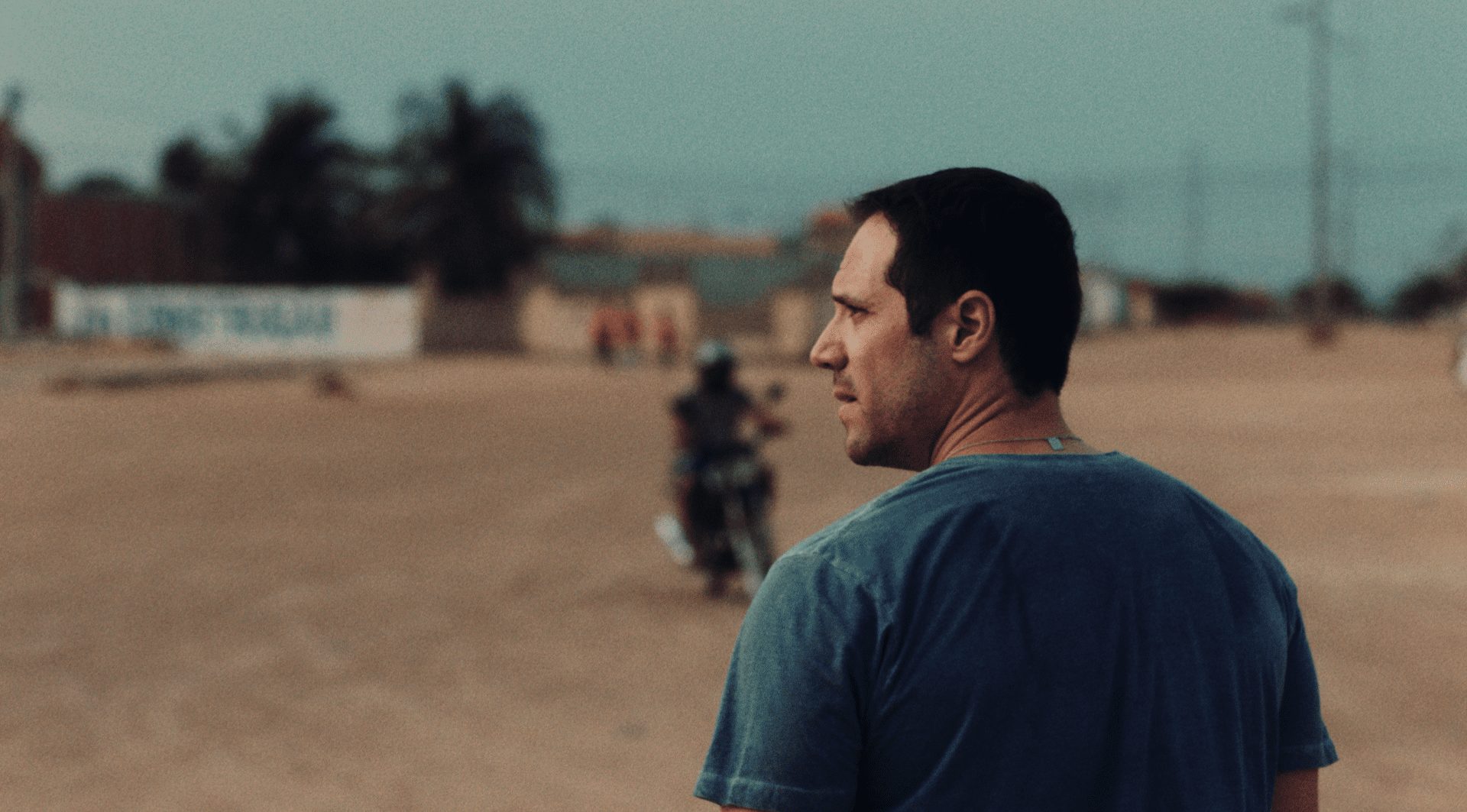 Daniel (Antonio Sabola) is a police academy instructor on suspension for the brutal beating of a rookie. He is also the caregiver for his father (retired police) with rapidly failing health. Already feeling isolated from his colleagues, he has also been ghosted by the woman he has fallen in love with online. He sets out to drive 2000 miles across Brazil to find Sara, whom he has never really met.
What he is to discover is that Sara (Pedro Fasanaro) is genderfluid, with two personas: Sara, who Daniel has fallen in love with, and Robson, living out his birth-gender as a blue-collar worker who lives with his grandmother. Sara has seen videos of Daniel?s violence, and is unsure if she would be safe with him.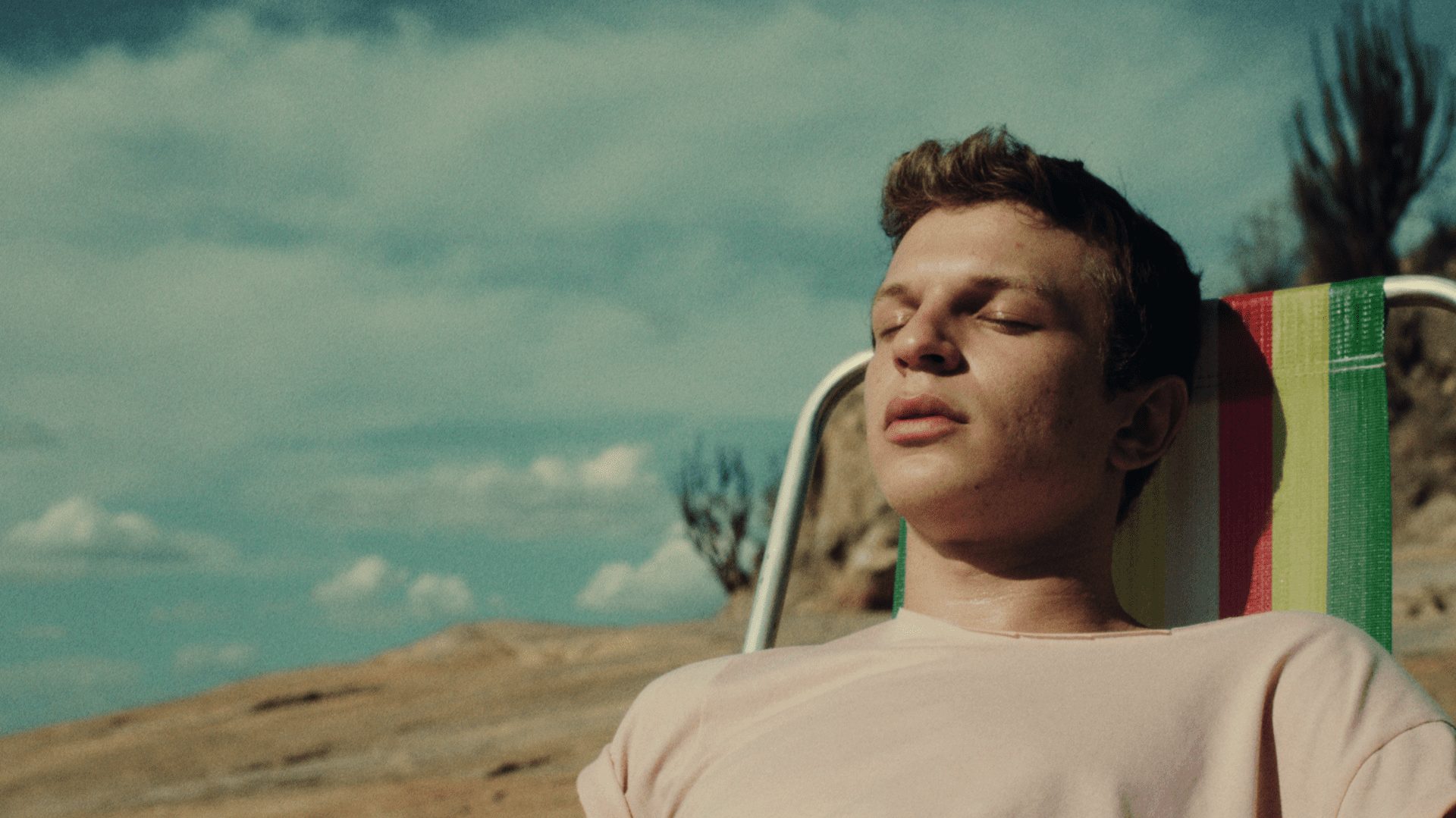 This is a meeting of two worlds. Daniel, from the cold south of Brazil, is very conservative. He has learned that men are to be self-contained. Even in a crowd he seems to be totally apart. Yet, when we see him with his father, we see tenderness and kindness. The constraints of Daniel?s life seem to be symbolized by the cast he has on his wrist through most of the film.
Sara/Robson, in the sunny north of the country, has struggles in a world that is not welcoming. He and his mother attend an Evangelical church (The Church of God?s Will [!]) that would see him as sick and sinful. At the church he is told, ?salvation and happiness don?t always walk hand in hand.? He sees both Robson and Sara as his real identity.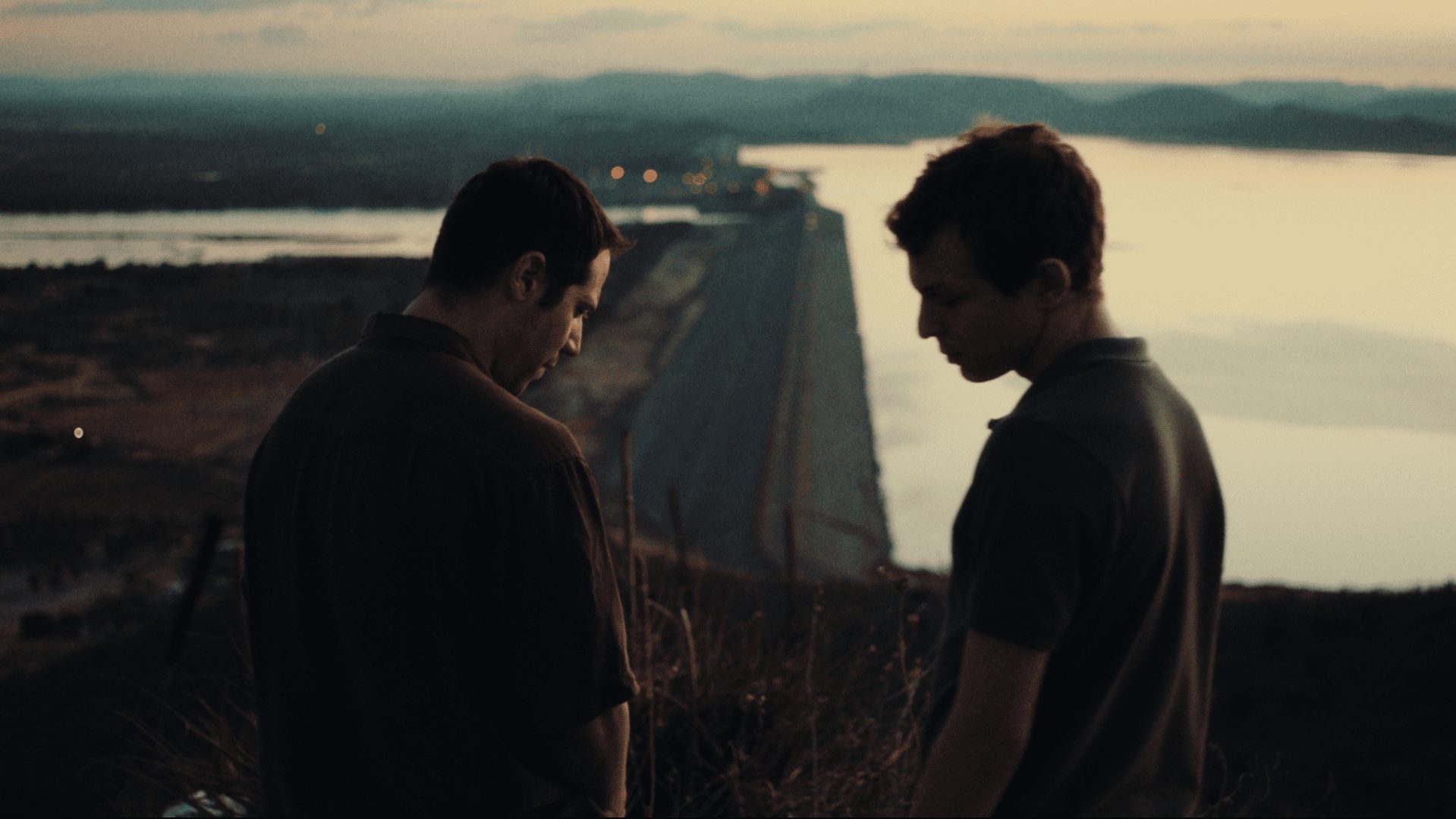 The conflict that Daniel and Sara face is not just about gender, but about what it means to live and love in ways that society may not approve of. Sara/Robson has had to find a path to joy throughout their life, but it has been difficult. Daniel faces having to see the world in a much different manner. He would need to see himself in an entirely new way. The question is whether he can love the Sara he discovers. Can love help him to open from the constraints of the world he has inhabited his whole life? Is there more to love than the passion between two bodies?
The film uses the song ?Total Eclipse of the Heart? to emphasize the struggle between the two worlds/loves/futures. As the song talks about ?falling in love? and ?falling apart?, we see that the meeting of these two people and worldviews will be a mixture of both.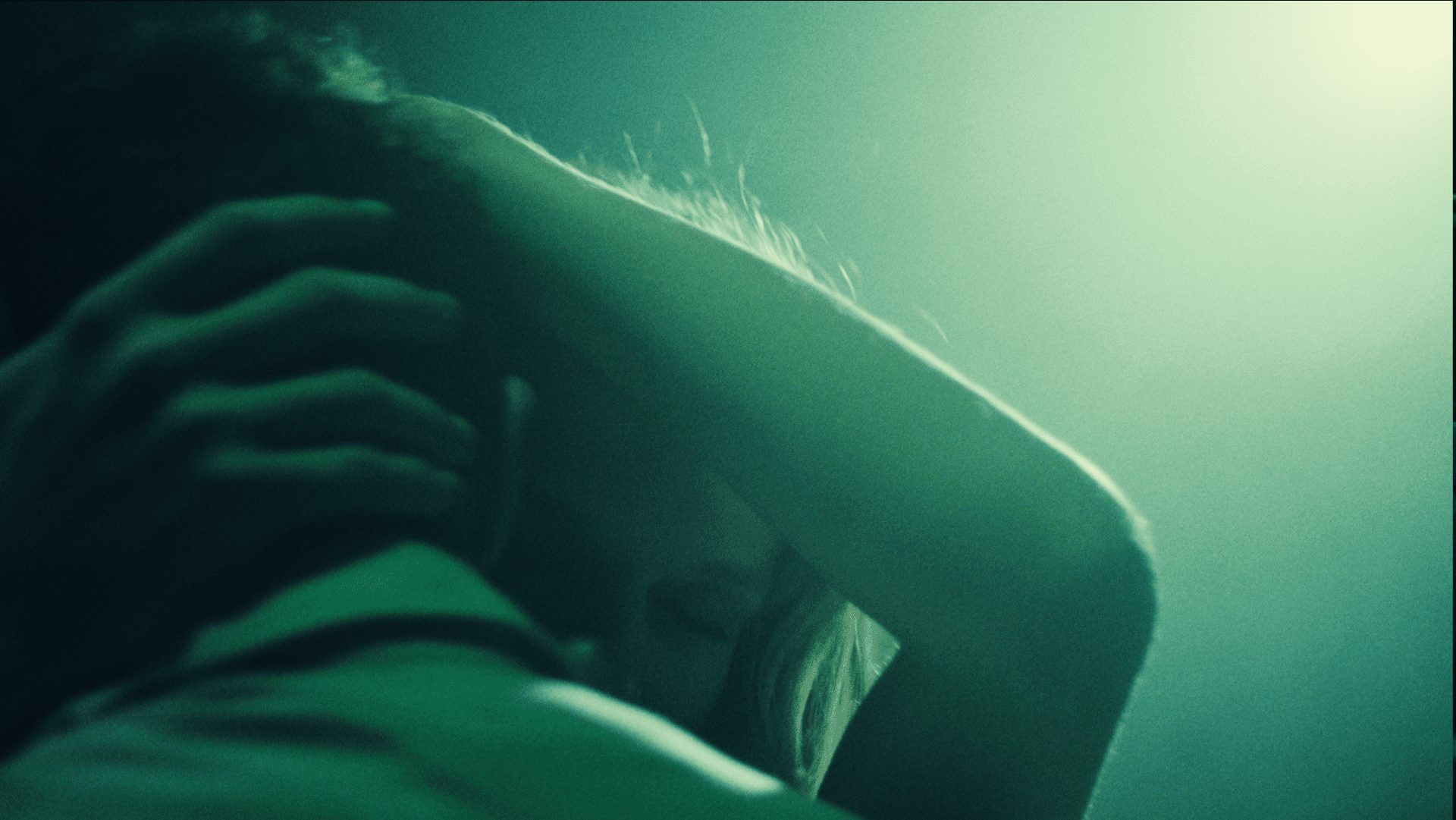 Private Desert is rolling out in select theaters.
Photos courtesy of Kino Lorber.