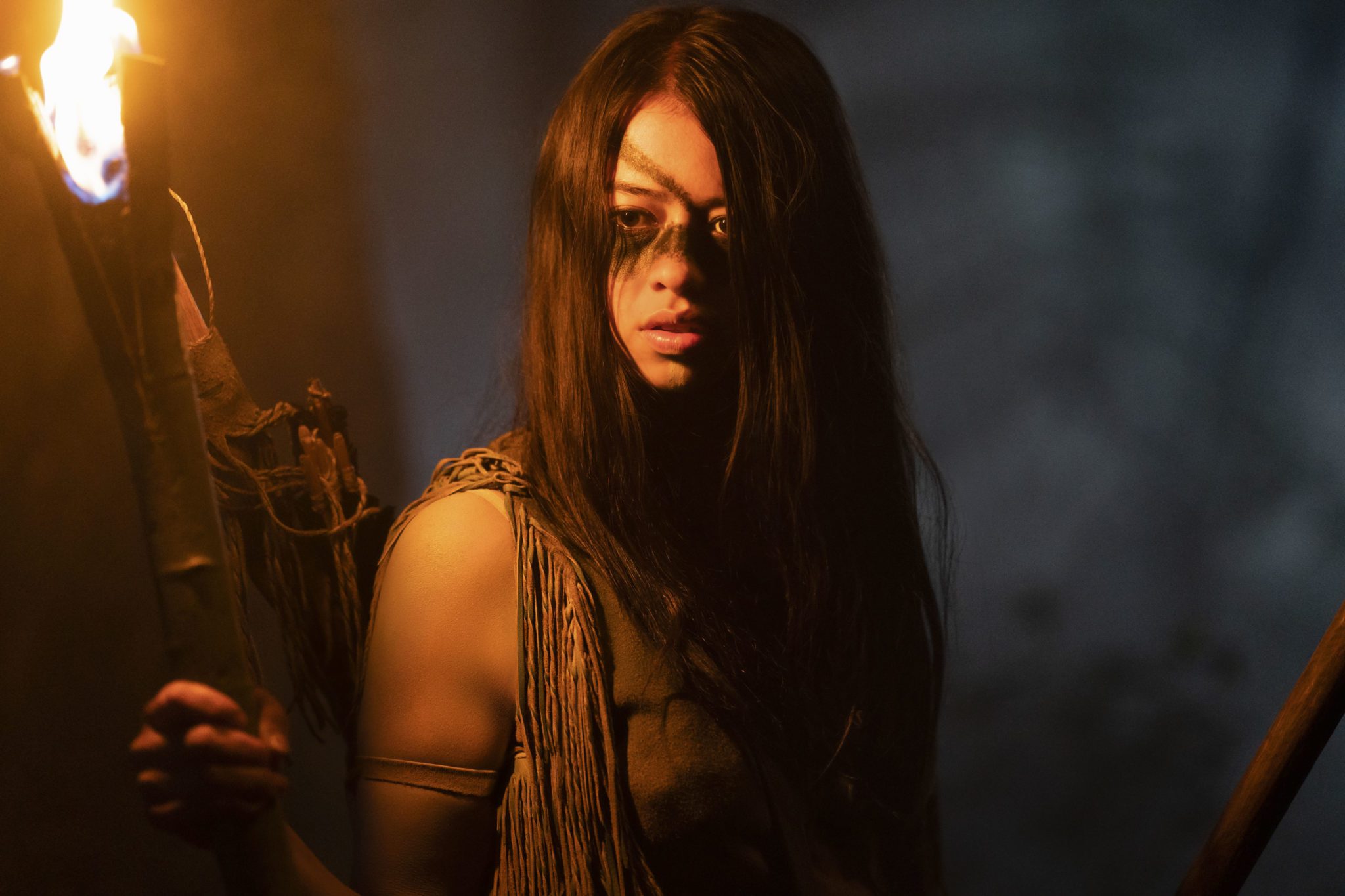 Sometimes, the best way to reboot a franchise is to? not reboot it?
Set nearly 300 years ago, Prey is a refreshing and energetic take on a franchise that has long needed one. Since Arnie successfully defeated the big baddie in the jungles of the 1980s, Hollywood has been looking for another way to allow the Predator to return. This has led to a number of sequels and reboots which have not met expectations. From nonsensical battles with the Alien franchise, boring scripts and (lest we forget) the infamous ?Predator Suit? from the most recent iteration, the franchise has simply devolved into nonsensical madness, without adding to the original film in any positive way.
But Prey finally breaks the pattern.
As the latest entry into the classic Predator franchise, 20th Century Studios? Prey takes place in the Comanche Nation as young Naru (Amber Midthunder), a highly skilled warrior seeks to begin the necessary process to become a tribal hunter. Then, when her camp comes under attack, Naru insists that she is allowed to participate in the hunt to protect her people. However, they soon discover that the prey that they hunt is actually a brutal predator from another world that threatens to wipe out all who oppose it.
Filled with brutality and violence, Prey is a genuine surprise and a welcome return for the iconic beast. Directed by Dan Trachtenberg, there is a ferocity embedded within this film that we have not seen since the original. With the change in setting (and era), Trachtenberg has the opportunity to start from scratch while still tapping into the nostalgia vein. Sharply written and executed, Prey allows the bodycount to rise with glee yet never becomes the self-parody that we have seen in other sequels. Instead, skinned animals and severed limbs play out with an edge that meets the franchise?s gore-ifying expectations but, more importantly, serve the story as well.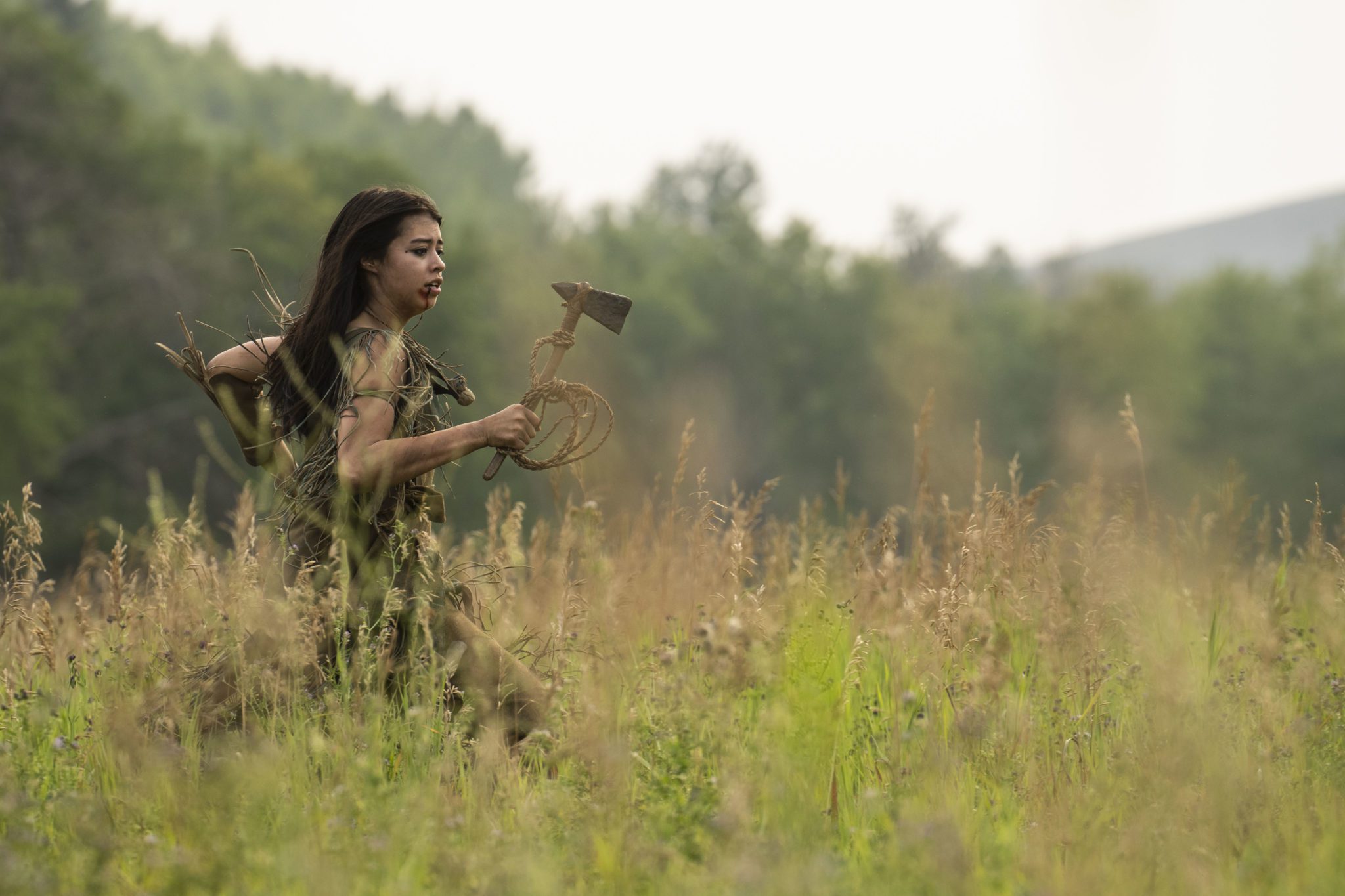 The best thing about Prey is that it strips the franchise down to its basic routes. The most terrifying trait of the intergalactic beast was not its weaponry or the fact that it could disappear. Instead, the most intriguing part of its character was simply that it was a hunter looking for the challenge of its next kill. (He is the Predator, after all.) But by shifting narrative focus onto a people who pride themselves on their ability to do the same, Preyalso manages to blur the lines between hunter and hunted, creating a unique dramatic tension within the film.
In fact, Prey even feels like it has something to say. Featuring a cast comprised almost entirely of Native and First Nations talent, Prey does an excellent job of highlighting a group that are often underrepresented in Hollywood, celebrating the strength and bravery of their culture. What?s more, with the addition of some new characters midway through the film, it allows the film explores the terror of colonization and its detrimental effect. (In fact, these moments even open up the conversation on what it means to truly be an ?invader?.)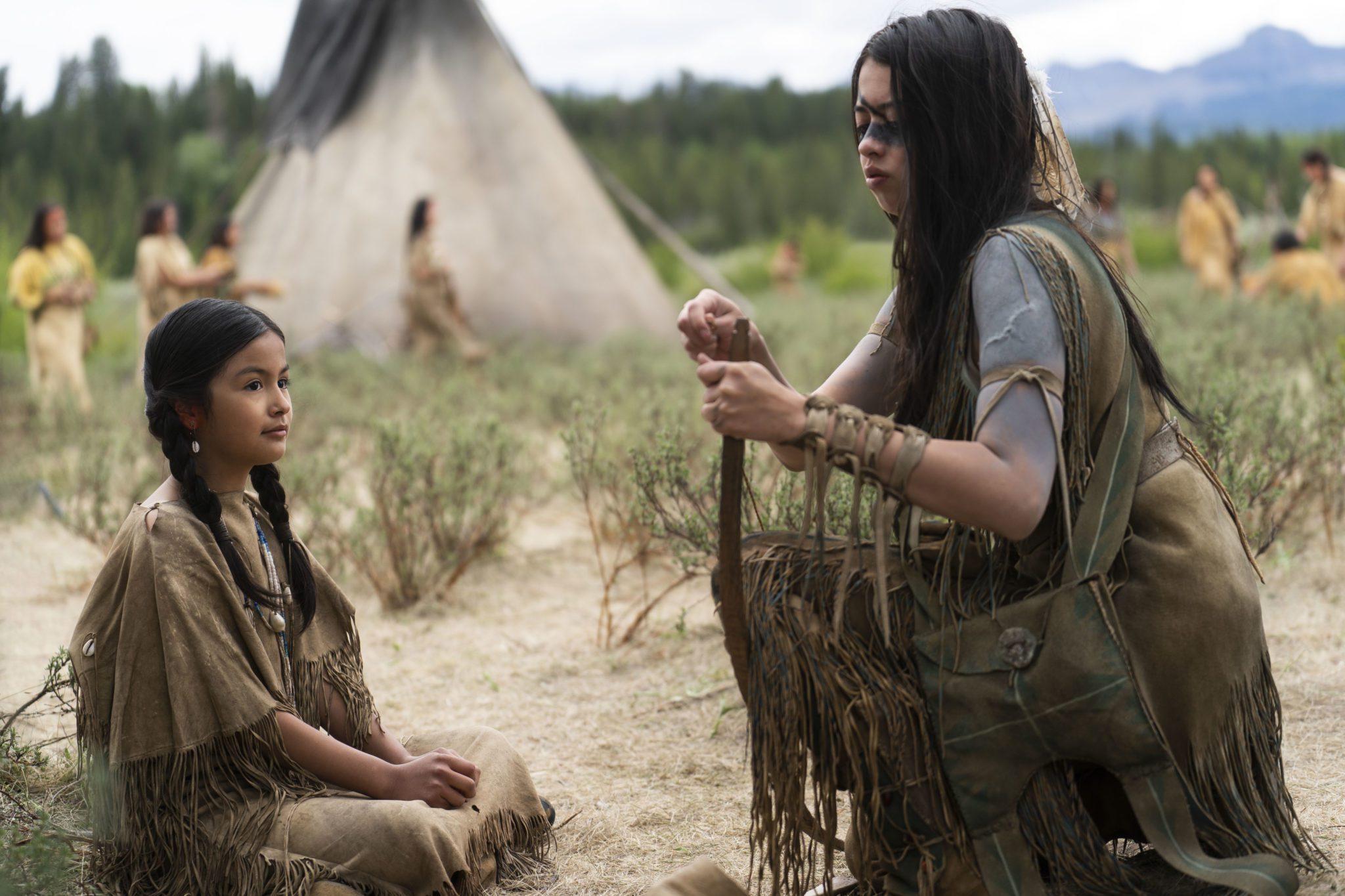 At the same time, Prey is also a celebration of feminine spirit and strength, especially through the eyes of its star, Amber Midthunder. As young Naru, Midthunder offers an incredible performance as a young woman attempting to prove herself to her tribe. While the women of her tribe usually take on the role of homemaker, Naru is a gifted tracker and yearns to be a hunter. However, neither the men nor the women of her tribe see her as qualified for this role of provider, she does not believe that is the case. (In fact, even the Predator itself fails to see her as much of a threat.) Wanting to honour the traditions of her people, Naru struggles to break free from the expectations of her tribe. Nevertheless, there is a bubbling strength and ferocity within her that is just waiting to be unleashed. With fire in her eyes, Midthunder fuels Naru with increasing viciousness as she draws nearer to the intergalactic beast.
She doesn?t fully understand her prey but she does understand what she needs to become in order to protect her people.
If anything, the most frustrating aspect of Prey is that it has made its debut solely on Disney+. Perhaps it was a lack of confidence in the IP or its marketability, but this is a film that would have been an energetic addition to the summer theatrical lineup. Prey is fun, furious and surprises in the best of ways.
And, while a sequel is only barely teased, I?d certainly welcome another hunt.
Prey is available on Disney+ on Friday, August 5th, 2022.