I mean, who doesn?t think a mutated head bent on murder and ruling the world is adorable?
Wait. Maybe I should rewind a little bit.
Marvel?s M.O.D.O.K. follows Marvel supervillain MODOK (voiced by Patton Oswalt) who has come to major crossroads in his life. After years of failure in his attempts to defeat the Avengers and take over the world, MODOK (which stands for Mobilized Organism Designed Only for Killing) has broken his villainous tech company AIM financially and it falls into bankruptcy. When AIM is sold to tech rival GRUMBL, MODOK is displaced as CEO and left in somewhat of a mid-life crisis. Things become even more challenging when his frustrated wife asks him for a divorce. Frustrated and hurt, the criminal mastermind must suddenly navigate a new chapter of his life and pick up the pieces with his family.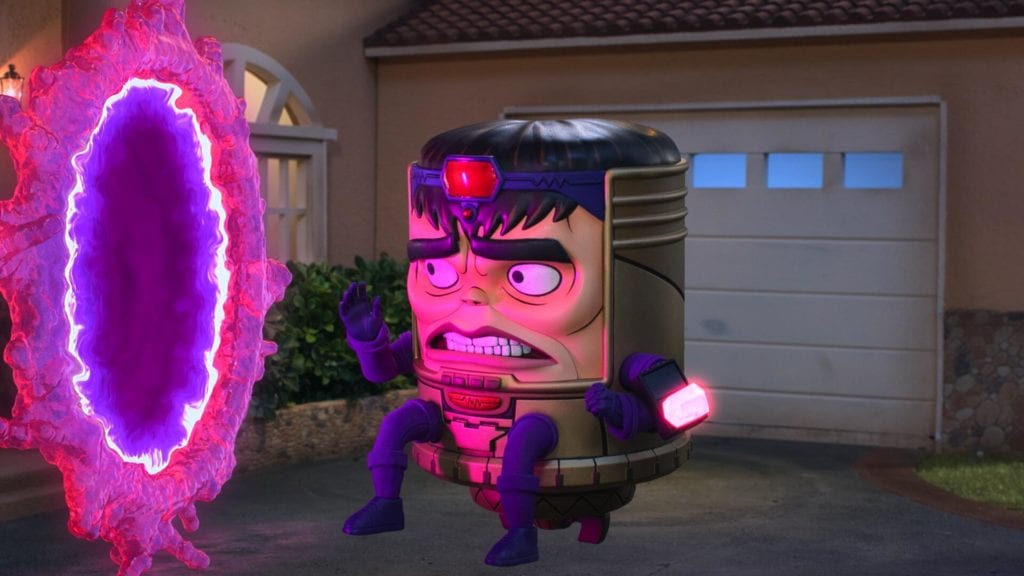 Created by the team behind?Robot Chicken,?Marvel?s M.O.D.O.K.?is wild, hilarious and (somehow) charming. Offering a behind-the-scenes look into the life of AIM?s brilliant super-mutant,?MODOK?is a sharp and silly satire of the dark side of superhero films. Consistently having his plans thwarted by the Avengers, MODOK nevertheless remains undeterred and continues to look for ways to prove to the other supervillains that he belongs among their ranks. In this world, superheroes are beloved by all yet, from MODOK's perspective, remain nothing but a nuisance. While the series is not related to the current Marvel Cinematic Universe,?MODOK?has the keys to the Kingdom with the Marvel characters and manages to create something new and different with familiar characters. (Jon Hamm?s appearances as Iron Man and Nathan Fillion as Wonder Man are particularly hilarious.)
Make no mistake though. Despite its Marvel roots and animated look, MODOK is not for kids. Like parent series Robot Chicken, MODOK uses its stop-motion style to go dark with his humour. From severing limbs to blood splatters to sexual humour, MODOK gives its writers the freedom to laugh at its evil acts and dives in with enthusiasm.
Although it?s popping with energy and dark humour, MODOK has a surprising amount of heart. Because of its serialized story-telling, MODOK has the opportunity to explore more than the maniacal machinations of a mad machine/human hybrid. With Loki and Thanos as the exceptions, the Marvel Cinematic Universe seems to rarely take time with their villains to properly flesh them out, creating a ?monster-of-the-week? vibe to the majority of their films. However, backed by some wonderful work by Patton Oswalt, Modok becomes more than a mutated floating head. In fact, MODOK manages to humanize its villain. (Not an easy feat for one of Marvel?s strangest villains.) While the entire cast are a joy to watch (especially Melissa Fumero and Ben Schwartz), it's Oswalt who gives MODOK his soul.
In this way, the funniest part of M.O.D.O.K. isn?t the bizarre shenanigans. Instead, it?s how relatable he becomes. Despite his appearance and motives, MODOK is simply having a mid-life crisis. Though taking over the world remains his ?job?, his day-to-day issues are relevant to us all. After a major tech company takes over his own, MODOK fears that his job is in peril. Moreover, he has also finally become aware that his over-emphasis on work has been causing problems at home and in his marriage. Realizing that his family is slipping away, his real hope is to make things right with his estranged wife and kids. In MODOK, we see a villain who wants to have it all? but simply cannot find balance within his family/work life.
As such, M.O.D.O.K. empathizes with its lead character in such a way that he becomes relatable and strangely lovable. In Modok, we see glimmers of hope that he can turn things around in his life. This evil genius is not only relatable but also redeemable. In fact, we even root for him. (Honestly, I didn?t see that coming.) While the circumstances are vastly different, MODOK?s story could be many of ours and we want him to be able to make it work.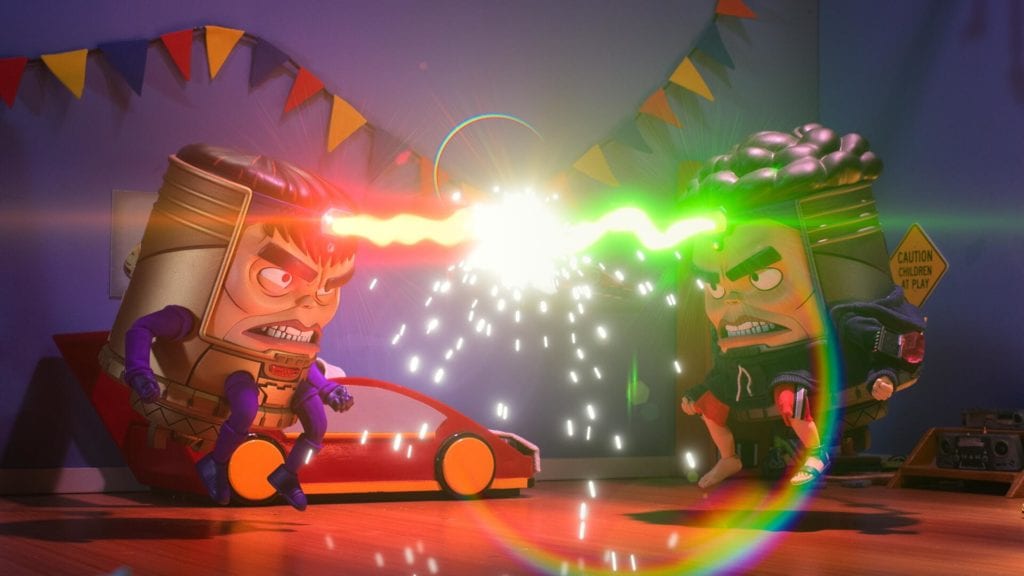 Violent, hilarious and touching, Marvel?s M.O.D.O.K. is a wonderful expansion for Marvel into the world of adult animation. However, while the writing works on its own, it?s Oswalt who makes MODOK so likable. His affability gives his supervillain a murderous innocence that makes him into someone you?d be willing to bring into your home.
Because, after all, who doesn?t think a mutated head bent on murder and ruling the world is adorable?
Marvel?s M.O.D.O.K. is available on Hulu on Friday, May 21st, 2021.