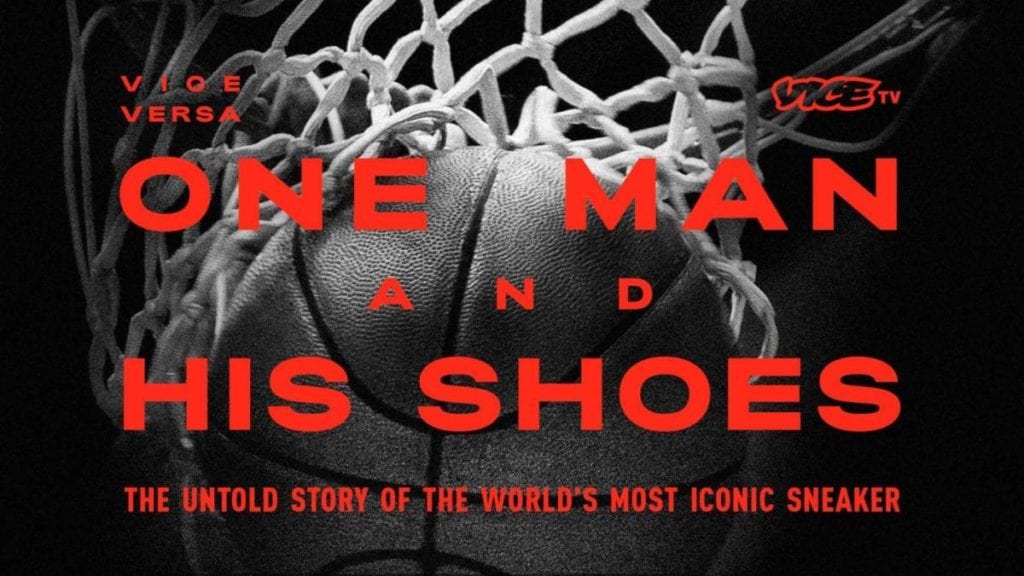 Comprised of interviews with former Nike executives, Michael Jordan hobbyists and collectors, basketball historians, and even cultural activists, One Man and His Shoes chronicles how a relatively unknown basketball player not only revolutionized the game itself, but both the marketing industry and the culture as we know it today.
Now, I admit that I?m not a basketball fan. I?m not really into sports in general. But even a less-than-enthused sports fan who grew up in the 80s and 90s knows the name Michael Jordan. Kids in my school wore the jerseys, the colors, and spent the hallway time in between classes talking about the Chicago Bulls and whatever crazy dunk Jordan had recently demonstrated. Fast forward 25 years, and while I am still not crazy about basketball, I have spent the past 10 years in marketing, which is what drew me into this documentary of the Air Jordan launch and subsequent phenomenon. Little did I know that it would all hit much deeper.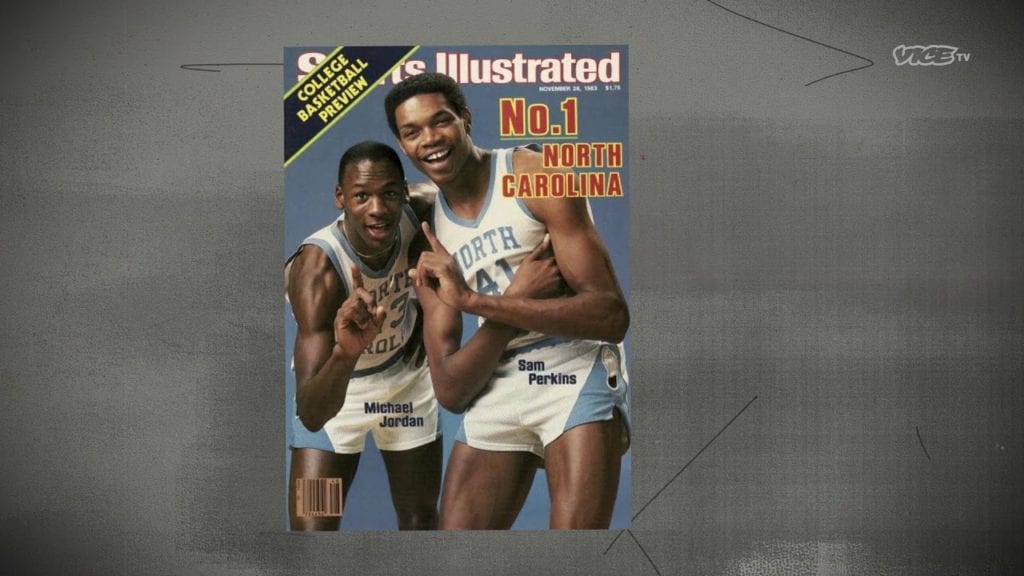 There?s so much to take away from this film that it?s difficult to pinpoint where to start. When Nike first landed Michael Jordan as an endorsement deal in 1984, the athletic marketing status quo for basketball equipment was team-oriented. The shoes were worn by the team, so when something was advertised, it showed multiple teammates. Jordan, a third round pick from UNC by the Chicago Bulls, wasn?t even interested in Nike. But they pitched something special.
This deal would be his deal.
He would be the sole star (see what I did there). The shoe would boast his name in tandem with Nike. No one predicted the trajectory and speed with which these would take off. When the NBA banned Jordan?s shoe from the court because it didn?t conform to the dress code, they propelled Nike and Air Jordan into legendary status within months of entering the market without even trying. The demand for the Air Jordan became relentless as stores sold out faster than they could restock, and Jordan?s personal brand began to shape how athletic endorsements would look in the coming decades.?
It was marketing genius, even if accidental in some ways. By creating a demand that couldn?t be met, Nike had crafted a strategy that kept people wanting more. And they did so in a way that attracted a market that had previously been overlooked – the Black teenager. And this is where the film goes beyond shoes.
Honestly, the archival footage of the 80s didn?t look much different than the most recent videos on social media today. Black neighborhoods struggling in the shadows of their white neighbors, the fear that the hard-earned gains for Civil Rights were slipping away, and the incessant, pleading cry for visibility and equality. So, when an underserved community sees their own face on a cereal box or sporting a specific pair of shoes, that community looks up and says ?Hey, that?s me. I see me.? Suddenly, there is a relationship now between that individual and the item being promoted by the person who reflects him/her. And when Nike partnered with budding filmmaker Spike Lee for a series of Air Jordan commercials, this community heard their voice and saw themselves on every tv and billboard.?
This is hugely important, because it is necessary that people feel represented across the board – something we are very much striving to accomplish in these very moments of our lives. The danger comes when it is hijacked and twisted in order to make money. Which, from my interpretation of this film, is part of the legacy of Nike and Air Jordans.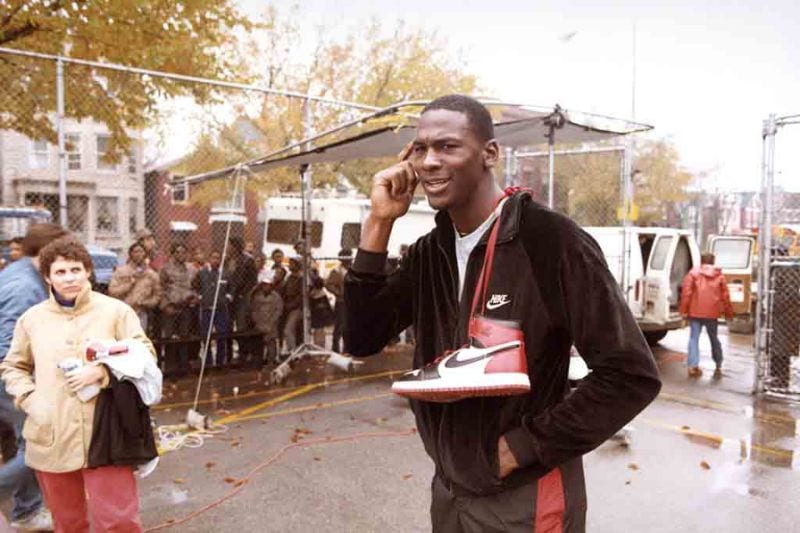 With scarcity comes status. So, if you could get your hands on a new pair of Jordans, you were somebody. But in order for you to get them, someone else didn?t. What happens when that someone else wants what you have? What happens when someone else is willing to kill for what you have? Because even as of last year, people are still killing to get their hands on these shoes.
And it seems so trivial, doesn?t it? After all, they are just shoes. And a lot of people don?t even wear them and instead the shoes sit in a box. So, why did Joshua Woods lose his life in late 2012 after being followed and shot in his car after his purchase? What is it about a logo that drives people to murder?
It?s obviously not about the shoes.
I am a middle class white woman. I?ve dealt with my share of sexism and dismissal, of feeling devalued and less-than. But I have never been made to feel that my life doesn?t matter. As such, there is a piece of this I cannot understand. But it doesn?t mean I won?t try.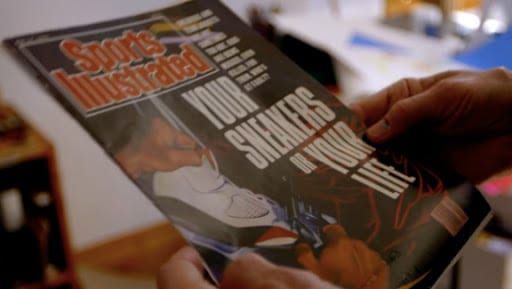 Jemele Hill of Sports Center, who brings insight throughout the entire film, gives a glimpse into the deeper psyche of such incidents:
?Things like Jordans become very big status symbols in communities of color, communities that are historically and presently underserved, and the value of life is just not as appreciated when you?re hearing from every corner of society how much you?re not worth. It?s hard for you to look at yourself as worthy and certainly see that worth in somebody else.?
Wrecking, isn?t it? It?s a vicious cycle, one that feeds itself on the very mindset it fights against. Do I think Nike has a level of necessary corporate social responsibility as they tap into a reservoir of desire and use it for financial gain, even when it snowballs into loss of life, yes. But is it solely on them? No. That is a burden we all must bear. We have to walk a mile in our neighbor?s shoes?even if they?re covered in blood.?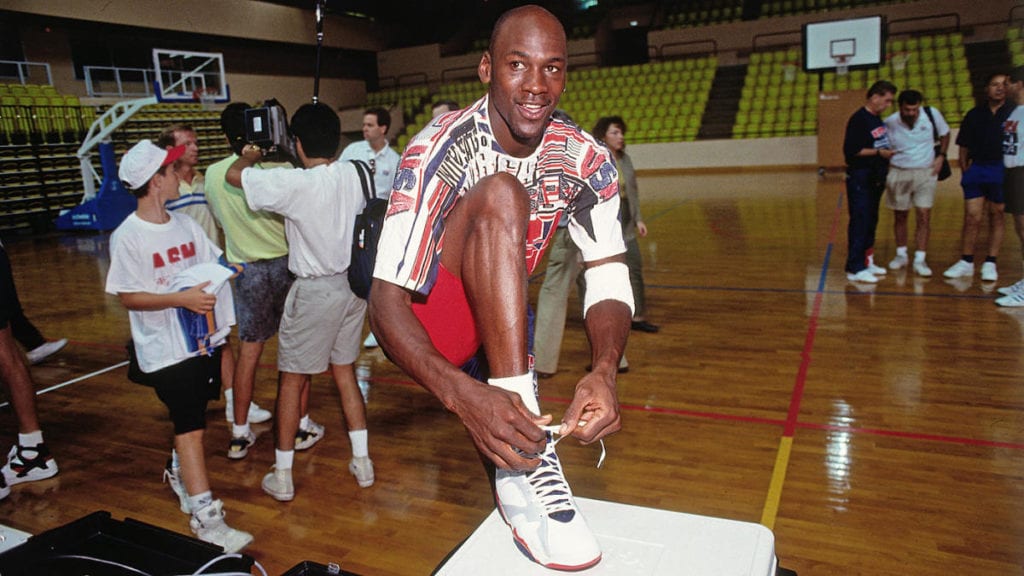 One Man and His Shoes is available on VOD now.