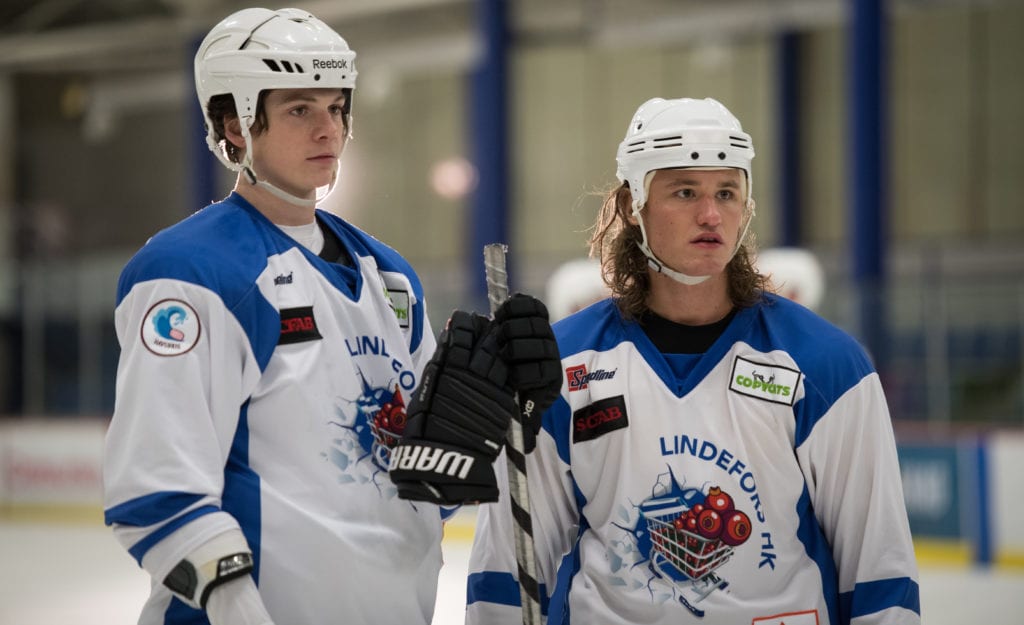 A lot of kids grow up yearning to play in the NHL. But what happens when those dreams hit cold reality?
Odd Man Rush?tells the story of Bobby Sanders (Jack Mulhern), a young hockey player who longs to play in the NHL. When his young career ends with more surgeries than goals, Bobby finds himself playing in the European minor leagues. Moving from team to team (and traded for a washer/dryer combo), Bobby lives his life in a constant state of change. Things begin to turn around for him when he finally lands in Sweden and meets Elin (Elektra Jansson Kilby), a check out girl who helps him to confront the reality of his childhood dreams.
Directed by Doug Dearth, Odd Man Rush is an enjoyable romcom that, while not adding anything new to the formula, has enough charisma between its stars to entertain. With surprisingly little actual hockey onscreen, the real drama within Odd Man Rush stems from the film?s central relationship. Though side characters provide the right amount of fun, potential paramours Mulhern and Kilby have solid chemistry onscreen that anchors the film and keeps the story moving. Though young, both stars play their parts with humility and strength, showing tremendous promise as leads for future projects.
This is not to suggest that the film somehow takes its place in the sports world lightly. Based on the memoirs of former European player Bill Keenan, Odd Man Rush shows its commitment to hockey culture by featuring former players/coaches such as Paul Stewart and Jim Playfair and casts members of hockey?s ?royal families? in Trevor Gretzky and Alexa Lemieux. (Even the film?s score is rooted in sports history by including contributions from Jessarae Robitaille, son of former all-star, Luc Robitaille.)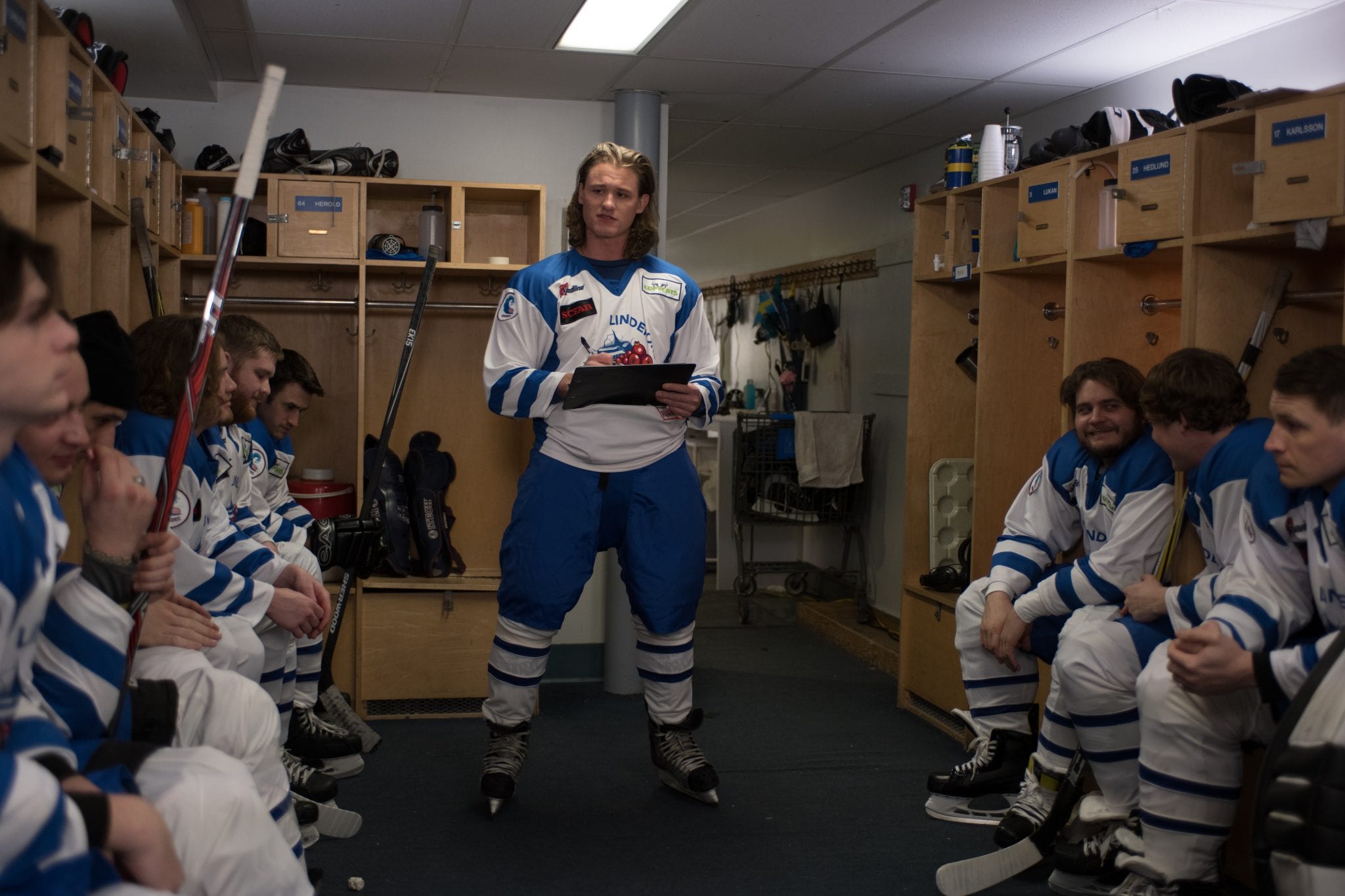 Ultimately, the soul of Odd Man Rush stems from Bobby?s quest for to realize his dream. Though suffering from a nagging knee injury and playing in ?Nowheres-ville, Sweden?, Bobby still remains committed to doing whatever it takes to reach the NHL. (?There?s always someone watching,? he points out.) As a result of the sacrifices he makes to play in the ?Chel, he remains somewhat of a transient soul, moving from team to team. He cares about his teammates but remains unphased when they (or he) are cut or traded. (In fact, because he?s simply used to the process, Bobby doesn?t even seem interested in contacting his roommate after he?s been let go from the team.)

This way of viewing the world is challenged when he really connects with Elin. Suddenly, deeper relationships begin to take a higher priority and Bobby begins to wrestle with what his future really looks like. While hockey is in his blood, is the NHL really the only way to find glory? Is it really possible to feel safe when your life remains in constant change? For Bobby, the importance of his dreams collides with the realities of his life in ways that force him to re-examine who he is (and who he wants to be).
Light and fun, Odd Man Rush takes its shot and scores as a romantic comedy with heart. As the core of the film, stars Mulhern and Kilby are a joy to watch as they face-off together onscreen and explore what it means to win in a world that doesn?t hold back when fighting their dreams.
Odd Man Rush is on VOD on September 1st, 2020.