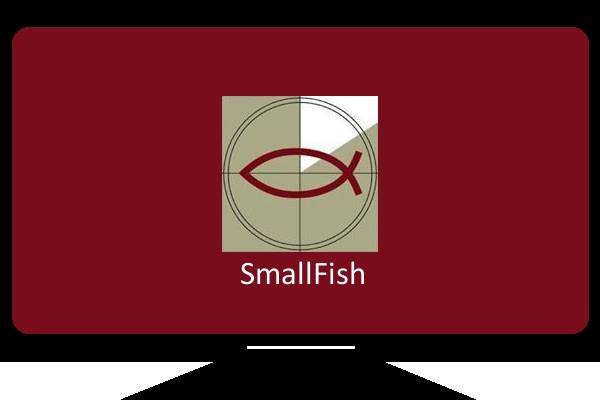 This week's offerings include:?Snow White & the Seven Dwarfs, Our Brand is Crisis, Rocking the Kasbah, The Last Witch Hunter, Batman: Bad Blood, Freeheld, The Assassin, Man Up, and?Meadowland.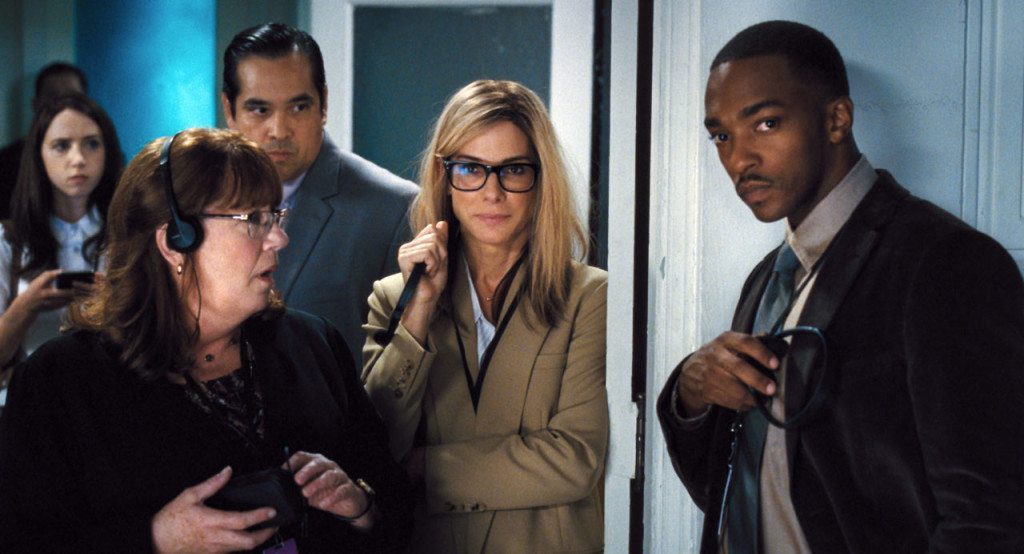 Our Brand is Crisis?(Warner Bros.)
Sandra Bullock has never looked so bad – even in?28 Days!?As Calamity Jane Bodine, she is drawn out of retirement to provide political advice (and spin) to a Bolivian presidential candidate (Joaquim de Almeida). What transpires is an exploration of truth, lies, and politics (a non-too-gentle blend of the in-between) that seems to be like a drawn-out episode of?Scandal?that just isn't that interesting. Sure, it draws in Billy Bob Thornton (Bodine's adversary politically), Anthony Mackie (Avengers unite!), and Zoe Kazan, but unfortunately there's just not enough to make this non-politically savvy reviewer care. [There is however a notable special feature here about how Bullock persuaded them to make the main dude into… a woman, just for her.]?Verdict? Rent… if you're a Sandra Bullock fan.
Rocking the Kasbah?(Universal)
The last time we saw Bill Murray, he was?Aloha… (or was it the five minutes we watched of?A Very Murray Christmas?) Somehow, the one-time great has succumbed to a list of average roles that play on who Murray was rather than who he is. Here, he's cross-cultural as a has-been rock musician's manager who ends up ditched in Kabul, and 'discovers' a local who he tries to leverage through the Middle Eastern version of a talent show (think?American Idol). While it's amusing to consider the ways this could all go wrong with some sweet sentiment, it's just not the Murray that we once knew and loved. Yes, it's clever in the turnabout, but there's just not enough to make us true believers. [Special features here include a look at Murray's character, Richie Lanz, and Murray himself.]?Verdict? Rent and sing along.
The Assassin?(Well Go USA)
After winning the Best Director award at the 2015 Cannes Festival, director?Hou Hsiao-hsien must feel pretty good about his film – now selected as Taiwan's choice in the 2016 Academy Award race for Best Foreign Language film.?Here, the young woman?Nie Yinniang learns both how to be a saint (a nun) and a martial arts expert at the feet of the military leader who abducted her as a child. Now, she finds herself back in her native land, aimed at killing her husband-to-be. She faces her own emotions, and those of her family and culture, battling the age-old combat of nature versus nurture. A decidedly different film than typical Western fair,?The Assassin?speaks lyrically and visually in ways that put most blockbusters to shame (except the nearly dialogue-free?Mad Max: Fury Road). Who would you choose to be if you had to fight what you considered your nature? (The Apostle Paul had a few things to say about such things…)?Verdict? Cultured fans – buy; Everyone else – rent
Freeheld?(Lionsgate)
When Laurel Hester (Julianne Moore) is diagnosed with terminal lung cancer, she recognizes that while her life is over, she can still help her partner, Stacie Andree (Ellen Page). Battling for her benefits, Hester enlists the aid of her police officer partner, Dane Wells (Michael Shannon), and Steve Goldstein (Steve Carrell), the founder and chair of Garden State Equality. A heartfelt and, at times, intense drama, the film challenges us to consider those who are marginalized and left out because they do not fit inside of what society considers its norms. Regardless of belief system, how a society cares for its "least and last" has a lot to say about it, right??Verdict: Rental — too tough to watch twice!
The Last Witch Hunter?(Lionsgate)
For the love of Vin Diesel… I wish this one was better. The cursed eternal Kaulder (Diesel) fights evil wherever he finds it, with the help of a "Dolan" – think the Companion to Doctor Who. The thirty-sixth Dolan (Michael Caine) dies and is replaced by the less-experienced thirty-seventh (Elijah Wood) in a bit of casting that is surely intended to amuse… Then there's Ygritte, er, Chloe (Rose Leslie), who goes from bartender to ally a la Miriam in?Raiders of the Lost Ark. Are you getting the picture here??The Last Witch Hunter?is just?a little?derivative, and only the boldest of Diesel fans will any on for this whole CGI-spawned ride about good versus evil.?Verdict? Ouch.
Batman: Bad Blood?(Warner Bros.)
In the latest animated (direct-to-home media) feature length film, Batman (Jason O'Mara) is presumed dead as a new villain, The Heretic, unites various lower-level villains like Killer Moth, Electrocutioner, etc. to terrorize Gotham. But Batman's "family," in the persons of Robin, Nightwing, Batwoman, and others, rise up to meet this new threat, even as they investigate what has happened to their fearless leader. But there is more going on here in terms of the conspiracy behind Bats' disappearance: the League of Assassins and Bats' sometime-girlfriend, Talia al Ghul (Morena Baccarin), have a nefarious plot in mind. While some believe that Batman/Bruce Wayne has actually gone over to the dark side, the 'true believers' hold onto their knowledge of him – they know he would never abandon them or Gotham City. Part mystery/part adventure,?Bad Blood?proves to be a good holdover until Batman vs. Superman. Verdict??Batman Fans: Own;?Others: Rent
Olivia Wilde and Luke Wilson play against type in this close-up study of grief, marriage, and what makes us human as Sarah and Phil. Having lost track of their young son while on a road trip, they struggle with his loss through the means that they are provided – both legitimate and illegitimate. But the struggle they experience seems reasonable given their grief, and those seeking to examine the depths of their own pain may be moved, but … entertained? Director Reed Morano moves Wilde, Wilson, John Leguizamo, Elizabeth Moss, and Giovanni Ribisi in their paces in his directorial debut (of which you can catch the behind-the-scenes view on the DVD). Verdict??Rental.
Snow White and the Seven Dwarfs?(Disney)
The beautifully simple animation of Walt Disney's 1937 feature-length allegory is still spellbinding. As Snow White wrestles with the evil in the world in the person of the Evil Queen, the audience sees that the beauty of this young woman is in her hope and gentle grace. Her impact deters the Queen's Huntsman and changes the lives (positively) of the dwarves; in the end, her innocence is redeemed because she refuses to succumb to the darkness around her.?This is the first time the story has been presented in Digital HD but the Blu-ray combo pack contains special looks at?Disney's love for the film, the impact socially (in pop culture) of the story, and much more. Verdict??Must Own.
Man Up?(Lionsgate)
Simon Pegg is hilarious. Star Trek,?Mission Impossible, The World's End, Hot Fuzz, Shaun of the Dead. But can he play the leading man? Lake Bell co-stars as a woman mistaken for Jack's (Pegg) blind date. Whether you're British or American, Pegg is funny, but it's hard to know whether everyone will find this one as charming. Sometimes, you have to grab life, hold on, and go for it – both of these two do it, making for the adorable date movie you need just in time for Valentine's Day.?Verdict? Totally worth the rent.?