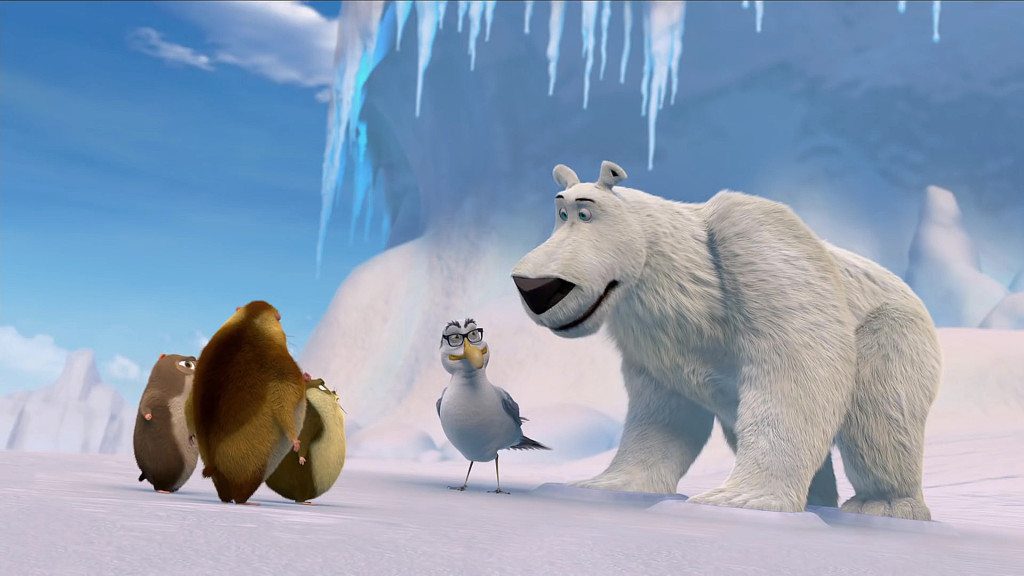 Have you heard about the dancing polar bear??Norm of the North?wants to introduce you to Norm (Rob Schneider), who–it hopes–will do for polar bears what Happy Feet did for penguins. With less music and more hijinks, Norm gravitates from the great white north to New York City, in hopes of saving his home from the nefarious developmental forces of Mr. Greene (Ken Jeong).
Norm and a few of his lemming friends end up doing the "fish out of water" thing for a bit in NYC, before pairing with Maya Kay's Olympia Brightly to thwart Greene. Rounding out the 'name' voice talent are Loretta Devine, Gabriel Iglesias, Heather Graham, Bill Nighy, and Colm Meaney, who help to?make this one both funny and a bit more human.
The animation here is solid – and Schneider and Jeong do?enough to make us laugh along with them. Jeong's characters are usually hate-worthy, and he supplies the necessary evil here to make Mr. Greene suitably?diabolical. Unfortunately, Norm's character (and his lines) just aren't quite as admirable to balance out the story. Yes, he's doing the?Coming to America?or?Elf?bit about a kid from the farm, but we just don't get sucked into his character as much as we should.
At the end of the day, there are some environmental lessons – and following your dream moments – that shine through by the end. Kids will dig the animation, and parents will most likely appreciate where the lessons about family end up.