Directed by Justin Kurzel,?Nitram?is a harrowing look at what creates our ?monsters?. Beginning as the story of one young man struggling to connect with a family who struggles to know how to properly care for him, the film unravels into tragedy and darkness. Based on the true story of the 1996 Port Arthur Massacre in Tasmania, Australia, Kurzel has noted that he wasn?t sure if this film could be made due to the sensitivity of its content. Although 25 years removed from the tragedy, the events of 1996 still carry emotional weight. As a result, he treats his subject matter with reverence and humility without ever shying away from the more difficult questions that these moments require.
Set in the mid-1990s,?Nitram?tells the story of Martin Bryant (Caleb Landry Jones), a young man with mental health issues who lives with his mother and father in the Australian suburbs. Frustrated by his inability to connect with others, Nitram (or Martin, backwards) lives an unintentionally isolated life. Things begin to change for him when he begins a complicated relationship with a reclusive heiress. Even so, when their bond is broken by tragedy, Nitram internalizes his loneliness and anger in ways that push him towards the brink of disaster.
Kurzel?s confident direction and slow-moving cameras give the viewer the feeling that they are watching life unfold before their eyes. However, it?s the powerful performance by Landry Jones that anchors the film. Portraying Nitram with an anger-infused innocence, Landry Jones manages to create empathy for his suffering yet never excuses his actions either. What?s more, veteran actors Anthony LaPaglia and Judy Davis do a phenomenal job as Caleb?s overwhelmed parents. Most notably, Davis provides an absolutely chilling and compassionate performance as Nitram?s mother. Struggling to deal with her family?s mental health issues, there is a quiet rage about her character as she seems to feel like she does not deserve her situation and yet she still wants to be a loving wife and mother. It?s a complex performance and complex character and Davis does a wonderful job.
Focusing entirely on the events that create disaster, Nitram chooses to lean in to the causes rather than the effects. Keeping the tragic events off-screen, Kurzel never focuses on the lives of those who are killed but instead attempts to unravel the mind of the killer. In other words, the film does its best to understand the incredible tragedy as opposed to sitting in the impact on those involved. By the film?s end, we feel as though we have some insight into Nitram but are forced to watch as those around him refuse to get to know him themselves.
In this way, NItram is very much a film about inclusiveness and how we care for one another. At one moment, the news in the background highlights the fact that everybody felt that this particular person in question seems like such a nice person. At the same time though, they are still left with questions as to how a person can commit such active violence. Featuring conversations regarding mental health, isolation and abuse, Nitramnever points the finger and says that it is because of this one thing. However, Kurzel does seem to indicate that these moments could maybe have been avoided if those around Nitram had offered compassion as opposed to cruelty.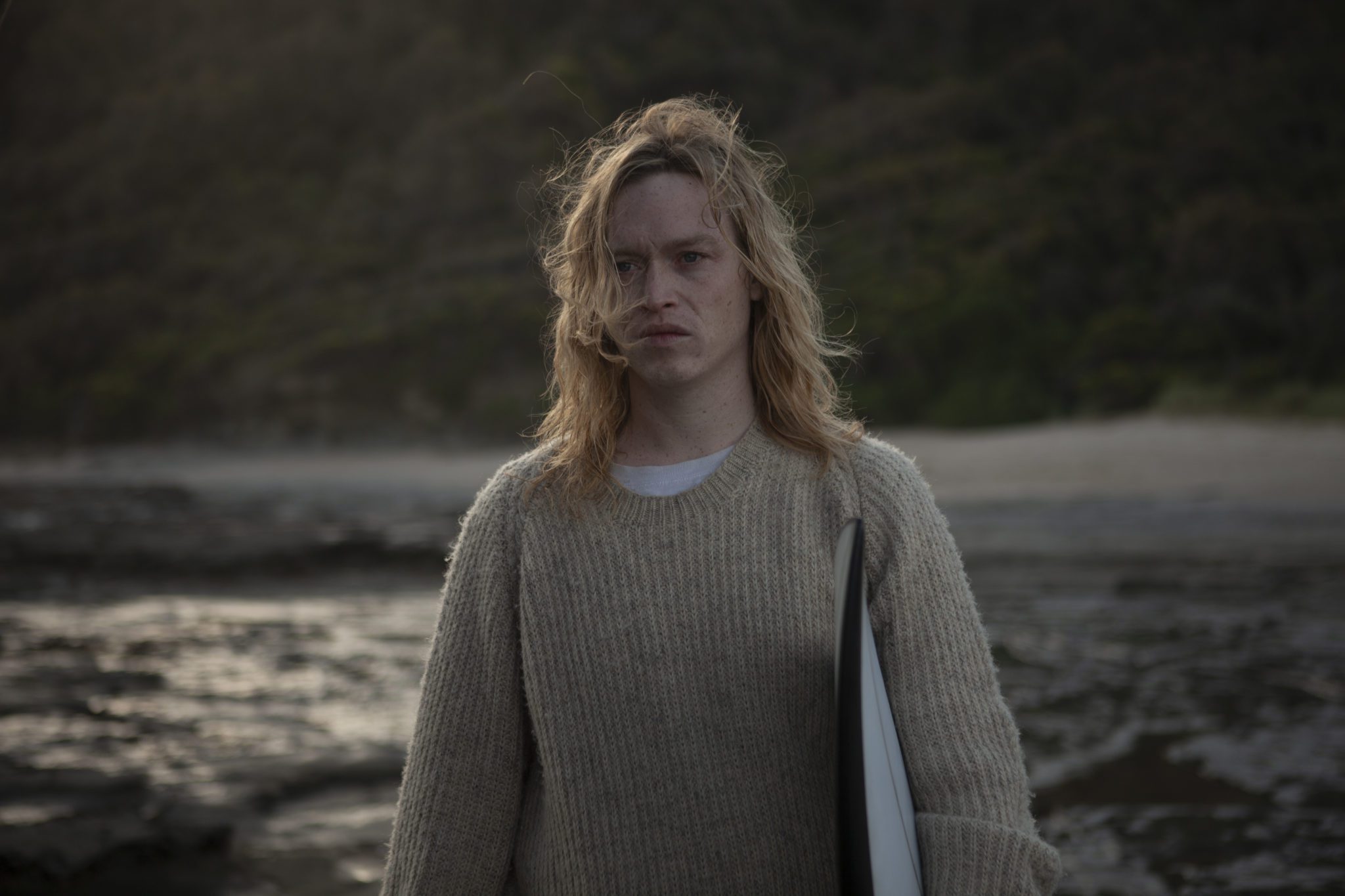 To Kurzel, the most important question to be asked is how do we treat each other?
While one always expects that a film will end on a notion of hope, Nitram chooses instead to sit in the darkness of the moment. Instead, like the rest of us who mourn, the film recognizes that the reasons why these moments take place are often unknowable to those on the outside. However, at the same time, the film also points a call for us to love one another as a (potential) solution for future tragedies. Featuring solid performances across the board, Nitram is both a painful and poignant portrait that invites the viewer to open their eyes to the struggles of those around them.
To hear our interview with director Justin Kurzel, click here.
Nitram?is available in select Canadian theatres in Toronto, Edmonton,?Calgary, Saskatoon, Regina and Kitchener, while expanding to Ottawa on the 13th.
.