It's hard to be a grump about Miraculous.
For several years now, Miraculous: Ladybuy and Cat Noir has been a staple in our home. For my kids, it has become superhero fare that they watch enthusiastically. Miraculous has always been a series that featured strong lessons is courage, respect and responsibility and every new season has been devoured when it's released on streaming.
So, you can only imagine the shock within our home when it was announced that the first film would be released.
For those who are unaware, Miraculous: Ladybug and Cat Noir, The Movie tells the story of Marinette, a teenage girl in Paris who has been bestowed with an ancient item that turns her into Ladybug, a superhero with the power of creation. In the film, we see how Marinette received those powers and her first meeting with her opposite, Cat Noir. Together, the unlikely heroes musts team up against the mighty power of Hawk Moth as he unleashes his own brand of akumized chaos on those who hold on to their anger.
Directed by Jeremy Zag, Miraculous: Ladybug and Cat Noir, the Movie is an energetic and fun introduction to the beloved animated franchise. But that's also part of the film's issue. For fans of the franchise, Miraculous is an interesting mix of new and unnecessary. Although the origins of these characters have never been explored in this way, character relationships have already been well-established after five seasons of the series. For that reason, this is a film designed to bring in new viewers, as opposed to paying off long-time fans.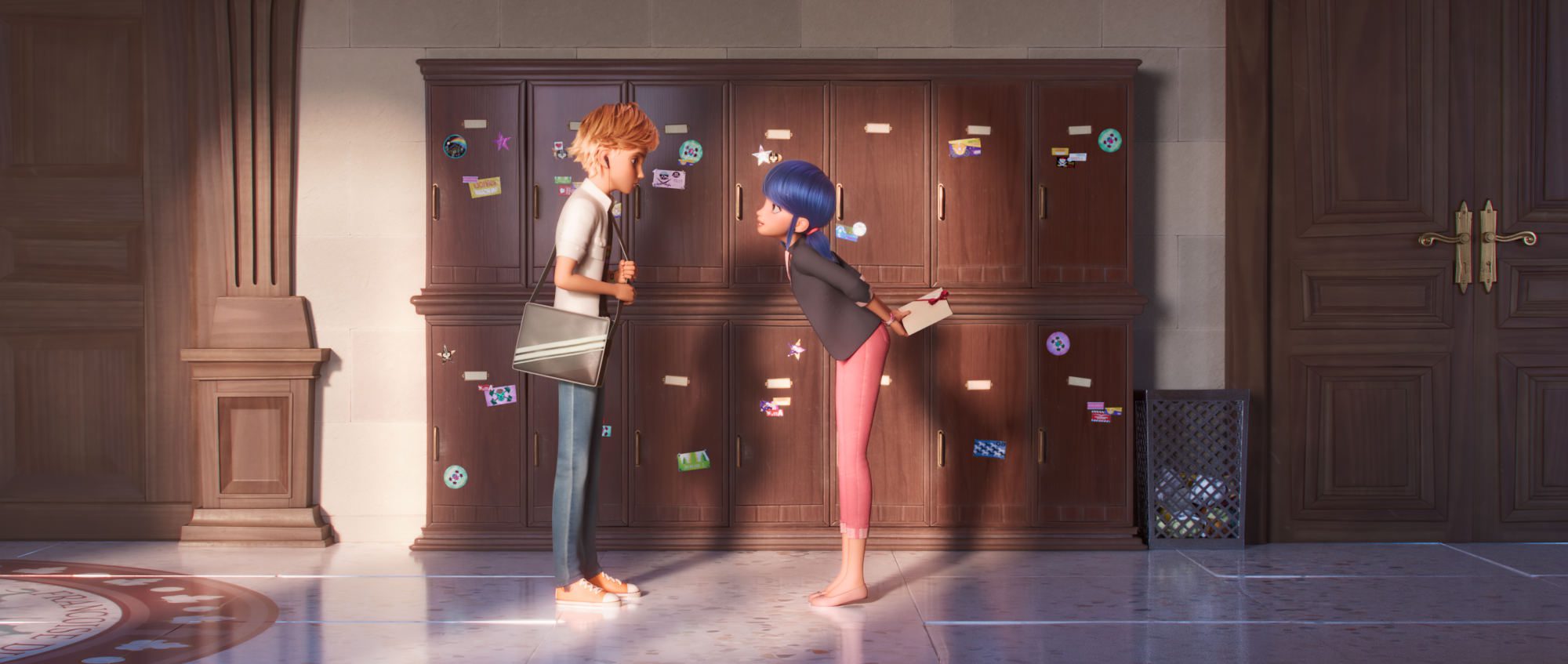 Having said this though, there's a lot to like about the new film. With an expanded budget, the animation has clearly stepped up its game. Although the style feels familiar to the series, the colour grades are much deeper and movements are far more fluid. These updates make Miraculous truly pop onscreen visually, especially when compared to its short-form series.
Also new to the film is its music. While the series has dipped its toe into the musical realm before, the movie dives into its melodic potential. Filled with some wonderful songs by Zag himself, Miraculous' soundtrack may not be as memorable as Moana or Frozen but it certainly adds to the film's epic feel. (This is especially true for Marinette's energetic tune, You are Ladybug, which makes her first transformation more special.)
However, because this is an origin story, the film uses it as an opportunity to re-examine the relationship between Ladybug and Cat Noir. Having both received their Miraculous for the first time, both are somewhat overwhelmed by its power. Although Adrian is thrilled at the chance to have the power to destroy, his anger gives him a (slightly) dangerous edge. At the same time, Marinette's anxiety causes her to struggle with the responsibility of heroism and the power to create. As a result, the mix of the two heroes-in-waiting brings more animosity between them as neither wants to work with the other.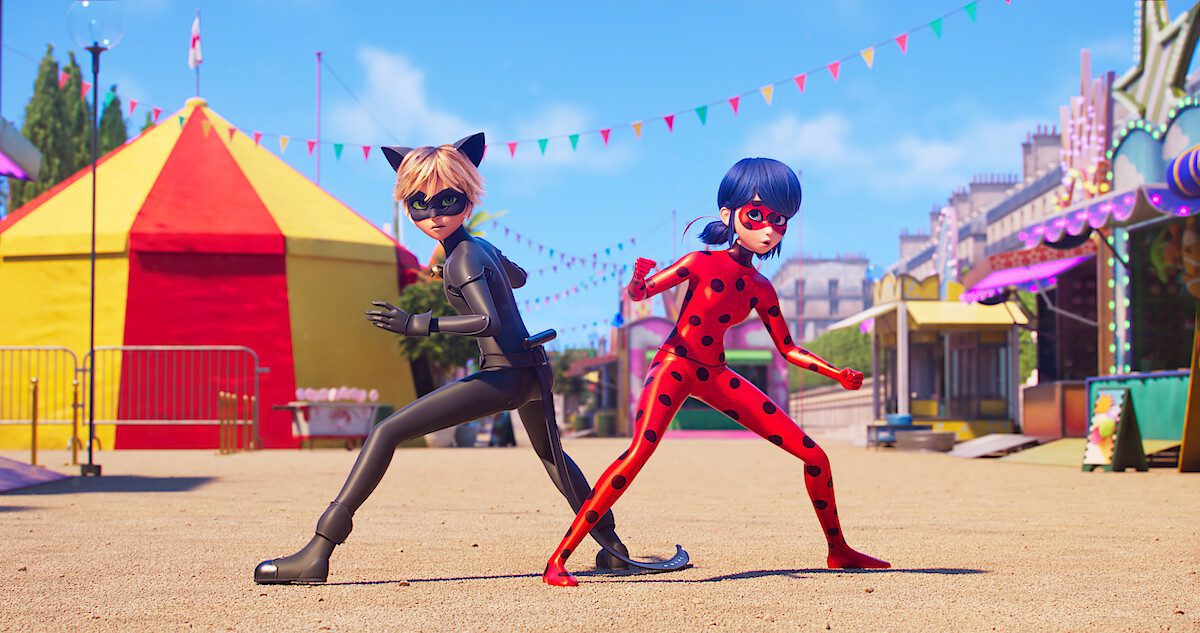 In this way, Miraculous taps into the power that comes when people are willing to trust one another and work together. Alone, neither is powerful enough to defeat the evil Hawk Moth and his akumatized foes. But, together, they are forced to find the balance between the two conflicting powers in order to restore safety to the people of Paris. In this way, power becomes something that's shared, as opposed to kept for one's self.
In the end, though Miraculous may not be a game changer for the series, it is a fun gateway into the family-oriented show. For fans and newcomers alike, the film provides an opportunity to look at old stories with fresh lenses. Well-written and beautifully animated, this is a film that manages to (lucky) charm its audience, even if it doesn't necessarily add anything new.
But I had better watch my attitude. Hawk Moth is watching.
Miraculous is available on Netflix on Friday, July 28th, 2023.