In the quirky, mysterious Last Looks, Charlie Dunnam plays Charlie Waldo, a former LAPD detective whose desire for the truth drove him out of the city and into the isolation of the woods. When his former flame, private investigator Lorena Nascimento (Morena Baccarin), shows up asking for help with a case involving the murdered wife of a famous actress, Waldo is dragged back into the world he left behind.
The film is laugh out-loud funny at times, thanks to the script by Howard Michael Gould based on his own novel, and several notable performances. Mel Gibson plays the actor Alastair Pinch, who stands condemned in the public eye for the death of his wife. He's an incredibly unlikable human being, and that seems to give his loving/hating public something to hang around his neck like a noose.
Hunnam plays Waldo simply at times, and slowly builds to cleverly, as the time of isolation wears off and he begins to practice the prowess that made him a strong detective. He goes from scraggily bearded and living with a chicken, minding his own business, to navigating the nasty underbelly of Hollywood, intent on selling movie tickets and building empires around money and power.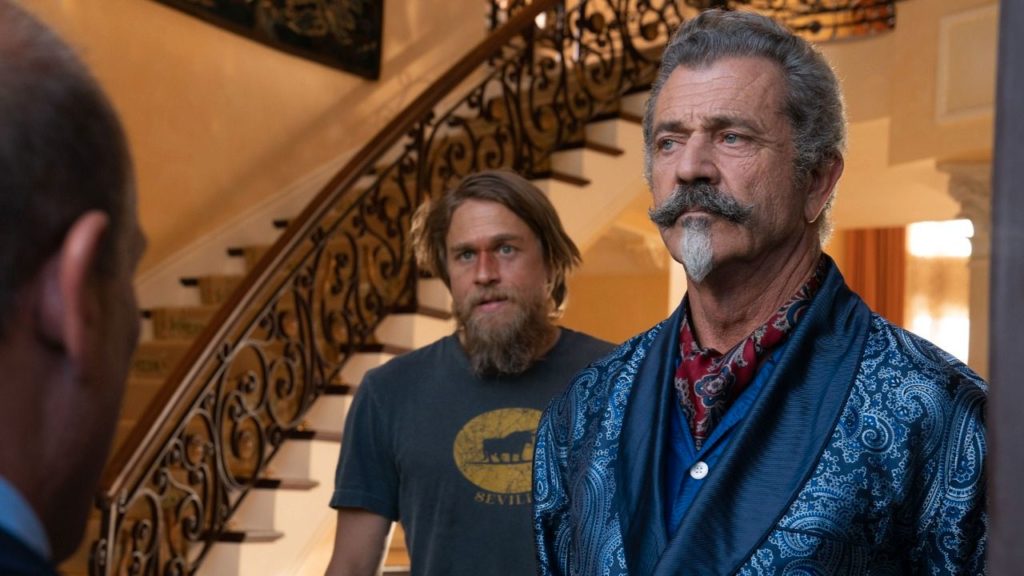 Ironically, Hunnam's Waldo gets dragged into the fray because the Hollywood pushers, namely Rupert Friend's Wilson Sikorsky, tell everyone Waldo has agreed to investigate. He's beaten by thugs, accused of being involved by ex-police compatriots like Clancy Brown's Big Jim Cuppy, slandered and abused. So his investigation is more about making people leave him alone – until trouble befalls Nascimento. Then he's in it for love.
Director Tim Kirby has formed a well-paced, entertaining, genuinely interesting movie with a few twists and turns cleverly revealed, some of which you won't see coming. It's a surprising jewel in a strange film year, and it makes for a solid outing with mystery, romance, and comedy together.
Last Looks is available on January 31st, 2022.