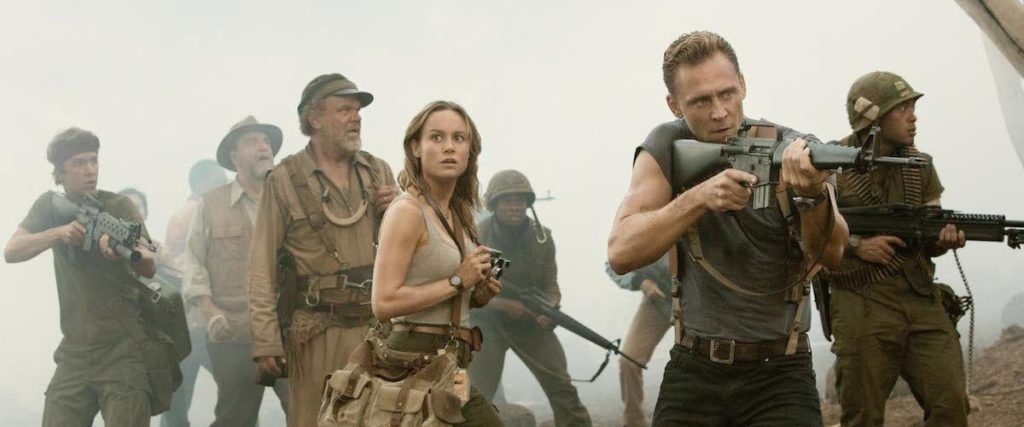 Bill Randa (John Goodman) assembles a crack team of explorers in his quest to justify expenditures for his company, Monarch, in the days after Vietnam. With photojournalist Mason Weaver (Brie Larson), tracker James Conrad (Tom Hiddleston), soldier Preston Packard (Samuel L. Jackson), and geologist Houston Brooke (Corey Hawkins), Randa goes looking for a way to give the U.S. military an upper hand on the South Pacific's Skull Island. But what they find there cannot be contained, dominated, or controlled for human use.
Because what they find is Kong… and a host of other monsters.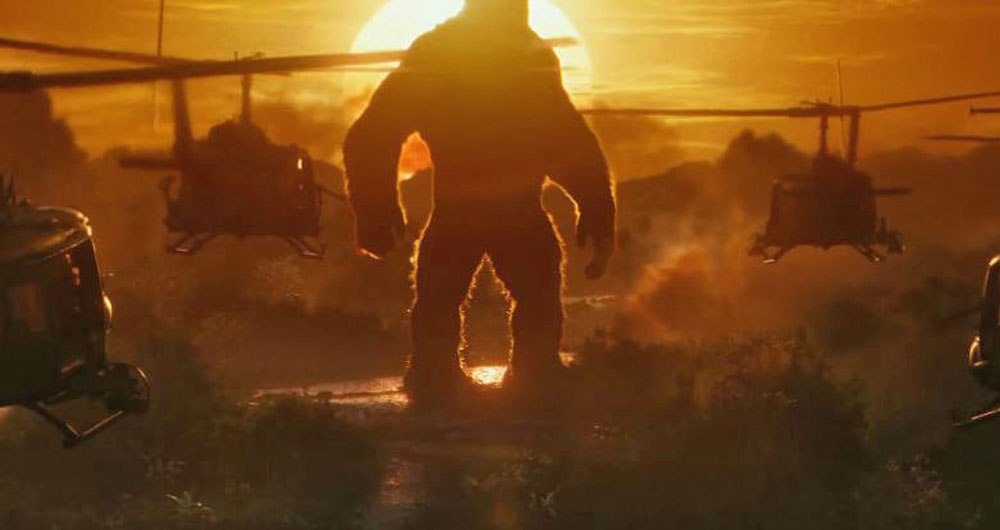 Rebooting the Legendary Monsterverse, Kong: Skull Island gives a view of the giant ape that sets his history in the past, with a way of reshaping the narrative from in a period-piece, throwback sort of way. The environment post-Vietnam, the mashup of paternalistic colonialism that the Americans show – the belief that everything, anything, is theirs for the taking, throws itself up hard against the kingly Kong. Kong, who the indigenous people love and revere (and fear), Kong who protects them from the evil of the prehistoric, horror-film castaways, the beasts that fly who live under the ground. [Seriously, you can't get much tougher than that – they live underground, but they fly, too! And they eat people…]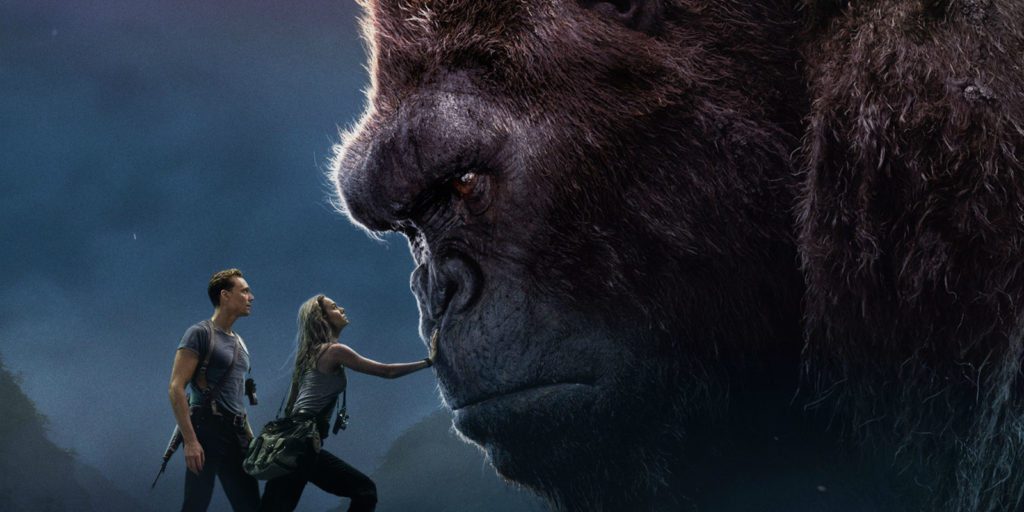 While we know that this is a thriller, it's also a horror film where not everyone is going to make it. Making it, survival itself, relies on recognizing that there has to be some way to live together – to work together in community, man and beast. It's about recognizing that the story isn't just ours, but everyone's. Yes, Skull Island is a thrilling blend of CGI and solid acting (Larsen and Hiddleston, here's looking at you!) but it also brings into question the way that we treat our stewardship of the world's resources, its cultures, and its peoples. [And just to not miss this – Skull Island is ridiculously funny at times, too!]
Special features are stacked on the Blu-ray, with director Jordan Voght-Roberts' commentary, features like "Creating a King: Realizing an Icon" and "Creating a King: Summoning a God." See photography from Larson, filming on location in Vietnam, and a look at Hiddleston as "Intrepid Traveler." Deleted scenes are also included.