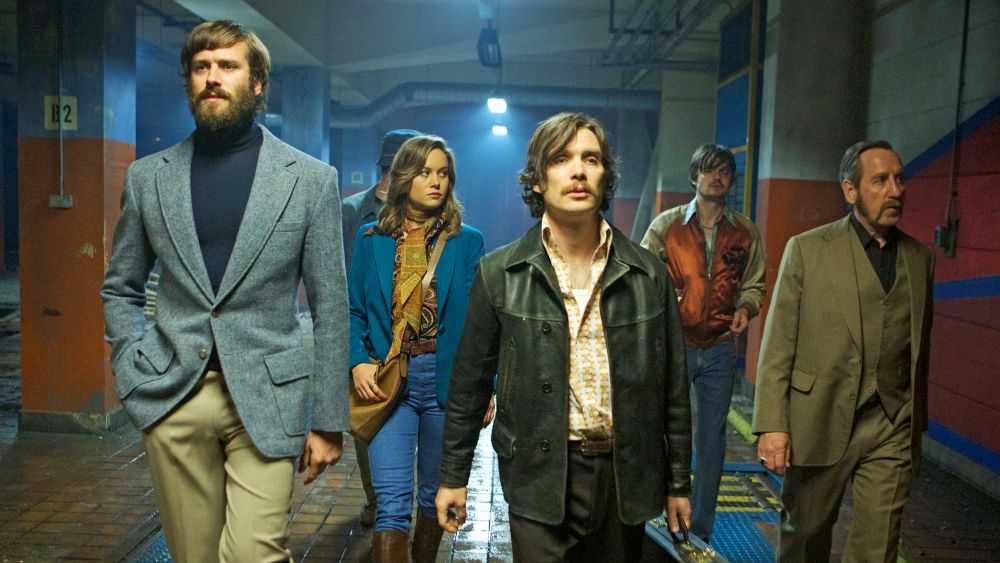 In Lionsgate's wild bullet party, Justine (Brie Larson) facilitates the sale of weapons from an IRA buyer, Chris (Cilian Murphy), and the South African seller, Vernon (Sharlto Copley), in Boston warehouse in the 1970s. But like every criminal enterprise (ever?) things go south when complications occur. Will anyone make it out of the warehouse alive?
Co-written by Ben Wheatley (with his periodic collaborator Amy Jump) and directed by Wheatley, the film feels like a throwback, sprinkled with the nuance (or lack thereof) of a Quentin Tarrantino movie. It's one of those things where if everything would have gone right, Chris' crew would've had guns for their efforts and Vernon would've been very rich. But when a dispute from the night before spills over between their respective crews, it's all about bullets and mayhem from then on out.
But who will make it out?
While we expect this kind of wiry thriller with violent tendencies from Copley and Murphy, it's a nice alternative for Larson (Room) to have the femme fatale role. The sense of danger – and humor – that Wheatley's script allows for, shows us something of the characters in what might've otherwise been a meatshop-gone-wrong.
For more on the script and his perspective, check out the special feature audio commentary from Wheatley on the Blu-ray, as well as the 'making of' featurette.