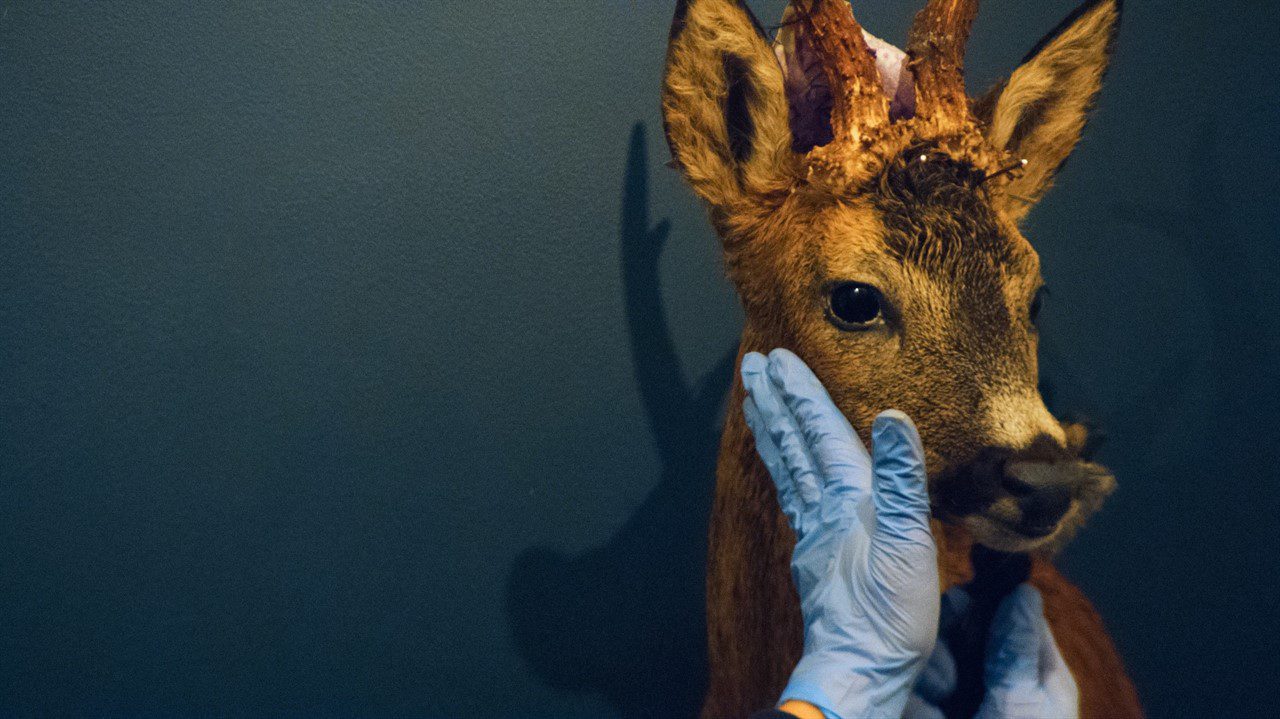 Directed by Peter Hammer, Revir – Everything You Hold Dear follows adult siblings Susie and Sune as they live a quiet life in the countryside. Having left her job, Susie spends her days building up her taxidermy business while Sune attempts to keep the family afloat (and his own issues to himself). Susie's skill at such an unlikely profession has made her work noteworthy yet times remain tough for the siblings. However, their attempts to make it through the day cover up years of mental health struggles due to their neglectful upbringing. As the cracks begin to appear in their emotional arrest, the two begin to deal with their pain and attempt to chart a new way forward.
By following Susie's struggle to get her small business up and running, Revir feels as though it's a story that will grapple with economic challenges or delve into conversations about the nature of life and death. Moments of still life behind glass feel as though humanity is as frail as the animals that Susie attempts to resurrect. Meanwhile, Sune's frustration grows as he waits patiently for the business to become sustaining.
However, a strong documentary doesn't try to force the story around them. And, in Revir, Hammer recognizes that the real story unraveling before him is far more compelling. As Susie and Sune come to increasingly trust the presence of their filmographer, they slowly allow themselves the freedom to be more of themselves. As such, we begin to connect with the souls of Hammer's subjects, getting glimpses of mental health struggles, evasion and a cry for forgiveness. ("You need to forgive to be free," Susie chastises.) In these moments, Revirbares its soul. By following Sune and Susie, Hammer uses his film to show what can happen when one faces their trauma and, potentially, begins to let things go.
Revir—Everything You Hold Dear is now screening at HotDocs '23. For more information, click here.