With the holiday season fast approaching, young ad executive, Jen Taylor (Tia Mowry-Hardict) is on the verge of the promotion that she?s been waiting for. Still, her life take an unexpected turn when her aunt dies, leaving her a cozy Alaskan inn in her will. When she takes a trip to inspect the property, she meets handsome town attorney Brian Anderson (Rob Mayes) and is surprised to find that all her assumptions about the town were wrong. As she grows closer to the townspeople and discovers the magic of the holidays, Jen begins to wonder if this is the place where she belongs.
Offered the role to play the film?s charming hometown attorney, star Rob Mayes couldn?t turn down the opportunity. With My Christmas Inn?s charming setting and fun script, what excited him most was the film?s interest in exploring what it means to genuinely fall in love.
?They gave me a call and said that '[They had] this Christmas movie that [will film] in Utah,? he begins. ?I sat down, read the script and just loved it. It was so much fun and heart-warming. I love stories like that because, in this world, people are going to go to San Francisco, take the job, and make the money. Then, even if they're in love with somebody, they say they'll find somebody else. But these are stories where it embraces the hope and the magic of [falling in love for real]. That's what I love. That's what I like to see and watch. That's feels good stuff and that's pretty much what this was all about?
Another appealing aspect to the project was the opportunity to work with Tia Mowry-Hardict. As he thinks back on the experience of teaming up with the beloved actress, Hayes? love and appreciation for his co-star is palpable.
?She's so cool. I cannot say enough about her,? he beams. ?[For] somebody who's had that kind of career and who's got such a huge fan base, it would be so easy to be so jaded. Who knows what that does to a person? She is like the most grounded, funny, sweet, beautiful, and amazing woman. She was so welcoming and so down to earth. We just had the best time… It seriously felt like a family and it was so welcoming. We literally just had fun every scene. Every day was just a blast. It really was.?
Additionally, part of the fun for Mayes was shooting off season. Bundled up in winter clothes but shooting in the height of summer, he surprisingly thoroughly enjoyed the experience of working in faux winter.
?We shot in Provo, Utah,? Mayes recalls. ?I'd been there a couple times before growing up [to go] skiing there as a family in Park City… We shot this in August of this year in the height of summer, when it was literally 97 degrees every day. Fake snow. I've never dealt with that kind of thing before and it was a crazy cool to see. They got these huge blowers and they're blowing this fake, finely-ground paper that looks like snow onto the trees, covering all the brown and shrubbery and bushes and grass with it. But that was cool. Here we are wearing scarves, hats and coats in 90-something degree weather.?
Filled with a deep love for Christmas films, Mayes is excited to be a part of Lifetime?s legacy of original holiday offerings. Asked what he believes defines a true ?Christmas film?, Mayes argues that the core of the story must embrace the magic of the season.
?To me, a good Christmas movie embraces the hope and the magic of Christmas,? he claims. ?That's a special thing because it's powerful stuff to believe in something and to have that faith, hope and magic. We know that story with Santa, [but] to still embrace that keeps the youthfulness and the magic alive. So, for me, that's a huge part of it.?
Although there are some who find it difficult to go home for the holidays, Mayes feels the opposite. Similar to his character from My Christmas Inn, he also loves the opportunity to go home and spend the holidays with the people that he loves.
?I love it. I'm proud to be from Cleveland,? says Mayes. ?It's a great town with just amazing people. I'm so happy to have been raised there and for me to go home once a year, it's a special thing. I can't help but think about, when I grew up and memories of my childhood. I moved up to LA [about] a decade ago. It's pretty much me and my brothers out here, which is the coolest thing ever. We hang out and most weekends we're all together. Then, once a year we hop on a plane and spend a week or 10 days (or whatever it is) back at the house with my folks. We kind of just hole up, drink some wine and watch Home Alone. It's awesome to see my old buddies and then, in recent years, hope for snow. [laughs]?
With this in mind, Rob also believes that it?s important for everyone to have a place where they feel like they belong. Once one feels accepted and validated, he feels that it leads to a greater desire to live unselfishly and put others? needs before your own.
?I think [that knowing you belong] is just intuitive feeling and also having a sense of duty,? he reflects. ?What's cool about that is that, in terms of perspective, knowing that you belong? is a pretty selfless thing. In the case of Brian, he could have gone off and become an attorney in some big city or whatever but he chose not to. I think he made that decision based on his family being there… and realizing that like this was a community that supported him, and that he supported. He really didn't want to turn his back on that… To grow up in a place, be in that place, work in that place… That's where you were created, that's where you work, that's where you live, that's where you die: There's something really steadfastly cool about that to me. In this day and age, it doesn't really happen so much anymore, but it's that sense of duty that I think is a throwback to older times. That was the thing about Brian [I appreciated] and I had to give props to this guy.?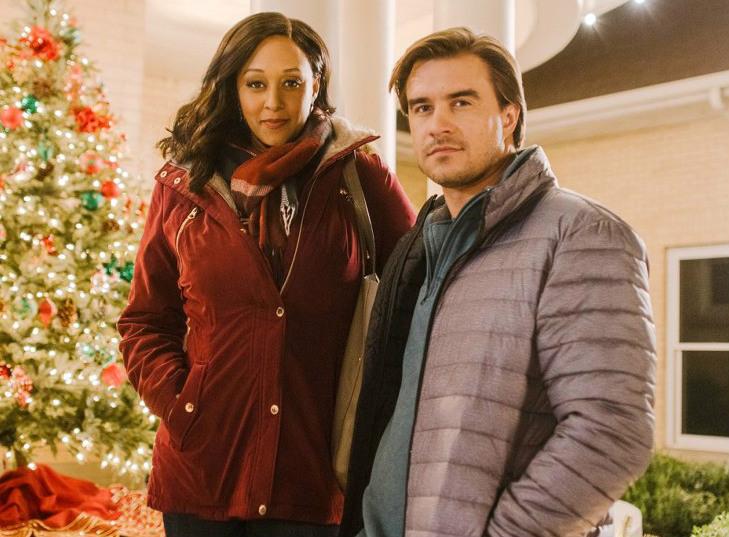 What?s more, Mayes? interests have begun to extend beyond the acting realm as he prepares for his first album as a solo artist. Having been interested in country music since his childhood, he is very excited to share his passion and voice with the world.
?I love country music. I've always loved it. Ever since I heard it the first time when I was a young kid in the car with my dad back in Cleveland and heard a song that told the story with amazing harmonies. Ever since then, that's what I wanted to do with my music. I finally decided just about a year ago to pull that trigger and booked the flight and went to Nashville… I released stuff in the past but… now I'm trying to deliver something now that I really want the world to hear.?
?It's been a crazy ride. I've reached out to some of the most iconic country songwriters of all time and, for whatever reason, they've responded [and want to] write together. I was writing the song just a couple months ago was with Bud Lee, who wrote Friends in Low Places. Another one was Wood Newton, who's a legend. We were sitting there in his writing space at legendary RCA Building. [It's been] just incredible. It's such a community. There [are] some parallels between the country music world and My Christmas Inn, like the [sense of] hope, duty and community.?
For full audio of our interview with Rob Mayes, click here.
My Christmas Inn?airs on Lifetime on November 21, 2018.