In a world where even cooking shows have been gamified, why not psychopathic murder? In Guns Akimbo, from director Jason Lei Howden, such is the world of SKIZM, a streaming underground game in which contestants advance to the next level by killing their opponent. People around the world watch this in real time.
For nerdy Miles (Daniel Radcliffe), this offers an opportunity to troll the comment section of the site, commenting on the pathetic life reflected in watching such ?sport?. But when the game?s controller Riktor (Ned Dennehy) takes offense, he and his cohort come to Miles?s apartment, drug him and bolt pistols onto both his hands. Miles is now the newest player in SKIZM and the reigning champion Nix (Samara Weaving) will be his opponent.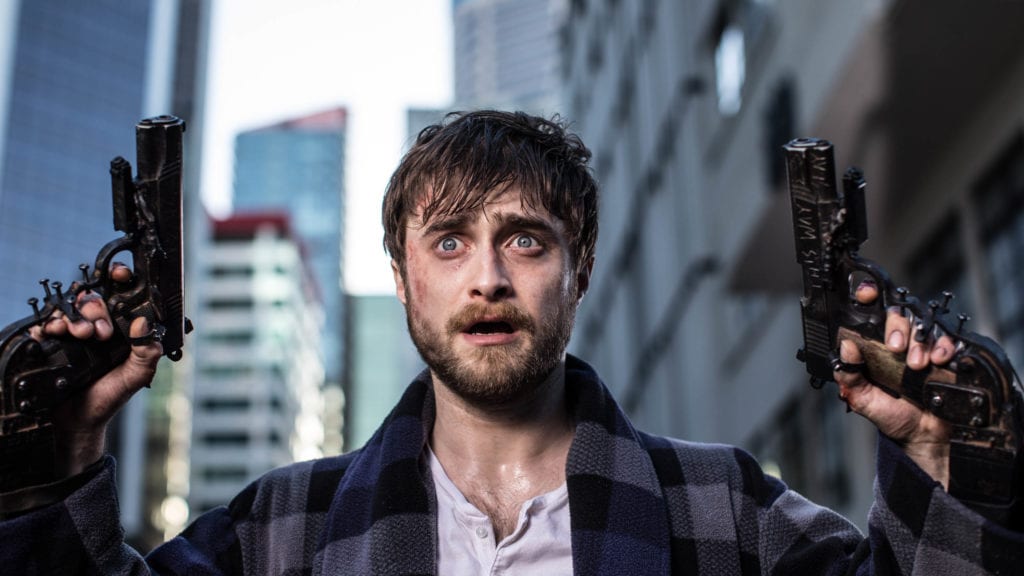 Miles is definitely over his head. First of all, consider what it?s like to try to get dressed with your hand bolted to guns. Consider the difficulty in trying to urinate. (Yes, that is kind of the slapstick this film utilizes.) Once he begins to run, he is ridiculed by the online community watching this. They can see his incompetence and know he?ll be killed off soon. But as Nix and Miles have a running battle, he manages to survive. (It should be pointed out that although she is an efficient killing machine, while chasing Miles, Nix shoots with the precision of a Star Wars stormtrooper.) To further incentivize Miles (as if surviving isn?t enough), Riktor kidnaps Miles?s ex-girlfriend (Natasha Liu Bordizzo) with whom he is trying to reconcile.
All this becomes a cross between The Truman Show, The Purge, and your favorite blood-and-gore first-person shooter video game. It is designed as a comic action movie, but it never quite achieves a level of parody of the nihilism that is represented in The Purge and video games.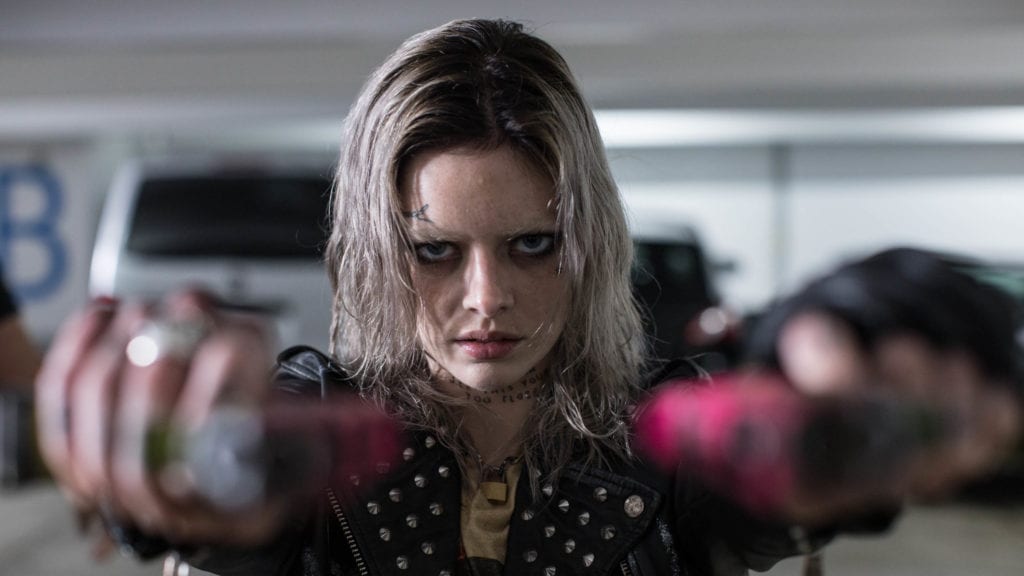 The film is not without social commentary. It does critique the current obsession with turning everything into a contest. And at times it takes issue with how we live our lives through screens. But all of that is buried beneath the constant and graphic violence. That violence never really leads anywhere?except to more violence. That means that there is no real redemption that takes place within the characters. In fact, in the end, Miles, although changed through this trial in his life, is not changed for the better. His mission at the end of the film need not be applauded. Rather he seems to have succumbed to the very nihilism that propelled SKIZM.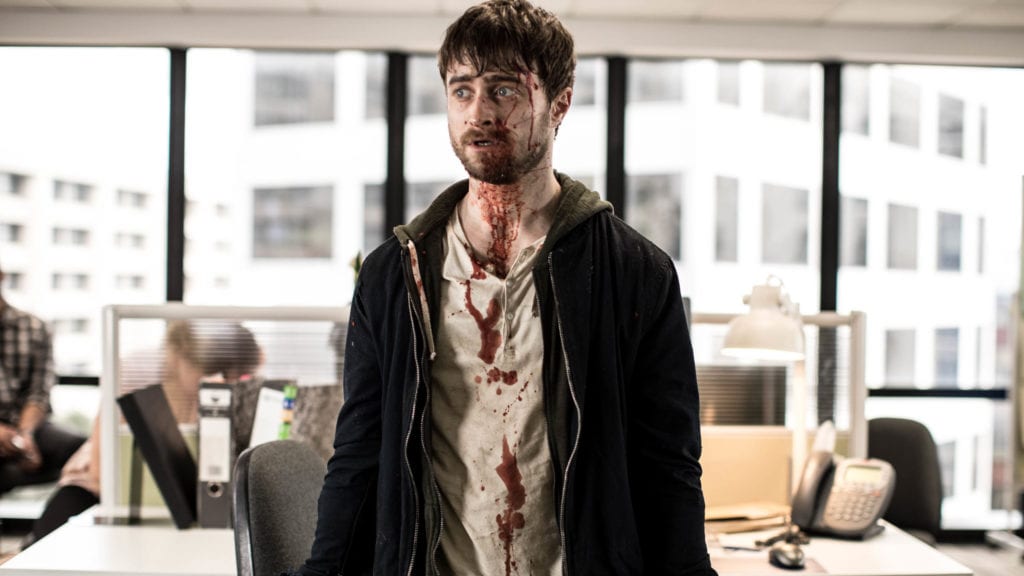 Photos courtesy of Saban Films.