When we?re in our darkest moments, we all need a hero.
But, when that hero turns out to be a squirrel, things can get? interesting.
Now available on Disney+, Flora and Ulysses tells the story of Flora (Matilda Lawyer), a 10-year-old girl with an imaginative mind whose family is slowly falling apart. With her mother (Alyson Hannigan) struggling in her writing and her father?s (Ben Schwartz) career as a comic book writer failing to launch, tension within the home has caused them to separate. As her parents inch closer to divorce, Flora is looking for something that can bring her family back together. Then, after she rescues a squirrel, Flora names him the little creature Ulysses and decides to bring him home as her pet. As they become friends, Ulysses soon begins to exhibit superpowers that help gives Flora a new sense of purpose and may change her world forever.
Directed by Lena Khan (The Tiger Hunter), Flora & Ulysses is a charming but forgettable film that shows what can happen when hope breaks into an empty vacuum. Part Alvin & the Chipmunks and part Condorman (look it up), the film is a silly and heartwarming piece that should delight children (yet doesn?t necessarily leave parents ?wanting more? when the credits roll). Thankfully, though she gives Ulysses increasing superhuman abilities, Khan never forces him to be anything other than a squirrel. While this may seem an insignificant observation, it allows the film to maintain a certain (albeit limited) sense of realism that keeps the focus on the relationships of the characters as opposed to talking animals. (Sorry kids, there are no singing rodents covering the Black-Eyed Peas in this film.)
Another thing to the film?s credit is its wonderful cast. Schwartz and Hannigan are given space to bring their charm and comedic strengths to their scenes. (Although, admittedly, they have few scenes together so the chemistry between them is hard to gauge.) In addition, as obsessive animal catcher Miller, Danny Pudi brings the frenetic energy of a John Hughes villain from the 90s. However, tying the film together is ultimately young Matilda Lawyer as the ever-optimistic Flora. Flora?s relationship with those around her literally ties the characters together for much of the film and Lawyer?s innocence and charisma are a joy to watch onscreen.
Though Flora & Ulysses shows the fun of a ?hero-in-waiting?, the true heartbeat of the film is the relationship between hope and belief. While those around her view Ulysses as a reckless (and potentially rabid) squirrel, Flora sees him as so much more. To her, he is a noble creature on the cusp of greatness. Buoyed by her belief, Ulysses continues to gain confidence and evolve into his true potential, growing from common vermin into dynamic hero.
What?s more, with each new ability that he discovers, Flora?s belief becomes contagious amongst her friends and family. This new-found hope shines a light in the darkness for those around her. Her father?s struggling career seems less important than being there for his daughter. Her mother?s ambition gives way to an appreciation of what she has now.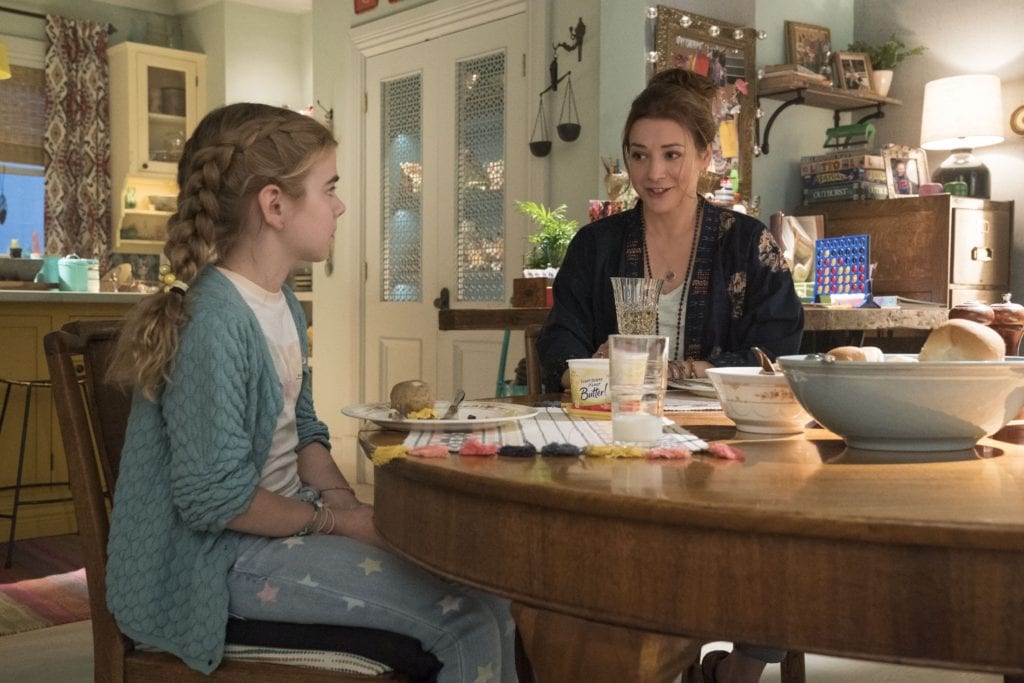 For them all, hope shifts their perspective.
Though they?re lost in their own broken ambitions and dreams, the hope they discover in the miraculous Ulysses begins to show them that anything is possible. As their worldview is changed by an injection of hope, every aspect of their lives begin to improve, from the quality of their relationships to their personal success. In this way, the film reminds families that disappointments don?t need to be the end of the story. By changing their perspectives, Flora and her family can see beyond their defeats and cling to the things that they still have together. This gives them a chance to refocus on a new future together, rather than lose themselves in the frustrations of their past.
Fun-loving and sweet, Flora & Ulysses is an adorable addition to the Disney+ line-up. Backed by energetic comedy and quality stars, the film makes for an evening of light-hearted entertainment that the whole family may enjoy.
And maybe the story of the squirrel will even shine a little light in some dark spaces.
Flora & Ulysses is now available on Disney+.