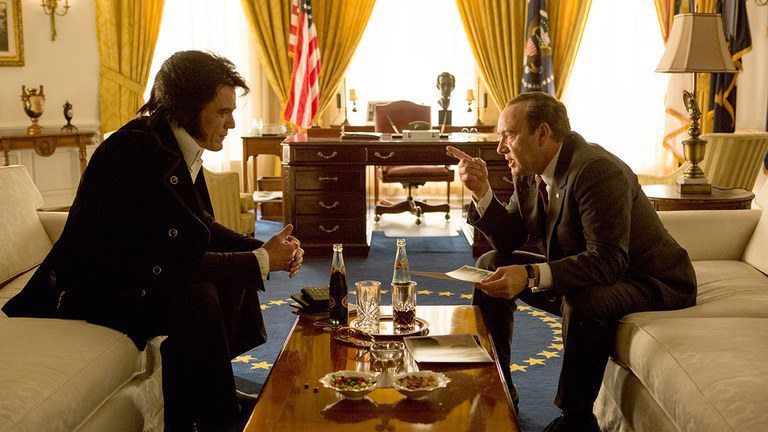 Elvis & Nixon?highlights the iconic collision of two, larger-than-life personas, as Elvis Presley (Michael Shannon) gains an audience with the thirty-seventh president of the United States, Richard Nixon (Kevin Spacey). Set in 1970, director Liza Johnson's film has that "Crazy but True" featurette attached – but it's just as much a tagline for the exploration of what went down in the White House that December morning.
While Spacey has had his share of cinematic political moments (see?House of Cards), the use of Shannon as his running mate for this one is equally genius. Of course, a young supporting cast including Colin Hanks and Alex Pettyfer doesn't hurt the production either, when aimed at a mix of gravitas and humor. It's the White House?and?Elvis-meets-Nixon, so you're going to hit both.
For fans who are seeking a brief bit of relief from the political shenanigans of this year's election,?Elvis & Nixon?may show up at just the right time.