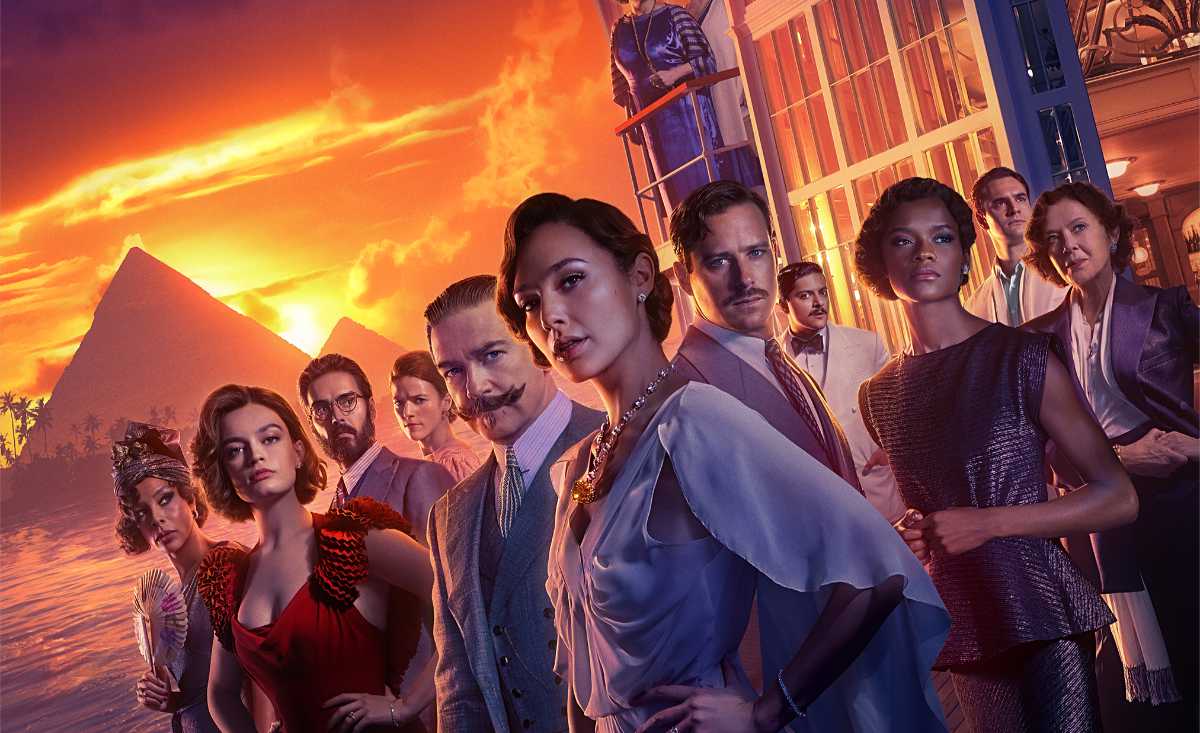 It?s fair to say that almost everyone loves a good whodunit.?
Especially over the last few years, it seems like murder mysteries have become big business once again. From?Rian Johnson's Knives Out?to Adam Sandler?s?Murder Mystery?or even reality shows like?Tiger King, people can?t seem to get enough of untangling a web of murderous intrigue. Now, with the release of?Death on the Nile, Kenneth Branagh?s second dalliance into the world of famed detective, Hercule Poirot, we are once again transported into a world of mystery with blood in the water.
Directed by Kenneth Branagh,?Death on the Nile?reintroduces the world to brilliant detective Hercule Poirot (Branagh). While on vacation in Egypt, Poirot encounters an old friend who invites him to join his family at a luxurious wedding. As the guests venture out along the banks of the Nile on a glamorous river steamer, their excursion is cut short by the unsuspecting hand of murder. Trapped on the ship with multiple suspects, Poirot is set into action as he attempts to unravel the mystery before him before the killer can strike again.
Based on the iconic novel by Agatha Christie,?Death on the Nile?is an entertaining whodunit that honours its source material yet still somehow feels current and authentic. In fact, maybe that?s the magic of Christie?s work. No matter how much time has passed, humanity has never really changed. Rightly or (frequently) wrongly, love and money still serve as the primary motivations for much of humanity and we continue to be preoccupied by our own wants and desires. Originally written in 1937, Nile still manages to resonate with its understanding of humanity and the toxicity that our passions and selfishness cause in our relationships.
After his success with Murder on the Orient Express, Branagh once again takes on an iconic tale with twists and turns and manages to make it work on the big screen. Filled with lush colours and stunning set design, Branagh clearly has a love for Christie?s work and he does everything he can to bring it to life. Bleeding reds and cleanest of whites are held in stark contrast to the golden desert surrounding them. The crisp lines of the ship itself make it feel like a prison and add to the claustrophobia of the moment. What's more, as Poirot himself, Branagh is a joy to watch, giving the detective a humanity and charm that makes him infinitely watchable. There is a certain rhythm and beat to this type of storytelling and Branagh feels like he is in his element.?
With a cast that features Annette Bening, Russell Brand, Armie Hammer, Letita Wright and many more, Nile has another star-studded crew that feels like it will be difficult to balance yet each are given their own moment to shine. Perhaps the brightest star though is Gal Gadot as ingenue, Linnet Ridgeway. As the sweet but potentially self-centred Linnet, Gadot brings a magnificence to her character that is highlighted every moment that she steps on screen.?
Of course, one of the more unexpected challenges of this particular cast lies in their offscreen controversies. Shot back in 2019, the cast initially looked like a powerhouse. However, a lot has changed since then. Given their recent issues in both their personal lives and the public eye, it remains to be seen how a film featuring Hammer, Wright and, to a lesser extent, Brand and Gadot, will be received by audiences. Through no fault of the film itself, several of its stars have simply become lightning rods for controversy for any number of issues (especially Hammer). Having said this, the film remains a delightfully fun ride and one hopes that audiences will still be able to enjoy it despite these concerns.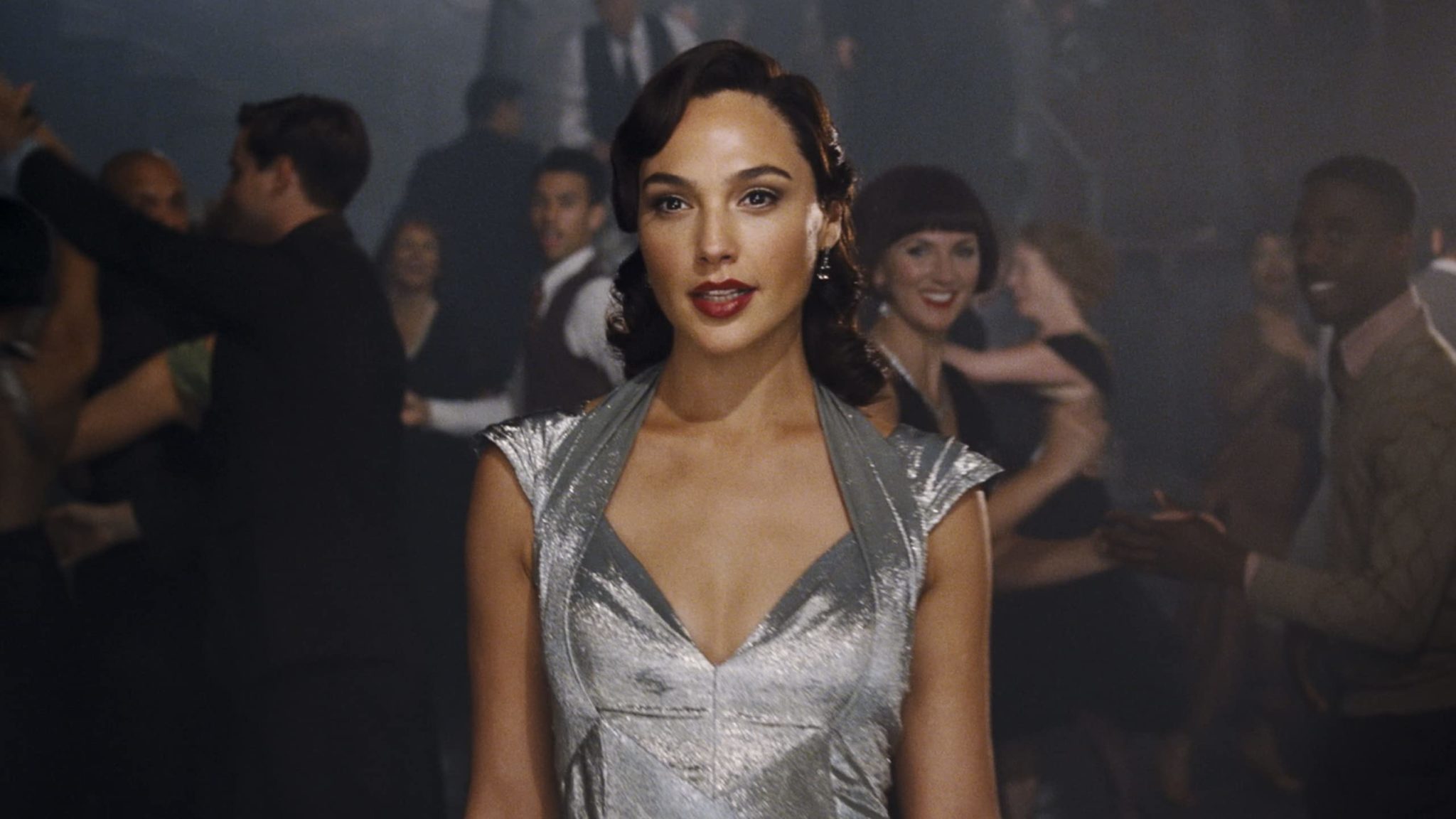 Outside of its murderous twists and turns, its interesting that Nile appears interested in exploring the nature of love. Amidst this motley crew, everyone seems to have their own understanding of what it truly means. Whether it is finding wholeness in your soulmate or leaning into sexual attraction, it seems that everyone misunderstands love in one way or another. For instance, whereas one character believes that love is something meant to be held onto with an obsessive grip, another believes that it is the very thing that makes you whole. While one person argues that love means setting them free, another suggests that love?does?keeps a long list of wrongdoings and mistrust. (In fact, they specifically mention that the famed 'love passage' in 1 Corinthians 13 'lied to us'.) Each conversation about the nature of love further exposes the brokenness of the men and women who seem to be floating aimlessly along the Nile. However, as is often the case in these particular stories, perhaps the truth comes from Poirot himself. While many of the characters bend the meaning of love to serve their own purposes, Poirot understands that love means something different entirely. Opening the film with the story of his own tragic romance, Poirot is told that love turns a person?s ?flaws into freckles?. Under this description, love becomes an act of grace that celebrates their person's strengths yet also acknowledges their imperfections and accepts them anyways. Unselfish and unconditional, it is this type of love that leaves a mark on the soul in the healthiest of ways.?
Though its been 85 years since its first publication,?Death on the Nile?seems timeless. Anchored by lively performances and expansive scenery,Branagh brings the murderous venture to life with stunning beauty. Most importantly though, with multiple twists and turns, Death on the Nile remains a bloody good time for anyone willing to make the trip.
Death on the Nile is available in theatres on Friday, February 11th, 2022.