They may be super but they're not heroes yet.
Set in Metropolis, DC League of Super-Pets tells the story of Krypto the Super-Dog (Dwayne Johnson), Superman?s fearless Kryptonian pup and his best friend since childhood. Together, they are a powerful and (almost) unstoppable crime-fighting duo, ready to stand up to the most fearsome of villains. However, when Superman (John Krasinski) and the rest of the Justice League are kidnapped by a surprising foe, Krypto must assemble a pack of newly-powered pets to save the day. As Krypto tries to whip them into shape, these rookie heroes?Ace the Hound (Kevin Hart), PB the pot-bellied pig (Vanessa Bayer), Merton the turtle (Natasha Lyonne) and Chip the Squirrel (Diego Luna)?may be powerful but can they work with their new leader?
While the live-action films tend to take themselves more seriously, DC League of Super-Pets has no such concerns. Directed by Jared Stern, Super-Pets is fueled by goofy silliness, making it an entertaining entry into the DC Universe. Somehow, Stern manages to walk the line between both honoring and satirizing the source material. For example, John Williams? iconic theme underscores Superman?s heroism, yet there?s also a subtle arrogance about him that stems from over-confidence. As such, Stern playfully mocks the Kryptonian while never causing us to lose respect for him. This type of sardonic humour flows throughout Super-Pets, engaging kids and parents alike. (In fact, there?s even some deep cut references for those who are paying attention, such as a shout out to Orwell?s dystopian Animal Farm.)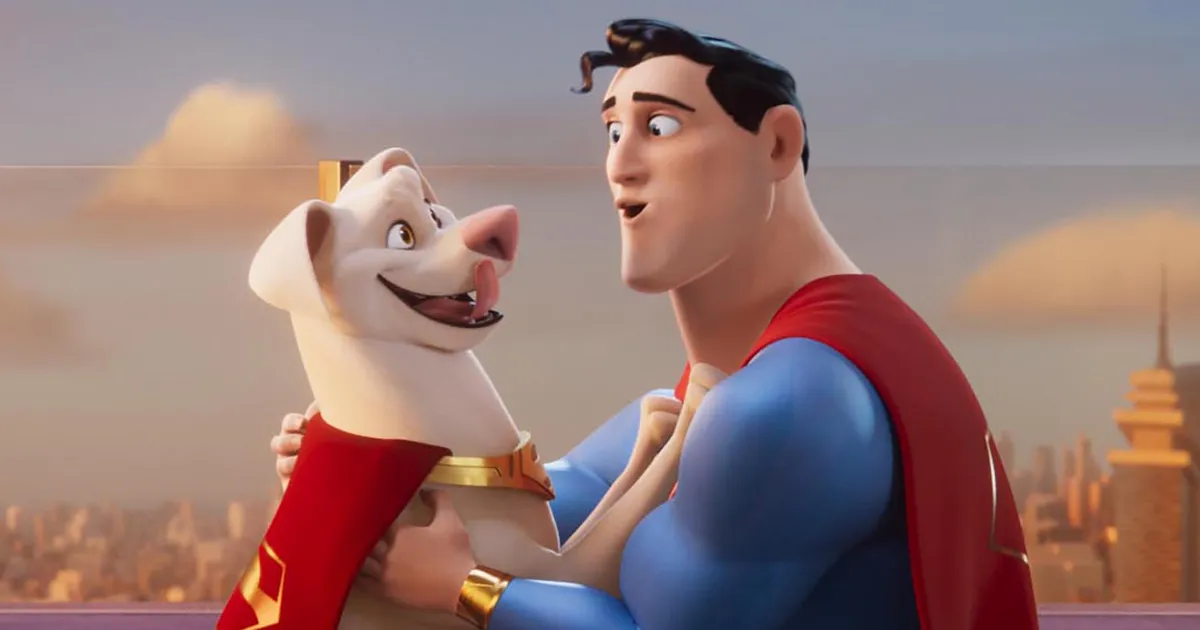 Though, what truly makes Super-Pets special is some strong work from its performers. Anchored by the real-life friendship of Hart and Johnson, Super-Pets features some delightfully over-the-top performances from its cast. Diego Luna, Vanessa Bayer, Daveed Diggs, Olivia Wilde, Jameela Jamil, Ben Schwartz and a joyfully pompous John Krasinski are all more than game for the film?s fast and frenetic tone yet still manage to bring emotion to their characters. (Also, I did not realize that I needed a Keanu Reeves-led Batman film until today. Make that happen WB.)
Though, amidst the all-star cast, the true stand-out remains its villain. Voiced by Kate McKinnon, Lulu the guinea pig (Don?t call her a hamster!) is an absolute delight as the sinister, all-powerful ?beast?. With her team of monstrous guinea pigs behind her, Lulu yearns for world domination with maniacal aplomb. McKinnon has always been at her absolute best when she is allowed to go completely over the top and this works particularly well for the fiendish Lulu.
Beneath the super action, Super-Pets is really a film about trusting others. Having been best friends since childhood, Superman and Krypto have an incredible relationship. They are always there for one another, willing to sacrifice themselves for each other whenever called upon. However, as Supers begins to settle down with Lois lane, Krypto becomes jealous. If Lois moves in, he fears that it will drive a wedge between the super buddies. Believing that he?ll be pushed aside, Krypto struggles to believe that his relationship with Superman is strong enough to survive this perceived interloper.
In the same way, Krypto also seems to struggle to trust the abilities of his new super team. As each one of them grows in their powers, he sees the potential that they have yet, when push comes to shove, he still wants to do things himself. He believes that the responsibility to save humanity (and pets) lies with him and he refuses to put them in harm?s way. While some may think this is noble, it very much stems from his own sense of pride. For Krypto, heroism and arrogance are blended together in a complex mixture that taints his ability to lead. However, as he begins to humble himself and trust in the abilities of others, so too does he begin to understand what it takes to truly be a friend, both to Superman and his fellow Super-Pets.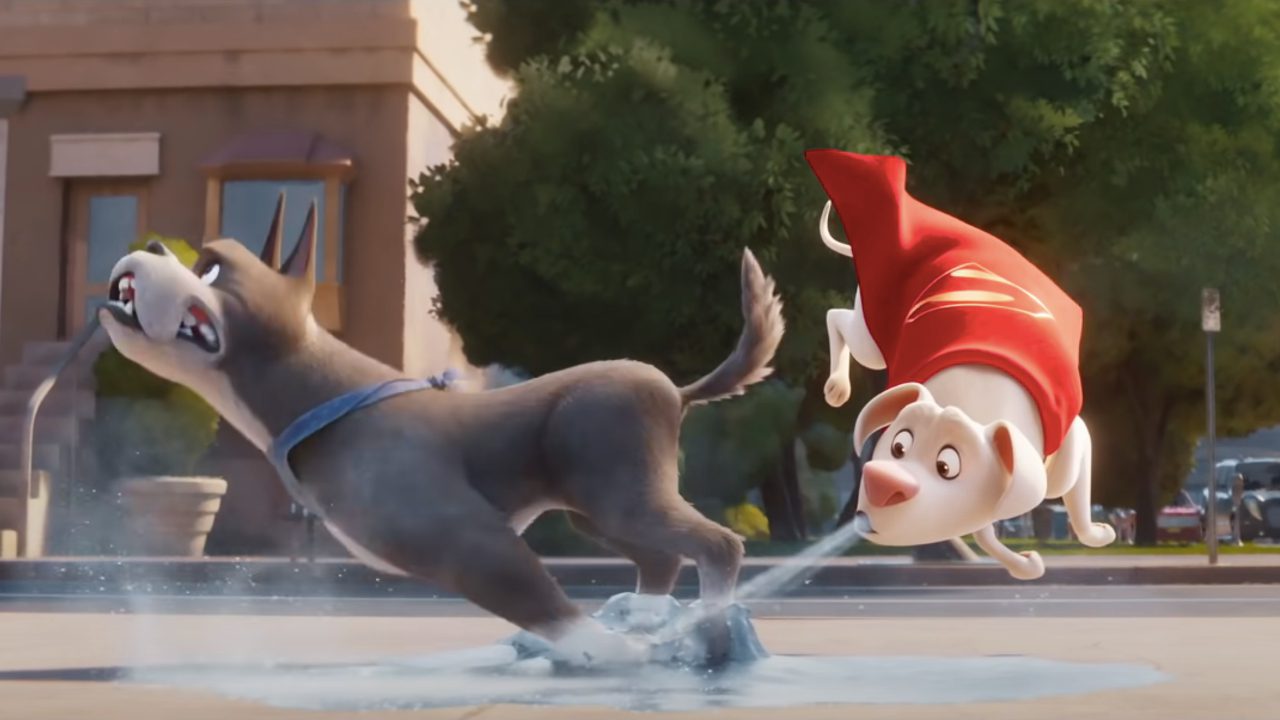 Although DC League of Super-Pets exists outside of the cinematic canon, one almost wishes they?d connect in some way. There?s an infectious joy within the film that manages to bring these characters to life in an entirely new way.
DC League of Super-Pets is available in theatres on Friday, July 29th, 2022