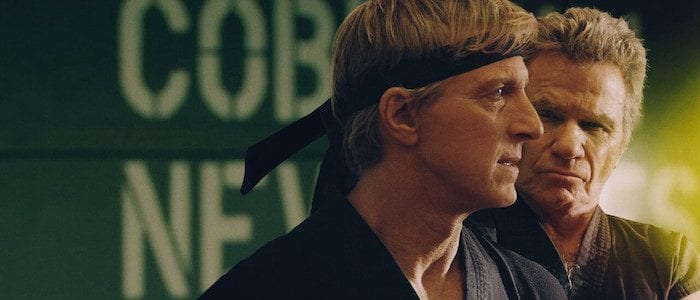 It?s not always easy to bring the past back to life.
For years now, we?ve seen films and series attempt to reboot or extend once-successful franchises with varying degrees of success. In a trend that never seems to go away, the hope continues to be that by latching onto what worked in the past, a refresh of the material will be welcomed back by old audiences while capturing new viewers. More often than not, with the passage of time, the magic is usually gone. Still, once in a while, a series manages to breathe new life into a dead franchise and create something new (or even better) than the original.
This year, that series is Cobra Kai.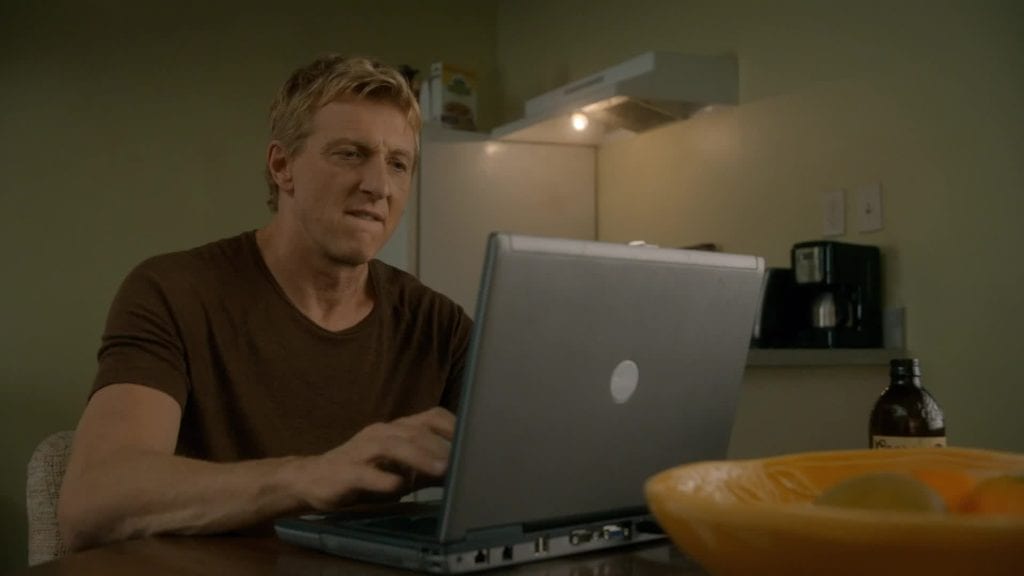 For those who haven?t yet heard, Cobra Kai is a sequel series to 80s classic The Karate Kid. Set thirty-four years after events of the infamous 1984 All Valley Karate Tournament, Cobra Kai shows that the lives of the two former karate finalists have taken very different paths. Whereas tournament champ Daniel LaRusso (Ralph Macchio) has become a successful car salesman, his defeated opponent Johnny Lawrence (William Zabka) struggles to make it through the day. Estranged from his son and working dead-end jobs, Johnny decides to find redemption by re-opening the Cobra Kai dojo of his youth and training a new generation of students. However, the rebirth of the controversial dojo reignites Johnny?s rivalry with LaRusso as their competing ideologies and methods unwittingly wreak havoc on the neighbourhood.
Once the property of YouTube Red, Season 3 sees the show moved permanently over to Netflix and, thankfully, the series feels as fresh and fun as its initial run. Although some side plots seem to distract from the overall storyline, the series manages to tie everything together in the end. Less about karate than it is about the brokenness of everyday people, Cobra Kai continues to be a generally slow burn of character development that climaxes with an epic finale. (Word to the wise, even though the last episode delivers what it promises, it definitely feels like a mid-season finale with a story arc built to reach its epic conclusion next year.) Well-written and energetic, Cobra Kai continues to care about its characters in ways that augment the action, as opposed to the other way around.
With the release of Season Three on Friday, the series picks up soon after the brutal high school brawl that hospitalized Miguel (Xolo Mariduena). With school starting up again, the Board has implemented a zero-tolerance policy towards violence of any kind (yet they don?t have any new security guards?). However, despite the school?s emphasis on peaceful reconciliation, tensions between Cobra Kai and Miyagi-Do continue to boil under the surface. As Johnny grapples with his role in Miguel?s tragedy, Daniel takes a trip to Japan in an effort to strike a deal that may save the sagging profits of the dealership.
While the series unapologetically leans heavily into nostalgia, it doesn?t necessarily feel slavish to it. In many ways, Cobra Kai simply feels like checking in on old friends from long ago while admitting that their lives had continued on since we last saw them. Whereas some reboots get lost trying to recreate the past, this is a series about people that can?t seem to move on from it. Once the king of Cobra Kai in his youth, Johnny Lawrence continues to try and rebuild (and pass on) the legacy of the one seemingly stable influence he had in his youth. Despite its toxic teachings of the time, Johnny still believes there?s something to be learned from the mantra of Cobra Kai.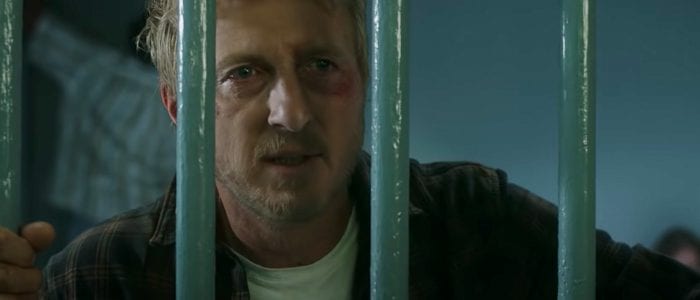 Admittedly, it?s still somewhat funny how much this particular city relies on karate to settle their differences but the series continues to acknowledge this with a wink. (?I don?t understand why karate is so important to this city,? one city counsellor remarks.) Even so, for Daniel and Johnny, karate symbolizes much more than punches and kicks. To these men, karate represents discipline, self-confidence and a way to find family and acceptance. Both men once viewed their sensei?s as father figures (with varying successes) and, in turn, they want to pass on that opportunity to the next generation.
The heart of Cobra Kai keeps the series meaningful, especially through the character of Johnny, who continues to be the show?s soul. With his outdated views of the world and desire to remain ?badass?, Johnny wants to recreate the toxic atmosphere of Cobra Kai not out of a sense of nostalgia but more likely because it?s the only thing that he knows. Despite his wealthy upbringing, Lawrence?s growth remains stunted by the endless parade of noxious voices that fed him throughout his youth. From his cruel stepfather to his psychotic and violent sensei John Kreese (Martin Kove), his young life was marred by toxic male voices that have warped his worldviews. Even so, while Johnny may be broken, there?s a desire to be a better man within him. With every step towards redemption, Johnny finds that his greatest battle remains within himself as he struggles to overcome the pain of his past that have led to his own flawed ideas about life (and himself). Though arguably the series? greatest villain, Johnny Lawrence yearns for a fresh start.
In fact, in the world of Cobra Kai, everyone is redeemable. (Well, mostly.)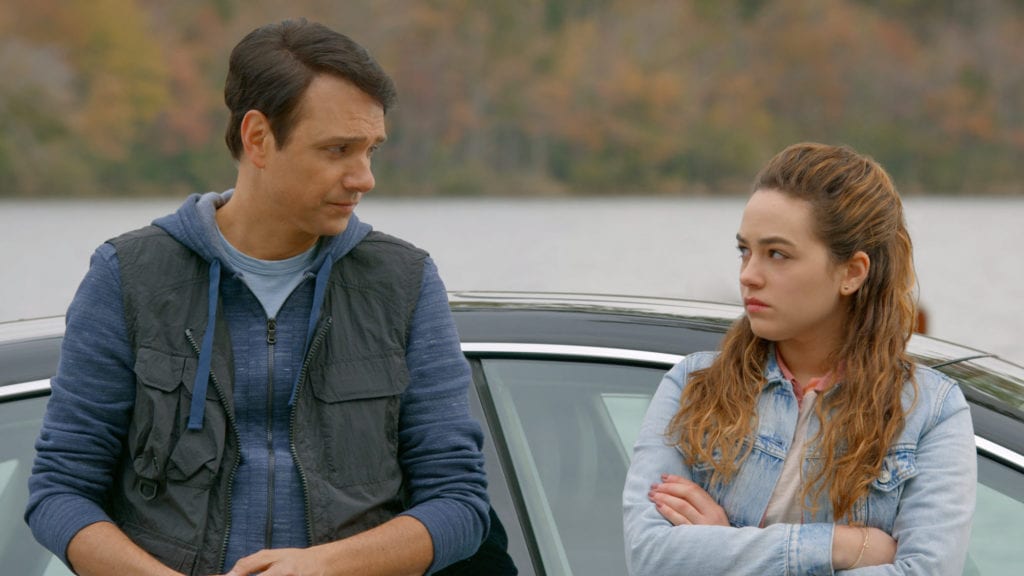 Whereas the original films leaned heavily on tropes of ?hero vs. villain?, the series fleshes out (most of) its characters with complexity. From the impetuous Miguel to the battle-hardened Hawk (or is it Eli?), Cobra Kai paints each of its characters with a brushstroke of grace that shows their humanity yet gives the even darkest of villains a glimmer of hope. (In fact, Season 3 even lets the villainous Kreese have his journey fleshed out in order to bring some nuance and empathy towards the character.) In other words, this is a series that recognizes that everyone?s story features a mixture of wins and losses while acknowledging the positive and negative voices of those that helped form who we are today.
Even after all this time, Cobra Kai is a franchise that?s still alive and kicking. By bringing the ?Miyagi-verse? back to life, Zabka and Macchio have created a truly refreshing sequel series that reveals what happens when our present struggles to reconcile with our past. Furthermore, as long as they continue to develop characters and stories that feel honest, there?s no question that Cobra Kai still has a lot of fight left in it.
Cobra Kai is available on Netflix with Season 3 released on January 1st, 2021.