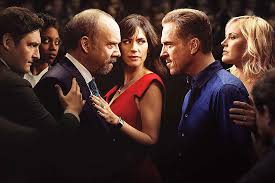 United States Attorney Chuck Rhoades (Paul Giamatti) went after hyper-rich guy Bobby Axelrod (Damien Lewis) in the first season of Showtime's Billions, providing audiences the opportunity to watch two character actors of some note tee off on each other. But as we've seen more than a few times, the hyper rich have a tendency to get off with more than their fair share of crimes in the United States, and the premise seemed destined to flame out. Now, still snarling at each other in the third season, Billions attempts to show it's more than just it's titans smashing into each other.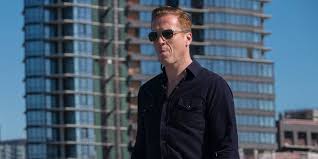 Written by Brian Koppelman and David Levien (the minds behind Rounders, Ocean's Thirteen, and The Illusionist), the show continues to ratchet up the tension between the two principals and a spiderweb of financial decisions and consequences, often involving Rhoades' wife and Axelrod's employee, Wendy (Maggie Siff) or Rhoades' father, Charles (Jeffrey DeMunn). Two even more interesting actors (and roles) emerge in the development of Wags (David Costable, Suits), Axelrod's righthand man in business at Axe Capital, and Taylor Amber Mason (Asia Kate Dillon, a non-binary actor in a non-binary role).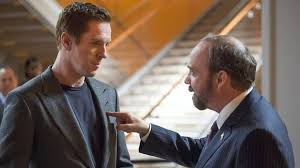 Special features include Billions Decoded and Axe's Penthouse Tour.