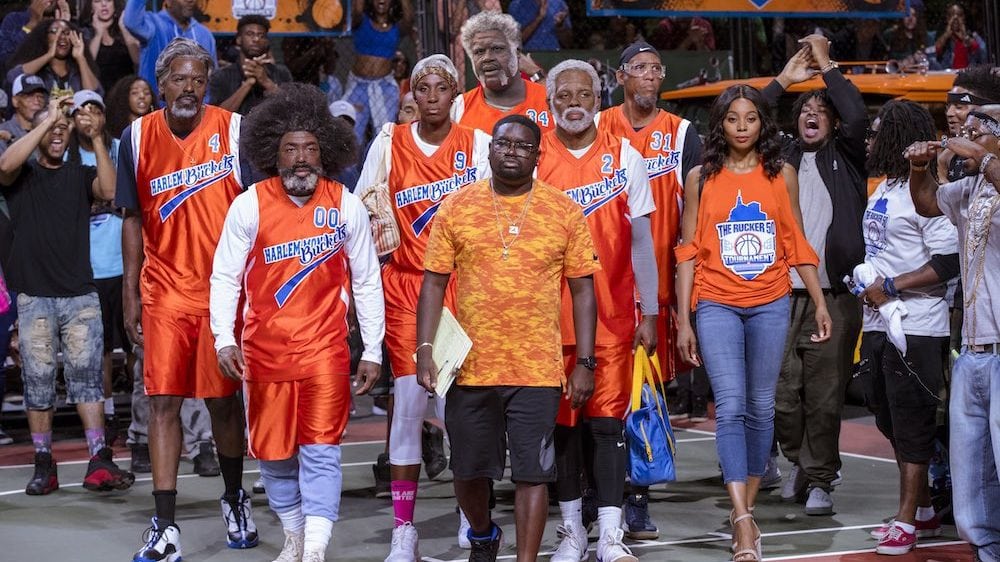 Fleshing out his Pepsi Max commercial role as Uncle Drew, Kyrie Irving hit the bigtime filming a sports comedy based on a commercial character, just months before he would lose his first season as the Boston Celtics point guard. Directed by Charles Stone (Drumline, Mr. 3000,?the Budweiser Whassup? campaign), the film attempts to hoot and hoop it up with the help of several NBA luminaries past and present.
The main story involves Uncle Drew finding his way back to Rucker Park thanks to a recruitment pitch by Dax (Lil Rey Howery,?The Carmichael Show, Get Out, Rel) who wants his revenge on Mookie (Nick Kroll,?The League, Operation Finale), a rival coach. Uncle Drew still has game, and he agrees to help Dax if they can recruit his old team, the one that never had its Harlem nights. Starting with Preacher (Chris Webber), the old/new leaders recruit Lights (Reggie Miller), Big Fella (Shaq O'Neal), Boots (Nate Robinson), and gets Betty Lou (Lisa Leslie) as a bonus. J.B. Smoove and Mike Epps add more humor; Aaron Gordon adds basketball – as well as cameos by former players Chris Mullins, Bill Walton, David Robinson, Rick Barry, George Gervin, Jerry West, Dikembe Mutumbo, UK's John Calipari, and SLAM's Scoop Jackson. (I'm sure I missed a few.)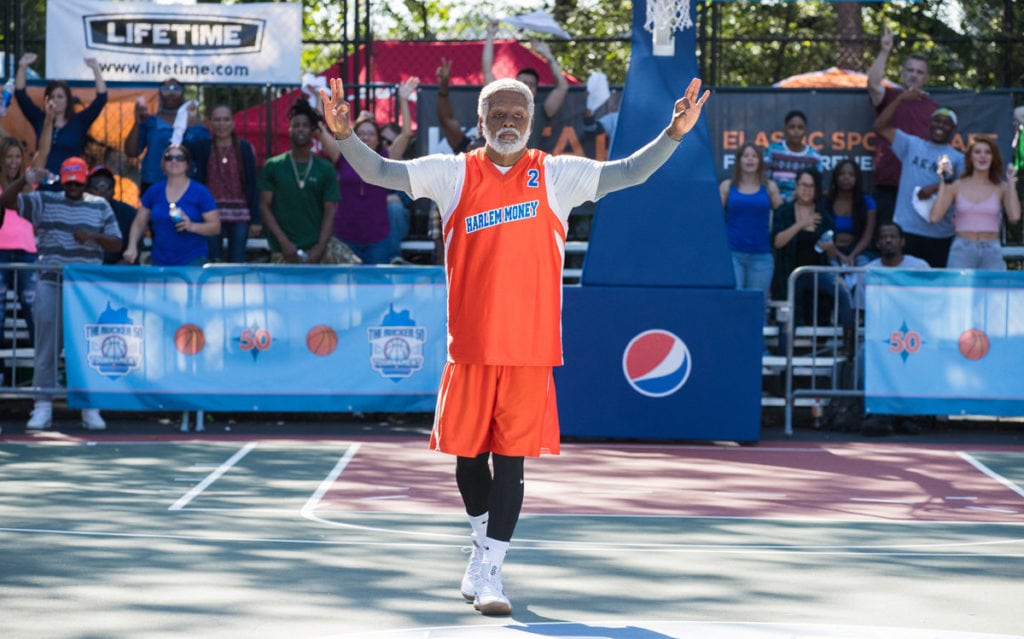 If you're a basketball fan, I'm not sure there needs to be any plot. It's funny enough to watch some of the legends of the sport run up and down the court with even more travelling than they experimented with when they played for real. Add in the idea that some old folks could show the kids up, and there's plenty of comedic material here. But it's got the right leadership – and enough on screen talent to pass as a sports comedy, even if it's a longer version of a commercial for Pepsi or Nike or … something!
Special features on the Blu-ray combo pack include a "Dear Drew" animated short, the "Youngbloods of Comedy" featurette, "Bucket Seats & Boom Boom Rooms: Uncle Drew's Van" featurette, "Who is Uncle Drew?", "The Making of a Basketball Icon" featurette, deleted scenes, and commentary by Stone.?