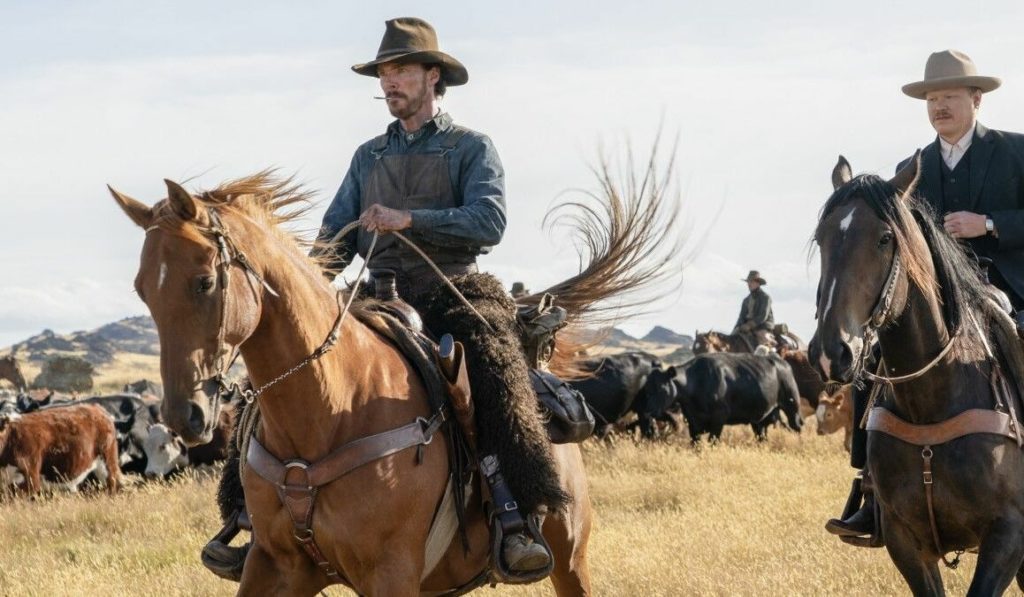 In Jane Campion's THE POWER OF THE DOG, Benedict Cumberbatch plays gruff cowboy, Phil Burbank. After his brother returns with a new wife and son, Phil does his best to put on a show of toxic masculinity and dominance, even as his conflicted soul suffers underneath. This week, Seeing & Believing's Kevin McLenithan and author Wade Bearden stop by to talk about hiding behind the image and showing our dark side.
(Note: This episode was recorded as part of our 'Best Movie Moments of 2021' and re-edited as a standalone. You can watch our Top Movie Moments episode here.)
You can watch the episode on YouTube and stream on podomatic, Alexa (via Stitcher), Spotify, iHeart Radio or Amazon Podcasts! Or, you can downoad the ep on Apple Podcasts!
Want to continue to conversation at home? ?Click the link below to download ?Fishing for More? ? some small group questions for you to bring to those in your area.