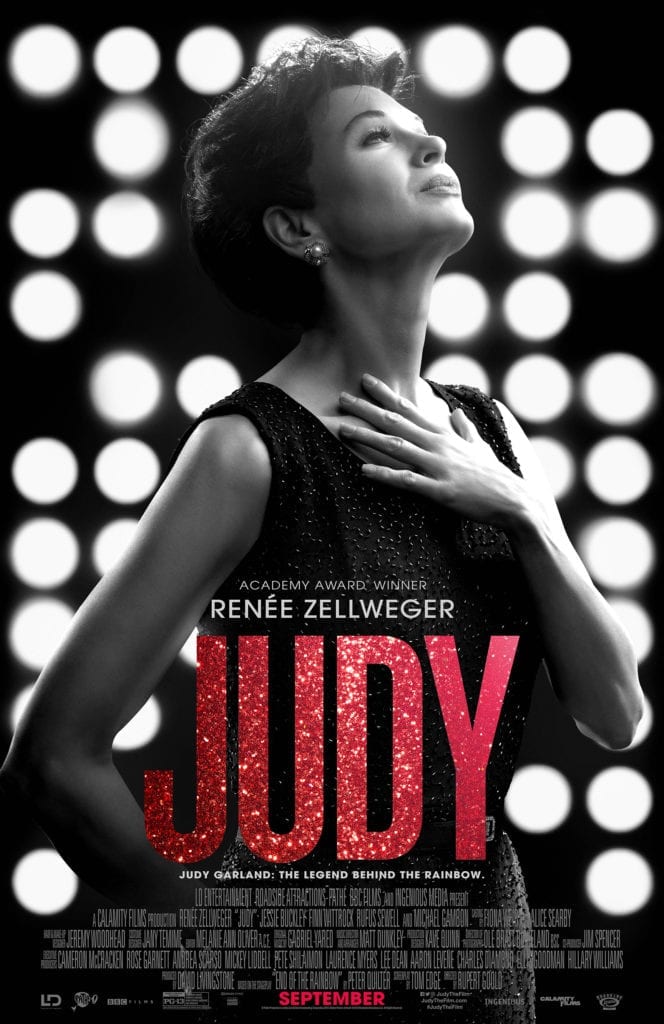 In the new biopic, JUDY, we get us a glimpse into the world of screen icon Judy Garland near the end of her life. Struggling with addiction and financial stability, Garland is having difficulty keeping things together for her family. Finally, when her children are taken away from her, she decides to accept an invitation to perform sold out shows in London in order to rebuild her fading legacy. This week on the show, ScreenFish?rs Shelley McVea and Judith McCartney join us to speak about gender politics in Hollywood, fan expectations on celebrities and whether or not Garland is a tragic figure.
You can also stream the episode above on podomatic, Alexa (via Stitcher), Spotify or Soundcloud! Or, you can download the ep on Apple Podcasts or Google Play!
Want to continue to conversation at home? Click the link below to download ?Fishing for More? ? some small group questions for you to bring to those in your area.