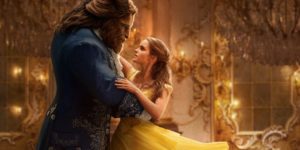 This week, Steve welcomes ScreenFish newbie Derek Wong to delve into the tale as old as time when they chat about Disney's remake of BEAUTY AND THE BEAST. Can the 2017 version live up to the legacy of the original? What does it mean to be timeless?Has true beauty changed? All this and more, only on ScreenFish.
Want to continue to conversation at home? ?Click the link below to download ?Fishing for More? ? some small group questions for you to bring to those in your area.
A special thanks to Derek for coming on the show!