Dennis Quaid knows what makes a great story.
With films ranging from the dramatic (Far From Home, Traffic) to the lighthearted and fun (Innerspace, G.I. Joe: The Rise of Cobra) and a career that spans over five decades, Quaid?s repertoire has always been diverse. However, more recently, he has been drawn to more inspirational stories. For Quaid, these types of films not only tell great stories but he also hopes that they will encourage people at a time when things are darkest.
?[Inspirational films] make great stories,? he contends. ?There's enough sad stories to go around this world, just turn on the news. People go to the movies to feel things. They go there to forget about the bad stuff that's in their lives and their worlds and imagine kind of a pure world. but they go there to feel things and to relate a human experience. [These inspirational stories are] the best of a human experience. Hope.?
With his latest project, Netflix?s Blue Miracle, Quaid returns to this style of inspirational filmmaking. Filled with drama and an inspirational message, Quaid was drawn to the film because of the experience that he had when he first read the script.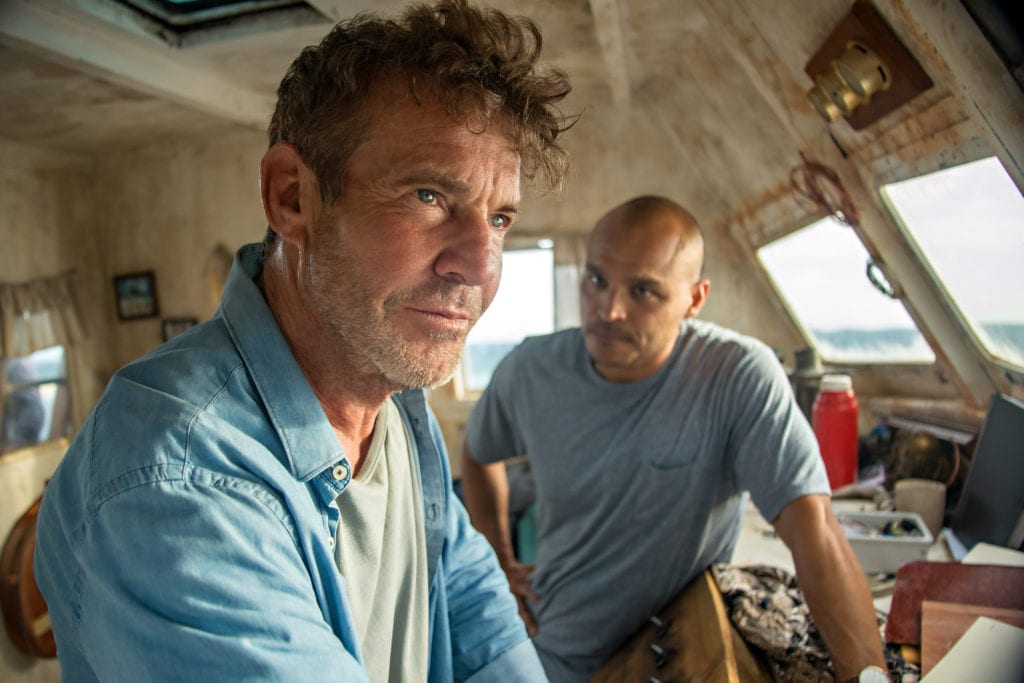 ?Well, it was the story itself,? he begins. ?When I read a script, it's the only time that I have a first-time experience of the movie like an audience member. And that's what I judge it on. Is this a movie that I would like to see and experience? And, that was a no brainer with us because it's such an incredible story.?
Directed by Julio Quintana, Blue Miracle tells the amazing true story of Casa Hogar, a Mexican orphanage that works with young boys on the street. With bills piling up and creditors demanding payment, Casa Hogar?s director Oman (Jimmy Gonzalez) desperately searches for answers to their financial problems. In a last ditch effort, they reluctantly team with a burnt-out deep sea fisherman Wade Malloy (Quaid) in the famed Bisbee?s Black & Blue fishing tournament in an effort to bring home the big financial prize.
Since Blue Miracle is a true story, it provided Quaid the opportunity to give voice to an actual person onscreen. After speaking with the real Malloy and those that knew him, he believes that the man was deeply affected by the experience.
?There is a real guy,? Quaid recalls. ?I did meet him at the time but I felt like I didn't have to. For one thing, we didn't shoot in Cabo. We shot in the Dominican Republic because they had a tank there. I talked to a lot of people who knew him and his relationship to the orphanage and all that. It was very murky, especially at the beginning of his motivations and everything that evolved over the time that they spent together. I think the orphans learned a lot of things from him and him from the orphans. I think he gained humility in doing this accomplishment that was impossible.?
Having made such films as The Rookie, Soul Surfer and the upcoming American Underdog, Miracle is another example of a great sports film in Quaid?s repertoire. When he considers what it is about the world of sports that provides such great drama, Quaid states that there is an inherent struggle to sports that?s worth exploring.
?Drama is an inherent part of sports, especially in a live situation because you don't know the outcome of everything,? he points out. ?There's a struggle. Sport is always a constant struggle. The same people don't win each week and you really have to put a lot into it to achieve. It's always open to an injury and it's over (or, at least, set back). So, there's a lot of great stories in sport: comebacks, achievements, overcoming adversity.?
As Malloy, Quaid plays a character that is at first obsessed with winning the tournament and reclaiming his former glory. However, as the film progresses, Malloy also has the opportunity to grow as well.
?Winning is the thing that means the most to him,? reflects Quaid. ?I think his values are misplaced at the beginning of the film because he won the first time. He won this tournament legitimately and he cheated on the second time. I think his values are misplaced and with this relationship that he has with the kids, he changes. I think he learned a couple of things.?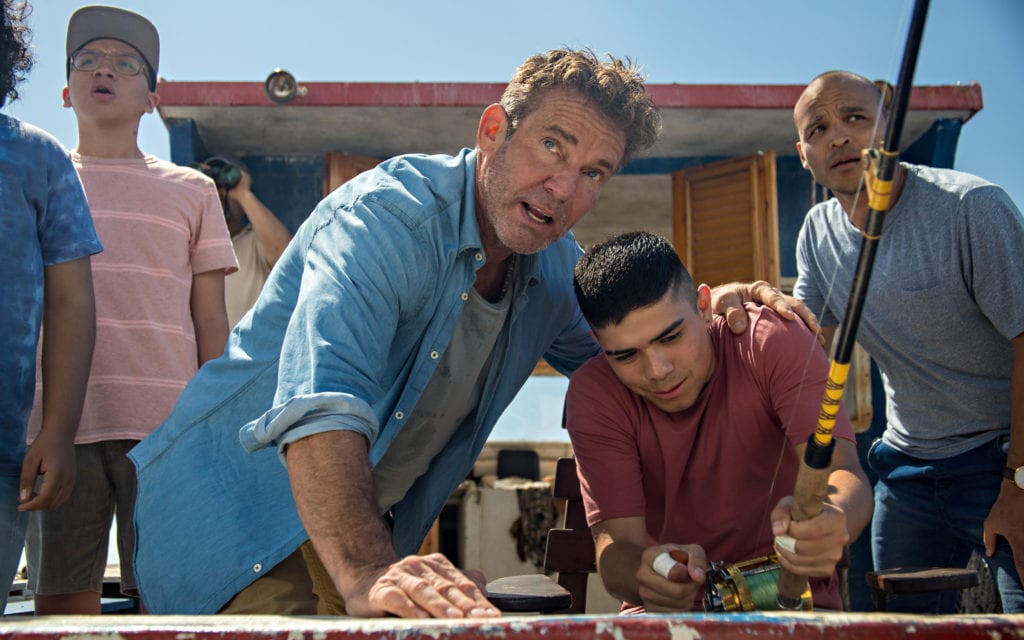 With this in mind, when asked what he believes it means to be truly great, he also argues that real success stems from one?s desire to do something without the adulation.
Says Quaid, ?Greatness? I would say, ?what makes somebody a success??. That's when somebody does something they really enjoy. While they're doing it, it's not about the adulation. It's not about the awards. It's not really even about the money. It's about how much they enjoy doing it and what they get out of it. That's the purity and you can only feel that when you're actually doing it.?
Though the film has an inspirational bent, Quaid ultimately hopes that Blue Miracle simply entertains the viewer and gives them an emotional boost.
?I hope [viewers] are entertained,? he answers. The message itself, it'll show itself, but it's a piece of entertainment as well as a true story. I just want people to enjoy themselves for a few hours.?
Blue Miracle is available on Netflix now.
To see our conversation with Dennis Quaid, click here.