In Zeros and Ones, a movie about a terrorist plot that the audience never quite catches up to, Ethan Hawke plays JJ, a soldier trying to stop said plot, and Justin, JJ's twin brother who seems to be behind the plot. But in Abel Ferrara's film, which he wrote and directed, the mood is more important than the details, and the journey is definitely supposed to be more important than the outcome.
Through a darkened, unsteady lens, the audience watches JJ explore Rome, visit a nearly deserted Vatican, and experience life in the midst of a pandemic (although COVID is not named). But the exploration of the terrorist plot isn't linear. Somehow, JJ ends up with prostitutes who get … involved, and then he's forced to have sex with a woman while held at gunpoint. (Do these things really happen? It seems like Ferrara is just aimed at ridiculous smuttiness.)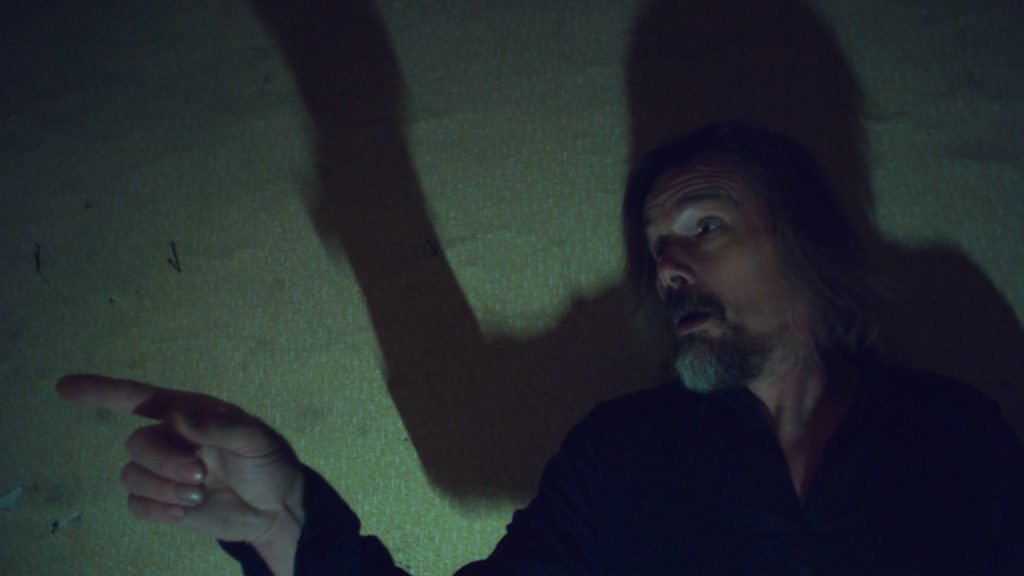 While I'll openly admit that I'm not sure either where we went or where we ended up, it's helpful to know that this is the first film where a star recorded a message to the audience before and after, admitting it's confusing, praising the director, and genuinely seeming to ask the audience to like the film. I like Hawke's films mostly, but not this one. Honestly, I'm still not sure what to think of it, other than to realize it was made with a blurring of reality in the middle of a pandemic.
Maybe it's supposed to be funny, or insightful. Maybe that's why JJ uses hand sanitizer but gets exposed to STDs. Maybe it's not supposed to make any sense at all. But the end result seems more art house than entertaining, more private insider joke than an invitation to go along for a ride.
Either way, seeing two Hawkes on screen doesn't mean it's twice as good.
Zeros and Ones is now available on VOD.