Rihanna was right. Sometimes, you really do find love in a hopeless place.
Directed by Melissa Lesh and Trevor Beck Frost, Wildcat follows Harry Turner, a young veteran battling PTSD who retreats into the heart of the Amazon, looking for a fresh start. It's here that he meets Samantha Zwicker, a young woman who runs a wildlife rehabilitation center. As the two begin a relationship, they also partner together to rescue orphaned animals and release them back into the wild. Things begin to change for Harry though when he takes responsibility for a baby ocelot, who they name Keanu. Through their connection with him, both Harry and Samantha unexpectedly begin to find the strength to find hope for their own journeys as well.
Visually, Wildcat is unique insofar as the cinematography is often first person from the perspective of its subjects. Due to the fact that rules were in place regarding proper interaction with the animals, Lesh and Frost were forced to hand over the camera to Harry and Samantha for much of the shoot. As a result, a great level of trust had to be built up between filmmakers and film subjects in order to create the best possible story without sacrificing the authenticity. Although this could have been a disaster, Harry and Samantha do an excellent job of providing quality footage to Lesh and Frost, allowing them to piece together a story that resonates emotionally with the viewer.
However, the heart of the film remains the always adorable Keanu. As the camera follows his journey to adulthood, one cannot help but fall in love with the little beast. Whether it's learning to hunt or walking with Harry, Keanu steals the film with his youthful innocence. But the viewer's love for the little cat stems out of more than just his cute factor. Because much of the footage is filmed by Harry and Samantha, Wildcat has a personal feel. Essentially, we get to view him through their eyes and their love for him is passed on to the viewer.
Even so, despite its adorable subject, the true power of Wildcat remains its emphasis on the soul of its subjects. Commiting themselves to beasts who are injured and alone, Harry and Samantha find that they are not unlike the animals under their care. Just like Keanu and the rest, they too have to learn how to live again in the face of their own pain. Struggling to deal with their own traumas, both Harry and Samantha have retreated to the anonymity of the jungle, searching for hope and a fresh start. Grappling with their histories of abuse and PTSD, both of them funnel their inner suffering into a passion for the animal kingdom. (In fact, in some ways, the film's title Wildcat refers as much to their battle within themselves as it does their beloved ocelots.)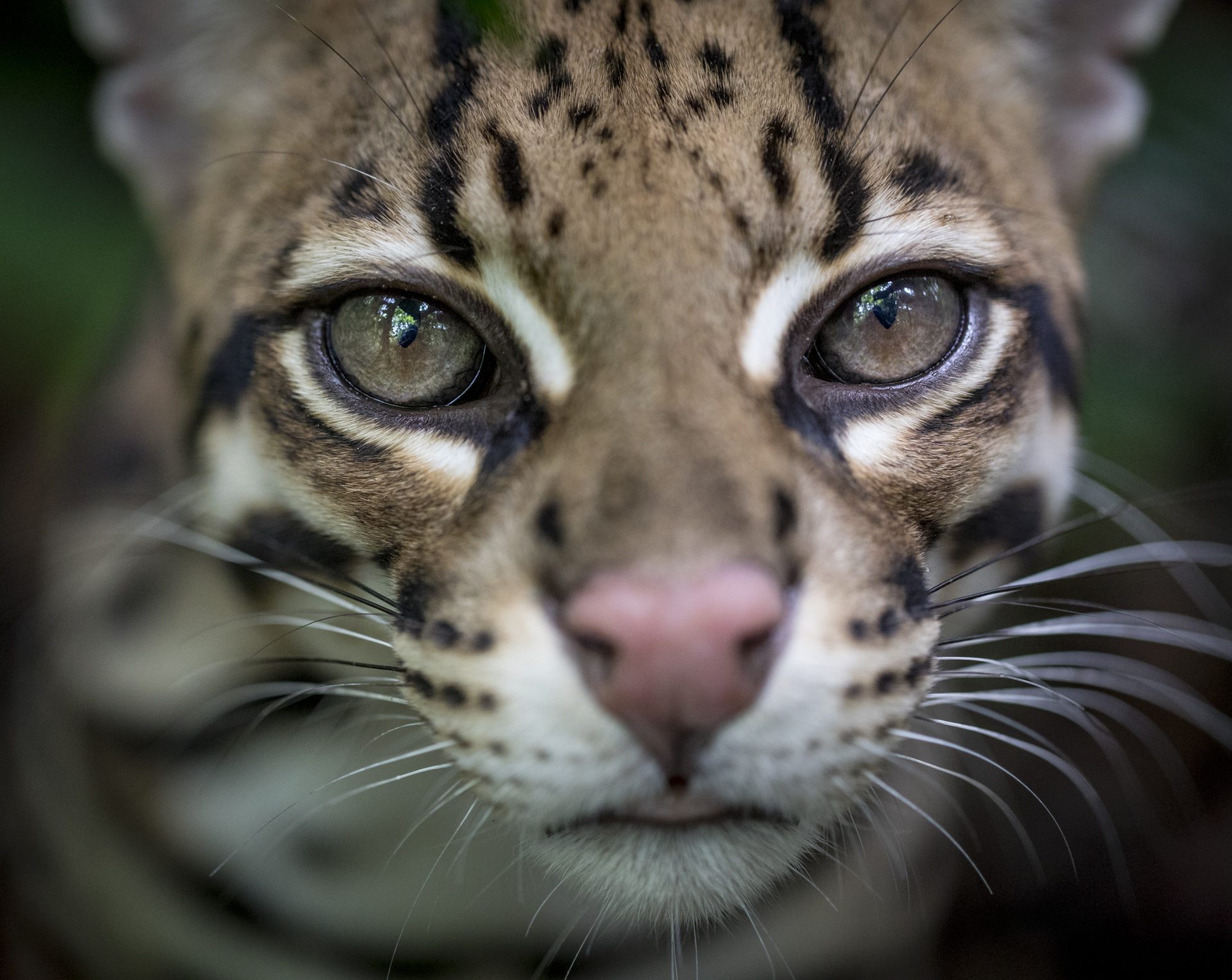 As such, Wildcat does an incredible job of acknowledging the healing power of man's connection with nature. Although it may begin as a pouring out of themselves, so too do they also find themselves poured back into by the animals they care for. The longer that they invest themselves Into their furry friends, Samantha and Harry begin to heal from their own personal journeys. With this spark of hope, there's a certain beauty about the film. Wildcat understands that, when purpose and grace breaks in, there find courage to continue on their journey.
Because, although they may have started out in a hopeless place, love changes the horizon.
Wildcat is available in theatres on Wednesday, December 21st, 2022 and streams on Amazon Prime on December 30th, 2022.