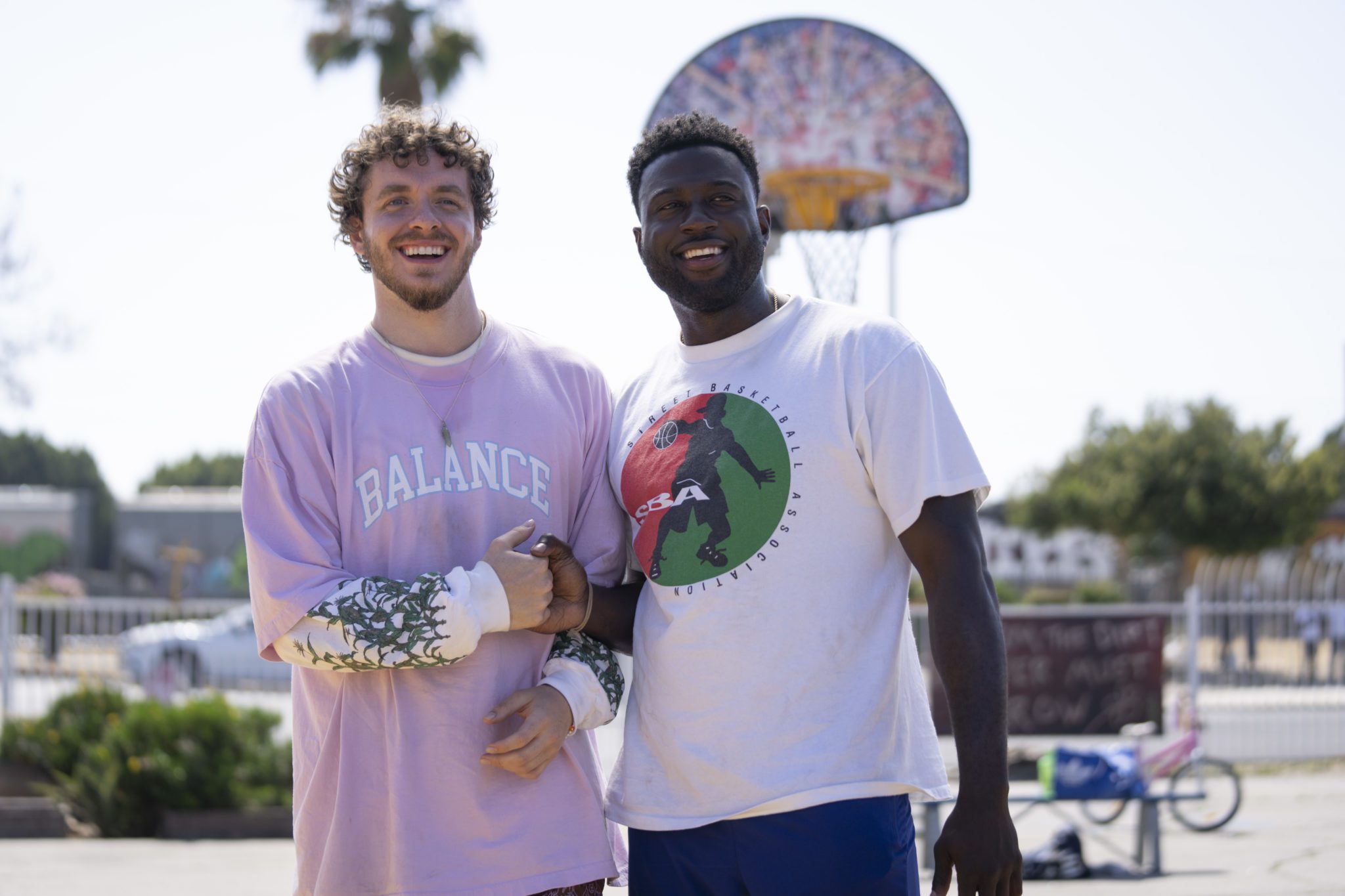 Sometimes, even if you don't realize it, it can be refreshing to change the game.
Directed by Calmatic, White Men Can't Jump tells the story of Jeremy (Jack Harlow), a former NCAA star who lost his path to stardom due to injuries. Hustling games in the local community centre, Jeremy meets Kamal (Sinqua Walls), a former promising baller whose future in the sport was derailed. At first, Kamal doesn't take Jeremy's game seriously until he realizes that he's far better than expected. Together, the two begin to con ballers out of their cash in an attempt to earn entry into a tournament that could turn both their fortunes around.
Reimagined for Disney+, White Men Can't Jump is another example of a reboot imbued with modern sensibilities. Based on the 1992 film starring Wesley Snipes and Woody Harrelson, the remix of Can't Jump will inevitably be held up against the original. By this standard, one has to admit that 2023's vision doesn't quite have the energy or pop of its predecessor. Snipes and Harrelson's iconic banter still sizzle whereas Calmatic's dynamic duo simply don't carry the same sort of fire. 
Having said this though, it's almost unfortunate that the reboot's success may be judged against its predecessor. In fact, leading with its own style of heart and humour, Calmatic's vision actually works really well. Walls and Harlow may differ than their original counterparts, yet their characters are never expected to be like them either. Both men bring their own unique style and voice to the film, allowing their relationship to feel more authentic than their predecessors. (And, we cannot forget the delightful addition of the late Lance Reddick who, even in a limited role, shows the weight that he added to his projects.)
Although Can't Jump may seem to be a simple retread of the original due to its story structure and branding, the reboot is an entirely different product. For example, while original leaned more heavily on bold comedy, the re-imagining feels more balanced in its approach. What's more, though Snipes and Harrelson's relationship was fueled by the fires of racial discourse, the reboot seems less interested in having those conversations. ("This racial [stuff] is so dated," we are told.) Even the fact that their characters have different names is definitely intentional. In doing so, Calmatic loosens his film from the rules of a remake and creates a product that feels more like a 'refresh' than it does a tired 'retread. Yes, the banter still flies fast and furious in moments but the soul of the film lies in its emotion as opposed to any particular male bravado.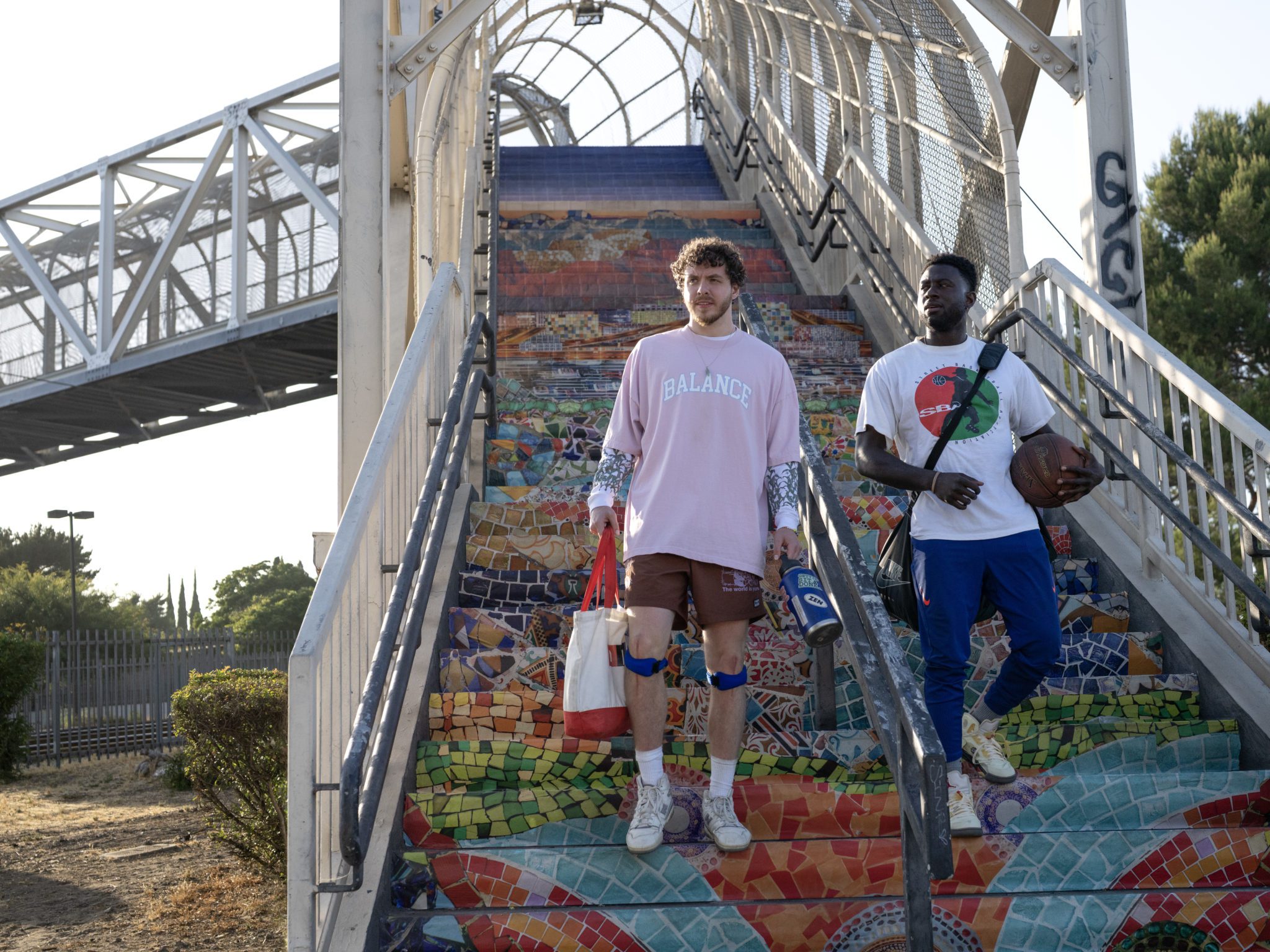 Because, in 2023, White Men Can't Jump is more about settling your spirit than it is about finding your game.
And therein lies the greatest change to the reboot. Surprisingly, this basketball drama ties its on-court drama to the benefits of caring for your mental health. As Kamal grapples with his own personal and financial responsibilities, he is driven by anxiety and rage. Meanwhile, for Jeremy, his struggle with injuries has left him unable to move on after 'almost' achieving greatness. For both of these men, basketball may be what drives them but they must open their hearts and minds in order to confront their inner demons. Unlike their original film, this is not a story about only taking responsibility for your life. It's a story about taking responsibility for your soul.
In the end, White Men Can't Jump more than earns its shots. Although fans of the original may end up crying foul, the truth is that this vision has enough juice to finish well. Even though it may borrow the namesake from another classic, this is another game entirely.
White Men Can't Jump is available on Disney+ on Friday, May 19th, 2023.