Family can be a place of pain or a place of healing. It can be the place we try to escape from or the place we need to return to. It is where we hear words that are like a knife in the heart or like the warmth of a hug. In Alan Ball?s Uncle Frank, it is all of those things.
The story is told from the perspective of Beth (Sophia Lillis), in high school when we first meet her. But the focus is really her Uncle Frank (Paul Bettany). During one of his rare visits to their southern family, Beth is fascinated by Frank and how different he is from the rest of the family. He lives in New York City where he teaches. Beth has no idea why her grandfather (Frank?s father) is so rude to him. When Beth talks with Frank he tells her, ?You get to be the person you decide to be or the person everyone else tells you you are. You get to choose.? That conversation changes her life.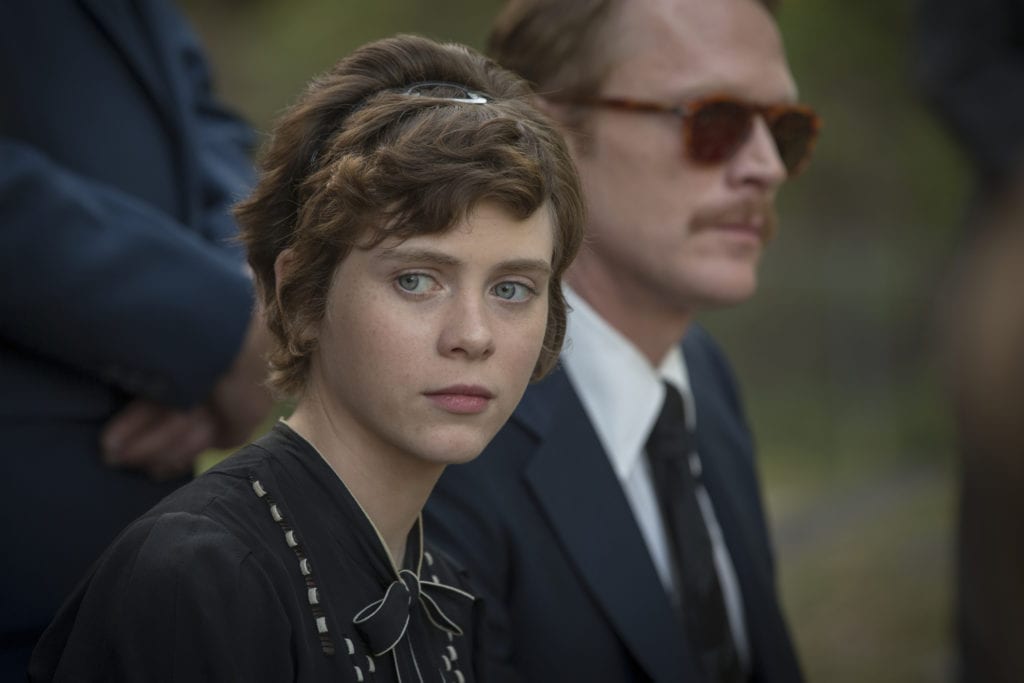 Beth heads off to New York for college. When she crashes a party at Frank?s apartment, she discovers that he?s gay and has a long-time partner, Walid (Peter Macdissi). When Frank gets a call to tell him his father died suddenly, he and Beth drive down to South Carolina for the funeral. Frank doesn?t want Walid to come because he doesn?t want his family to know he?s gay. Walid, knowing that Frank will need his support, rents a car and follows them. In time the three of them are on a road trip.
As Frank talks with Beth on the trip, he recalls his youth and the discovery of being gay. It was young love, but it also carried a great deal of condemnation from church and home. After the death of his first love, Frank has carried guilt and shame all these years, even though outwardly he seems comfortable with his life (at least while he is in New York). But when his father?s will surprisingly and cruelly outs him, his emotional turmoil overwhelms him.
It all goes back to that conversation between Frank and Beth about choosing who you will be. In New York, Frank is the person he has ?decided to be?, but does not live that out when he comes home. His father has always looked at him with shame and loathing?that is what society says Frank should feel. When at home, that is who he becomes. That serves as a kind of demonstration of the way pride and shame often play out for LGBTQ people. They may go to gay pride events, but remain closeted to the people closest to them.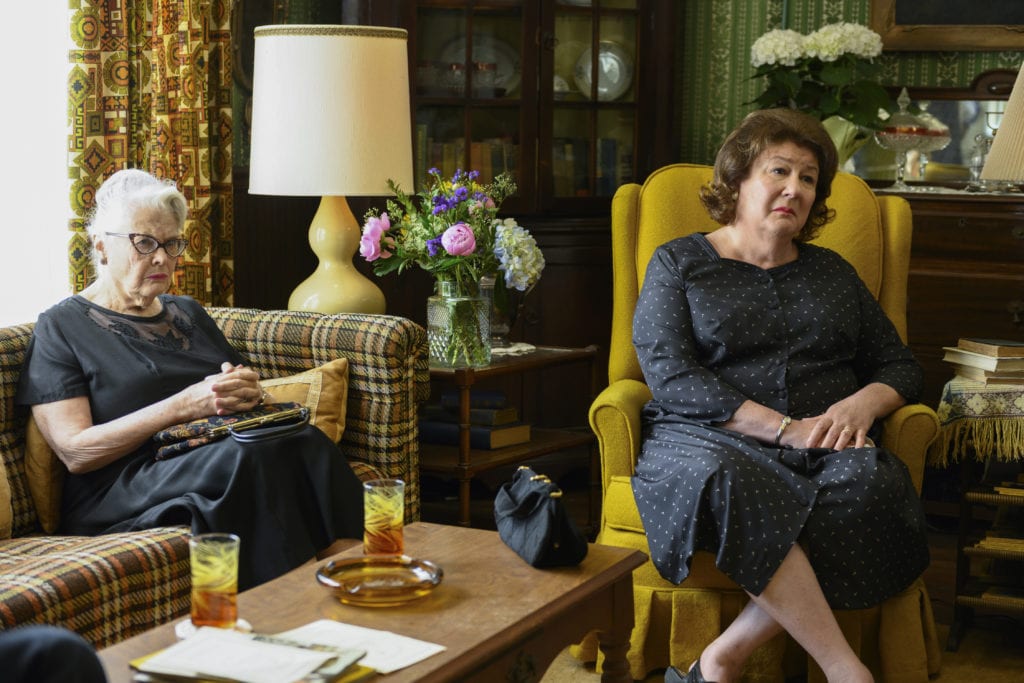 However, Frank may be surprised by how his family responds to his sudden outing. The revelation may be hard for them, but these are people who have loved him his whole life. They may not be able to put that into words well, but it comes through clearly. There is a nice supporting cast that makes up this family, including Margo Martindale and Stephen Root as Frank?s parents, Steve Zahn as Frank?s brother and Beth?s father, Judy Greer as Beth?s mother, and Lois Smith as Frank?s Aunt Butch. While not everyone is welcoming to this news about Frank, there is grace that comes out in various ways.
Uncle Frank is available on Amazon Prime.
Photos courtesy of Amazon Studios.