Honestly, I have no idea how he does it.
Thirty years after Top Gun made Tom Cruise a household name, the character has been revived for one more mission. It may seem impossible, but somehow, Top Gun: Maverick is not only as good as the original film, it?s actually better.
Far better.
In Top Gun: Maverick, Pete ?Maverick? Mitchell (Cruise) lives a life of military obscurity. Still holding the rank of captain after more than thirty years in the service, Maverick spends his days as a test pilot as he still feels that need for speed. But when an upcoming special mission requires his unique knowledge, Maverick is called back to TOPGUN as a teacher and mentor to the next generation of pilots. It?s here that he encounters Lt. Bradley Bradshaw (Miles Teller), the son of Maverick?s late co-pilot Lt. Nick ?Goose? Bradshaw. As the past meets the present, Maverick must overcome his deepest fears and pain while training these youthful rookies what it means to make the ultimate sacrifice.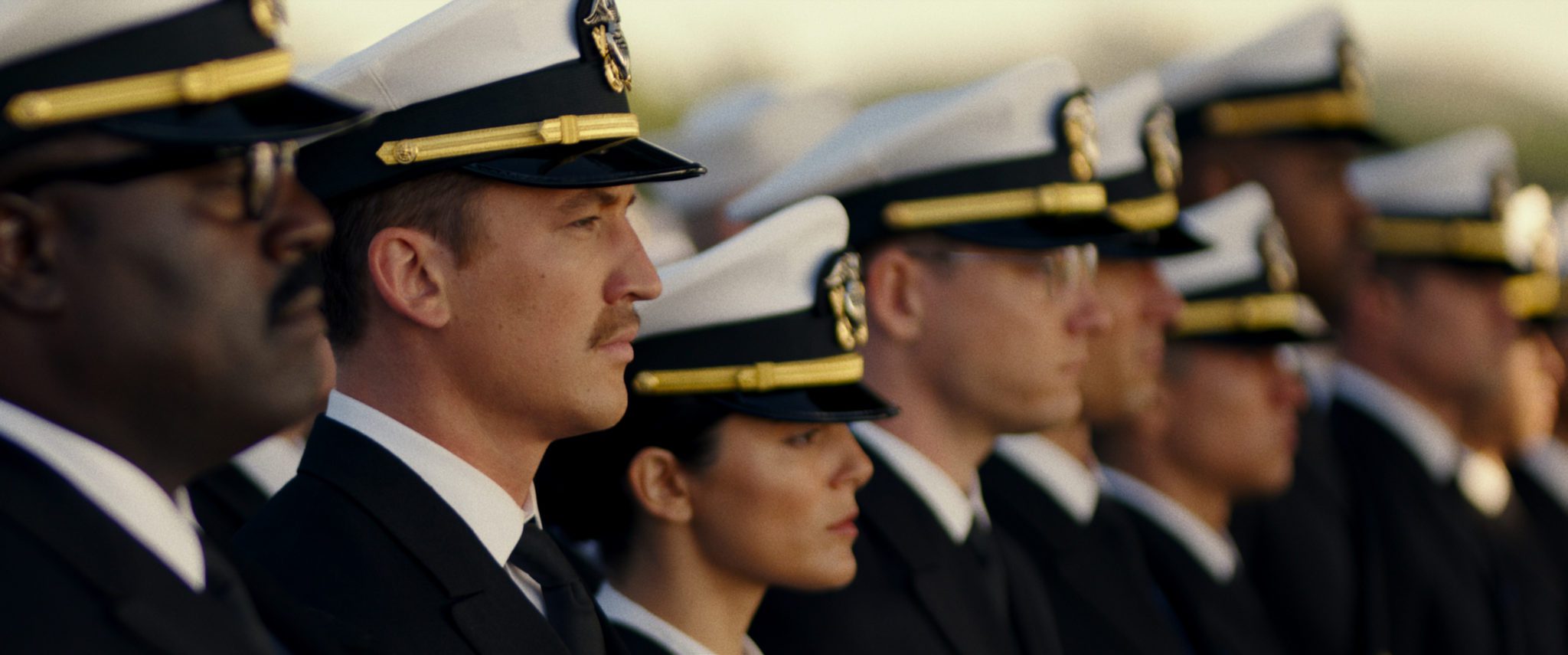 After 40 years in the business, Tom Cruise seems to be an ageless wonder. Even in his mid-50s, the man maintains a boyish enthusiasm that truly makes you believe that he can do anything. In fact, he may even be the last of a dying breed of movie star. Known for the death-defying risks that he?s willing to take, the actor has continued to set the standard for action films.
But, of course, one has to wonder how long he can keep this up? While Cruise has given no indication of slowing down, no man lives forever. Eventually, age catches up with us all, right? Maverick acknowledges this certainty but still wants us to know that he?s going to make the use of every onscreen moment. For instance, there?s a moment early on in the film where Maverick faces off with a superior officer about his antics. ?The end is inevitable, Maverick. Your kind is headed for extinction.? he growls. Turning back to the camera, Cruise glares with self-awareness and retorts, ?Maybe so, sir. But not today.?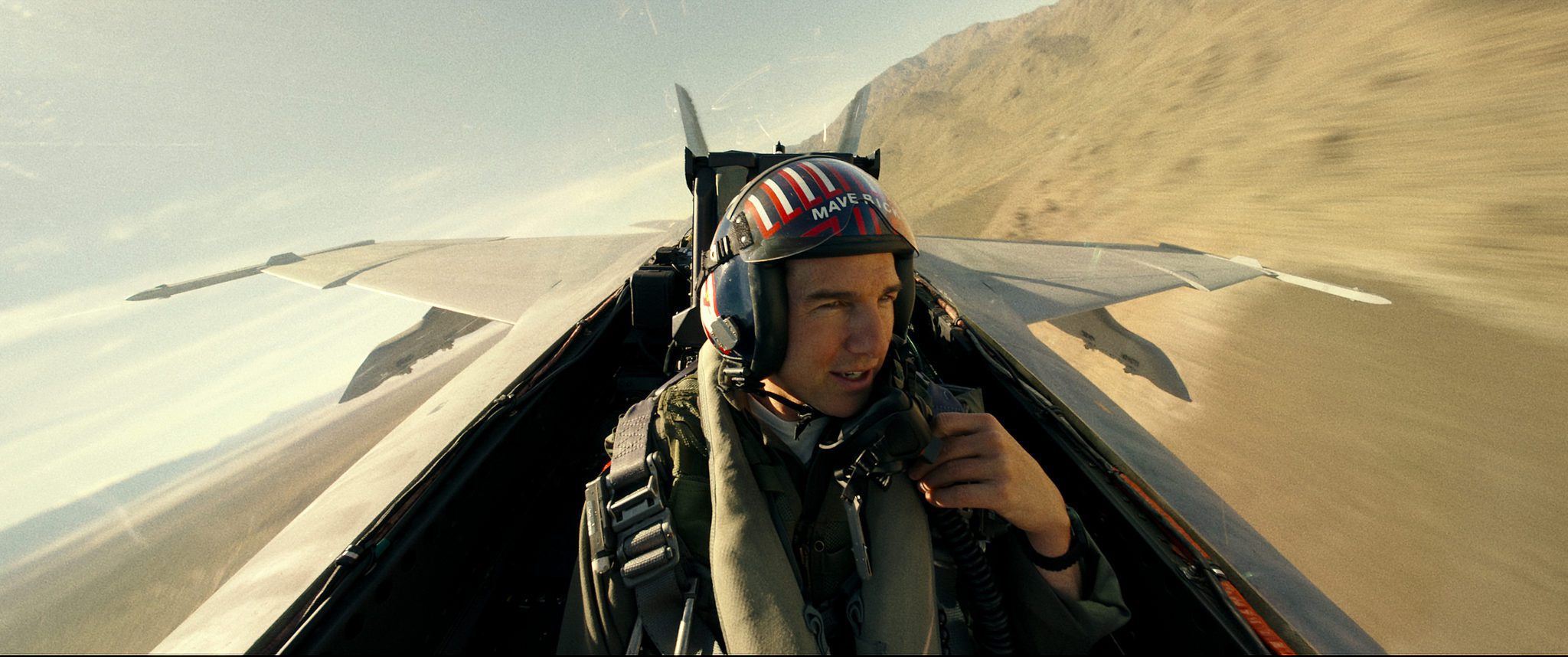 For both Maverick and Cruise, the mission isn?t over? not yet?
Simply put, Top Gun: Maverick has some of the most stunning aerial effects ever put on screen. Featuring unbelievable stunts and gravity-defying maneuvers, Maverick makes the viewer?s jaw drop from start to finish. This is not a film which attempts to trick the viewer into believing some CGI trickery. Instead, Cruise demanded that these stunts be authentic and amazing. (In fact, rumours persist that the film even shut down production for several months due to Cruise?s dissatisfaction with the film?s direction and his insistence that the cast be trained in the F-18s.)

He understood the assignment. This film needed to take your breath away.
Mission accomplished.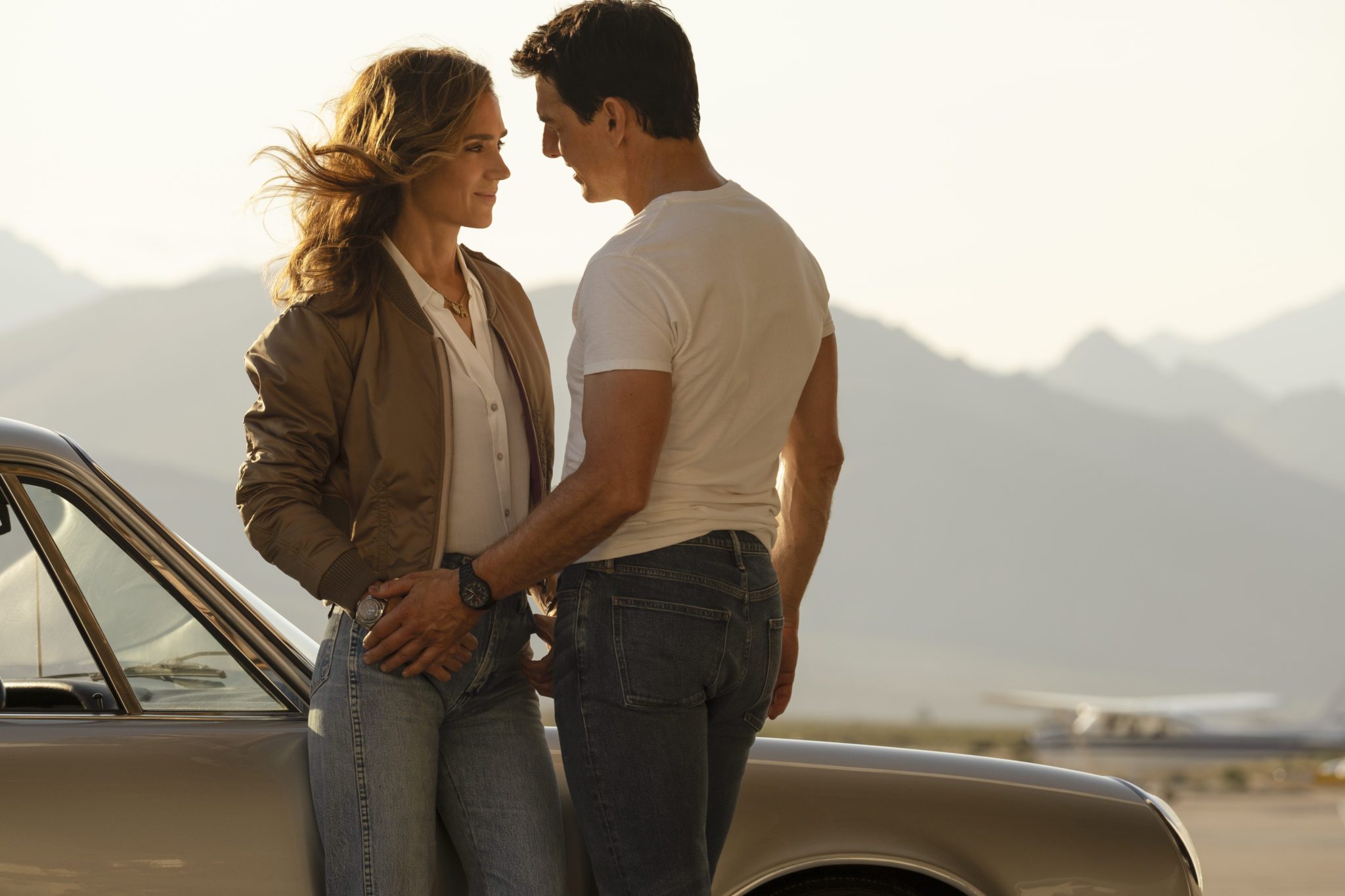 In terms of the story, the film manages to find a balance between honouring the legacy of the original while continuing to move the story forward. Quite simply, this film is a throwback film with a modern edge. One of the great challenges of course is the film?s tone. Released in 1985, the original Top Gun is considered a classic but definitely feels as though it?s from another era. For instance, glistening volleyball games and a pre-dominantly white male cast would not be seen as modern takes on heroism. However, Maverick successfully maintains the action and sentimentality of the original while having a better sense of gender and racial inclusion. (Although, it?s worth noting that somehow the film also manages to substitute beach football for volleyball? and it works.)
At its heart, Maverick is a film about letting go and moving forward. Still haunted by Goose?s death, Maverick carries the events of his past like an open wound. He wants to move one but he simply has no idea how as he feels that more penance still must be endured for his role in what happened over thirty years ago. As a result, Maverick is determined to prevent the sorts of dangerous behaviour that defined his career from ruining the lives of the next generation. (This even includes his apprehension about allowing Goose?s son to step into the danger zone on his own.)
Even so, Maverick also recognizes that good character and a humble heart may be able to restore the relationships that have been broken by the past. Although he still has the rebelliousness of heart, there?s a humility to this version Maverick that he has gained with experience. Older and wiser, this old dog still has some new tricks that he wants to teach? so long as the next generation are willing to listen.
So yes, Top Gun: Maverick is worth the price of admission. See it with friends on the biggest screen that you can and simply enjoy the moment. And, somehow, Cruise remains in a league of his own. There will become come a time when we he will not be able to offer us films of this nature. Age is simply something that even Tom Cruise cannot out run. But, in the case of Top Gun: Maverick, we still have something special to see.
So, while there will be a moment where Cruise must hang up his stunt gear, thankfully that time is not today.
Top Gun: Maverick is available in theatres on Friday, May 27th, 2022.