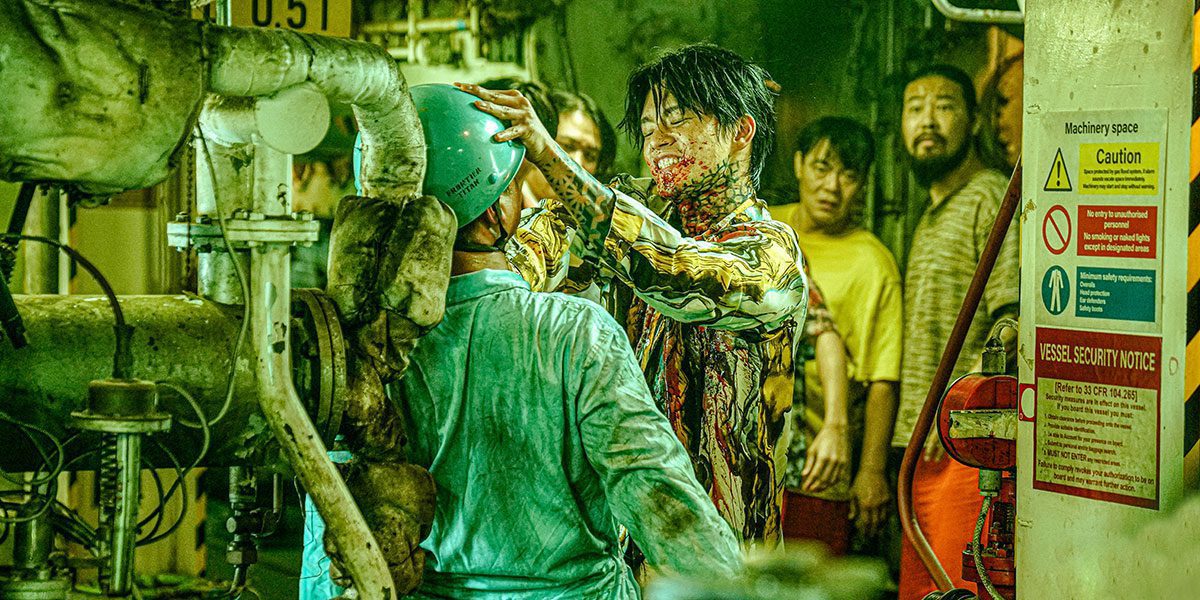 Directed by Kim Hongsun, Project Wolf Hunting begins as dozens of Korea?s most dangerous and infamous criminals are set to be shipped to a maximum-security prison in the Philippines, including the heir to one of their most dangerous gangs. Accompanied by two dozen armed policemen and detectives on a large freight ship, a plan to overtake the ship and free all of its criminals ensues. However, in the depths of the ship, something far more sinister than any criminal aboard?Project Wolf Hunting?is released in the chaos. Trapped on a ship with no way out, both criminals and law enforcement must fight to survive the night from this vicious killing machine that threatens to destroy them all.
Project Wolf Hunting is a horror action film with incredibly bloody fight scenes. Filled with tonnes of gore, the film is incredibly violent but anybody fans of slasher films will enjoy this movie greatly. In a lot of ways, Hunting also feels like a video game in its style. Similar to Alien or Five Nights at Freddy?s, the goal of the characters is simply to survive the night, without any realistic way to fight back against this monster. At the beginning of each scene with the monster, one is never quite sure who will survive the chaos that follows. What you can count on though is a gory raging mess, fueled by an eruption of frantic firefights, gruesome martial arts, and an underlying story of a decades-old conspiracy, complete with shady government syndicates and covert human experiments.
Project Wolf Hunting?premiered at TIFF ?22. For more information, click here.