Starring Renee Zellweger as the titular star,?Judy follows the final years of Hollywood icon Judy Garland as she performs tireless in an effort to regain custody of her children. Set thirty years "The Wizard of Oz," Garland arrives in London to perform nightly sold-out shows at the Talk of the Town nightclub. While there, she reminisces with friends and fans by night and battles her own personal demons by day.
Directed by Rupert Goold (True Story),?Judy is both a loving tribute and unapologetic look at Judy Garland?s journey as a fading star near the end of her life. Rather than attempt to entertain the audience using quick cuts, Goold often leaves the camera unflinchingly fixated upon the face of his star, allowing Judy to be the story (as opposed to the editing). In doing so, Goold wisely allows Zellweger to take centre stage and she absolutely shines as Garland. In one of the year?s best performances, Zellweger presents the aging star with a complex mix of ferocious self-destruction and tender grace. During live concerts, Zellweger shows Garland in her element and bursts off the screen with all the energy that one would expect from a Hollywood icon. Yet, when the lights dim, she begins to fold in on herself emotionally, collapsing under the weight of the expectations of others.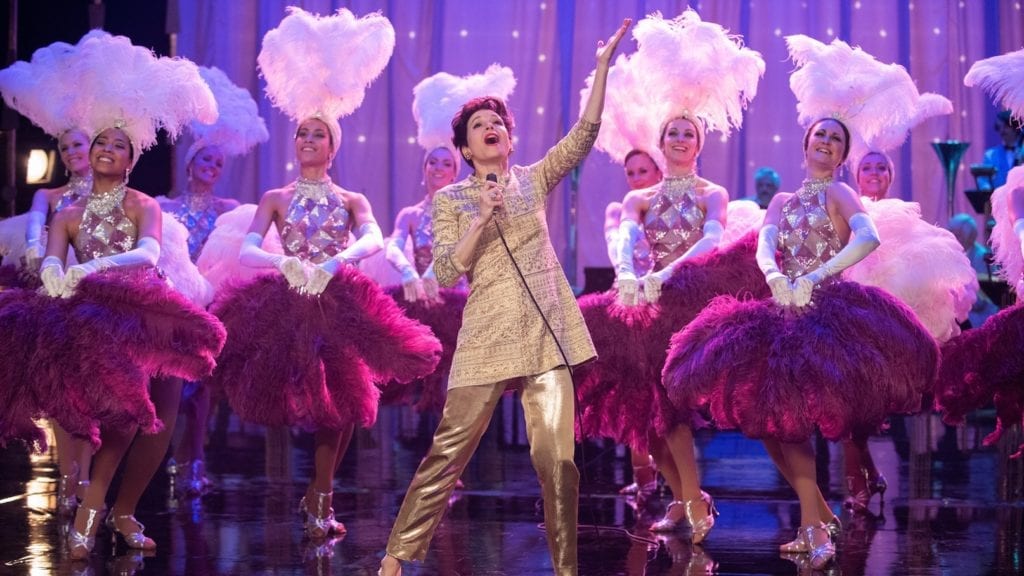 Though Judy focuses its lens on Garland?s journey, the film is also a scathing examination of celebrity culture. Although her motivation to perform stems from her desire to regain her children, Garland maintains a love-hate relationship with the spotlight. Known the world over for her singing voice, she has also found that the very act of getting on stage has become increasingly difficult for her. While she has taken on the role of star willingly, she now fully understands the cost of the limelight. Despite the fact that she is beloved and held in reverence by millions, Judy has lost all sense of herself at the hands of the expectations of others.
Painting his subject with a sympathetic brush, Goold neither condemns the fading actress nor entirely excuses her behaviour. Instead, Judyrecognizes that the soul of the artist is just as valuable as that of others? and just as easily damaged.
Having premiered this week at the Toronto International Film Festival, Judy opens in theatres on Friday, September 27th, 2019.