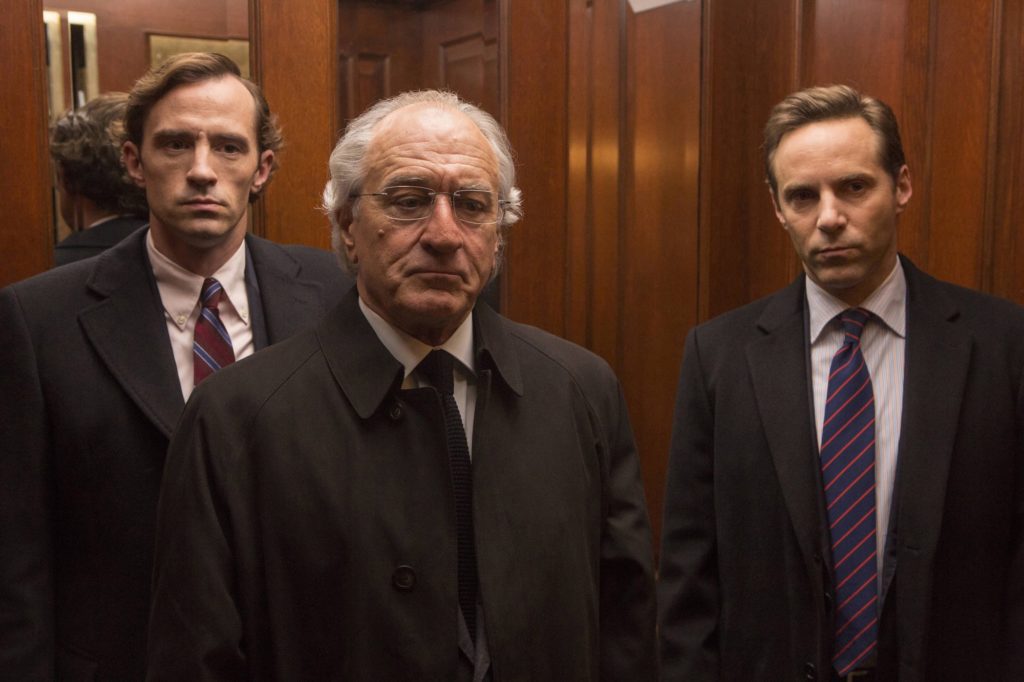 Bernie Madoff perpetrated the largest Ponzi scheme (currently) in history, having defrauded investors out of approximately sixty-five billion dollars. In Diane B. Henriques' book, The Wizard of Lies, the story she found as she covered the investigation beginning in 2008 is laid out in some detail. Now, in HBO's original film of the same name, legendary director Barry Levinson tells the story as adapted to the screen by his son, Sam.
But let's be clear – the captivating elements of the otherwise 'numerical' story come from the performances of the main cast, a set of A-list actors.
De Niro seems born for his typical roles, and this is really no different. But Michelle Pfeiffer also stars as Madoff's wife, Ruth, and Alessandro Nivola (A Most Violent Year, American Hustle) as their son, Mark. [Hank Azaria plays the role of Madoff's "second-in-command," Frank DiPascali.]
While the story shows the intense success (fleetingly) that Madoff achieved, the film's stark warnings about the cost of this abuse of power and truth hang on after the credits end. There's the impact on Mark and Ruth, not to mention the incarceration of Madoff, and the bitterness felt by Madoff's other son. But the thousands of people fleeced by the Madoff scheme? Those wounds will last for generations.
In the end, we're left with Madoff's own madness – even his final question (via De Niro) to the real-life Henriques playing herself: "Do you think I'm a sociopath?"