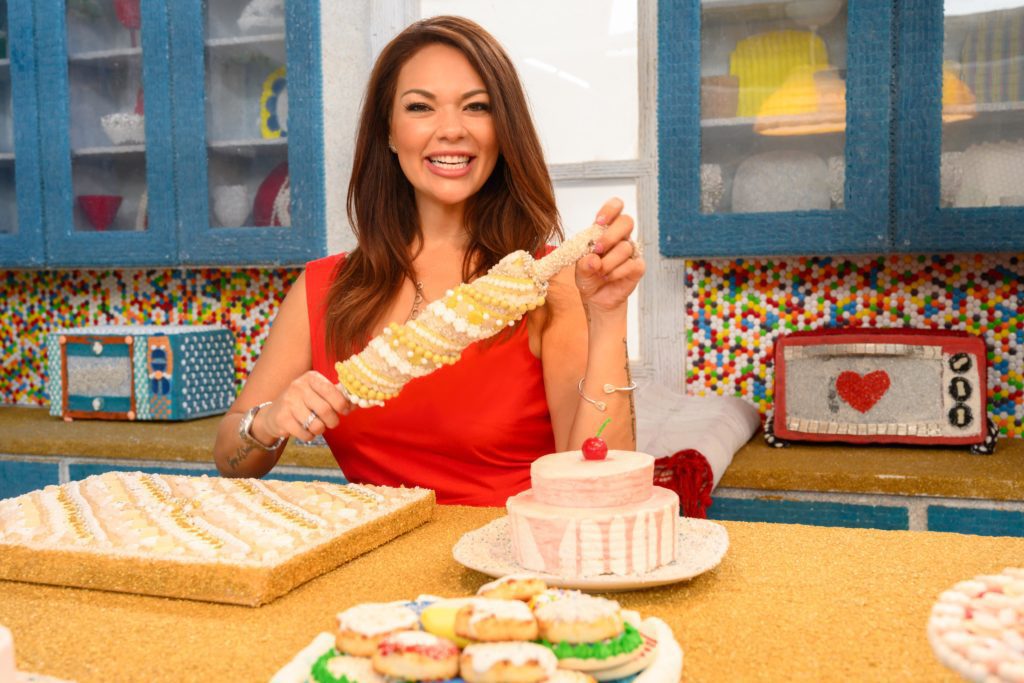 The song may say it's a 'marshmallow world in the winter'… but I bet you've never considered how much work it is to create it…

Now streaming on Hulu,?Candified: Home for the Holidays?follows Candy Queen Jackie Sorkin as she and her crew undertake an impossible task: create a life-size house made of candy! With only 6 weeks to complete their assignment, Sorkin and her team of candy artists work tirelessly to design, melt, build and shape a home with all the trimmings. Using hundreds of thousands of individual pieces of candy in innumerable styles and shapes, this group battles the clock in an effort to reach their goal as a gift to the children of Boys and Girls Club of America.?
Anchored by the charm of Sorkin, Candified: Home for the Holidays is a light-hearted and tasty diversion for people looking for something sweet this season. With flashy fun, Sorkin and her crew dream and design some truly unbelievable designs in remarkably short time. Like other reality shows, the series is fueled by its characters. Whether it?s ambitious ?#3? D. Micah or the ?new girl? Mandy, this team provides enough light-hearted drama that feels important? but not-earth shattering. (However, that?s not to take away from the incredible difficulty of their accomplishments. Seriously, it?s incredibly stressful building a penguin and fridge with such limited time and resources.)
However, while the cast may be likeable, it?s Sorkin who keeps the show moving. Bounding around the screen with Wonka-esque enthusiasm, Sorkin is clearly thrilled to see her ability to ?candify? the world come to fruition. Professional and playful, Sorkin takes her candy seriously, especially since this event provides the opportunity to both help kids and grow her business in the process.
Unlike other bake shows that base their competition on taste, Candified takes a slightly different approach. Instead of devouring the final product, Sorkin?s team creates a sort of interactive playland with candy as its cover. While kids may not be able to taste the product, she absolutely encourages them to engage what they?ve built.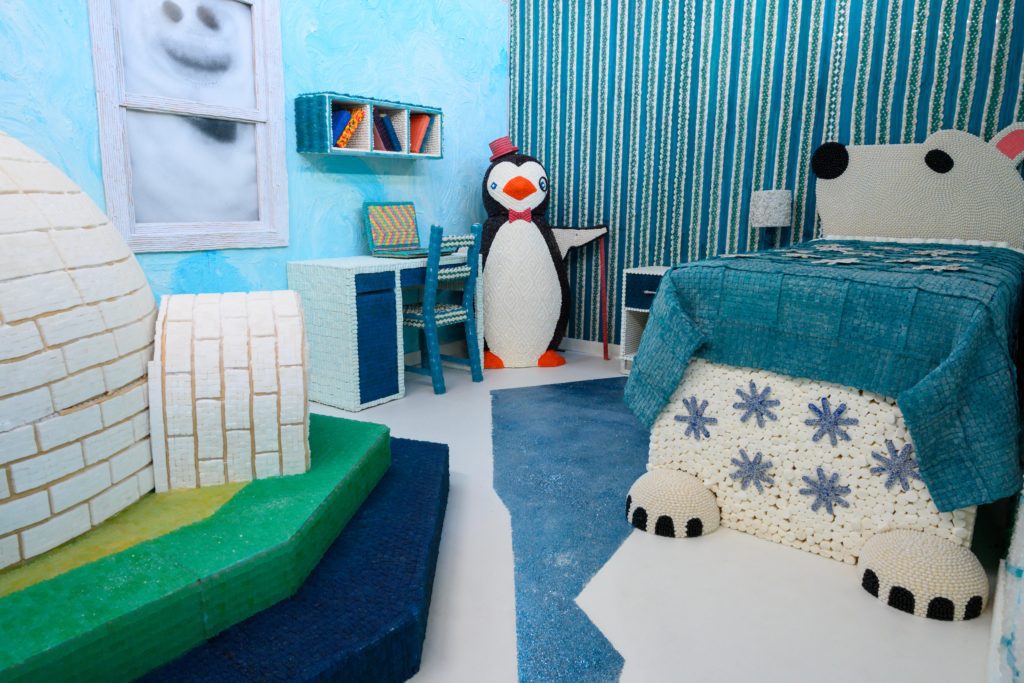 And the results are extraordinary.
Whether it?s woven sour strips blankets or gummy chandeliers, Sorkin and her team seem to make jewels out of jawbreakers. With each bonbon and licorice string, they create some truly remarkable pieces that are good enough to eat. And, quite frankly, I believe that?s the point. Although the task to build out of candy may seem odd at first, Sorkin understands the childlike wonder in seeing her vision brought to life. There?s something inherently playful about moving through a house made of treats and truffles. Marshmallow pools, gummy-laced fridges and so much more absolutely sparkle with joy.
Without question, Hansel and Gretel would be proud.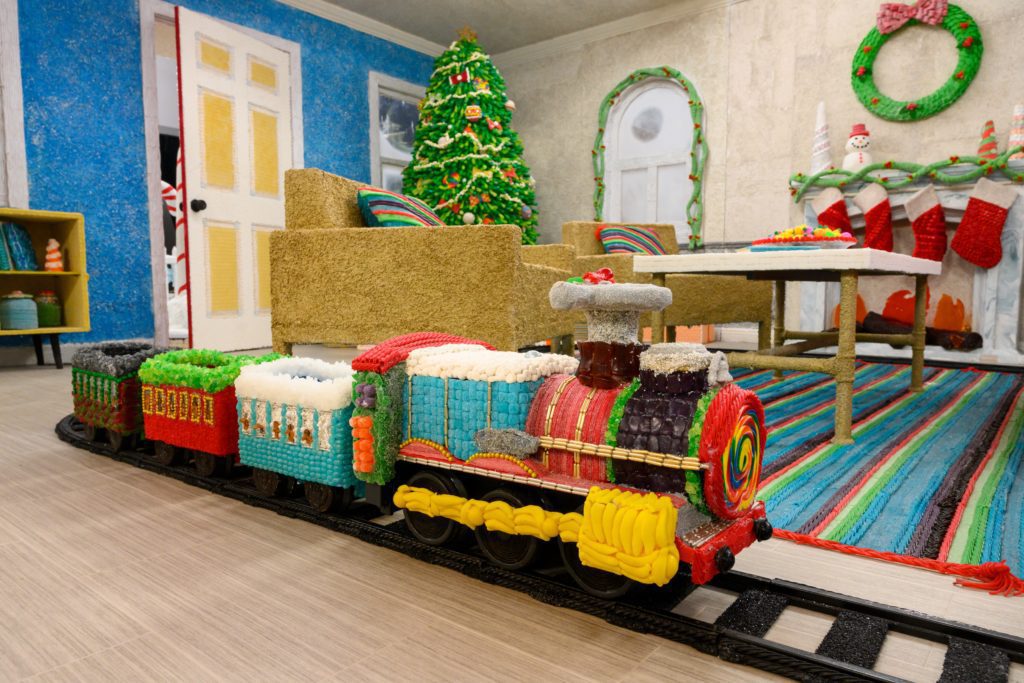 However, the true soul of the show belongs to the team?s ability to come together. As the series begins, squabbles over leadership structure and the sheer size of their challenge begin to weigh on them. As a result, cracks begin to appear in Sorkin?s squad. Even so, as the clock ticks onwards, they increasingly manage to pull things together as they focus on their common goal. Broken pieces, shattered statutes and improper implementation all may cause delays but they still push through. To them, this project is about far more than candy decorations or simply building their brand. This is an opportunity to support children in need. That collective vision fuels their enthusiasm and they are able to put aside the things that were dividing them. In this way, the series highlights that the importance of supporting others far outweighs their petty disputes and can truly bring people together in the process.
In the end, Candified: Home for the Holidays is truly a treat for the family. As Sorkin continues to ?candify the world? with her Midas touch, so too does she also spark joy in the hearts of those around her. With every gummi bear and sour candy, she and her crew have concocted something truly special that speaks to the power of working together but also lights up the senses.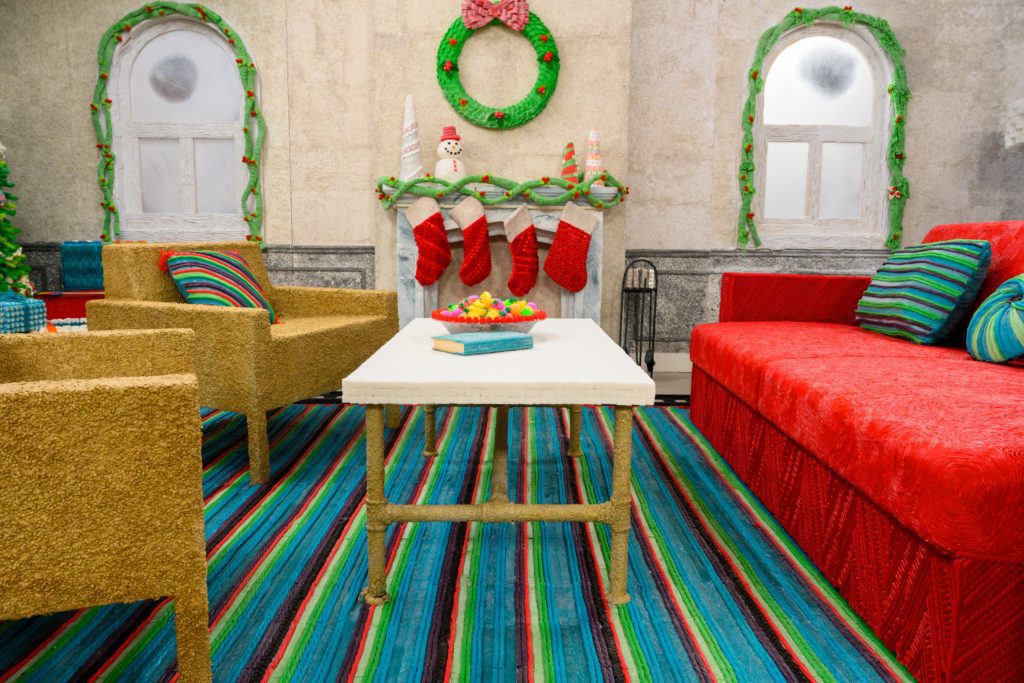 Candified: Home for the Holidays is now playing on Hulu+.