If you read my festival coverage, you?ll know that I am a proponent for short films. I enjoy the chance to take in a program or two of shorts when I attend film festivals. Shorts are more than just practice for aspiring filmmakers. Shorts get to the point quickly and often very effectively. Usually, the only chance you have to see shorts is by attending a festival. But Kino Lorber is screening a two and a half hour program entitled ?New French Shorts 2020? from Young French Cinema, a program of UniFrance and the Cultural Services of the French Embassy. The program is made up of seven shorts varying in length and style.
Ahmed?s Song (30 minutes, directed by Foued Mansour) is the story of an attendant in the public baths who is nearing retirement and a young man on probation who is also sent to work in the baths. It is a chance for each of them to learn and grow?and to find new ways forward in their lives.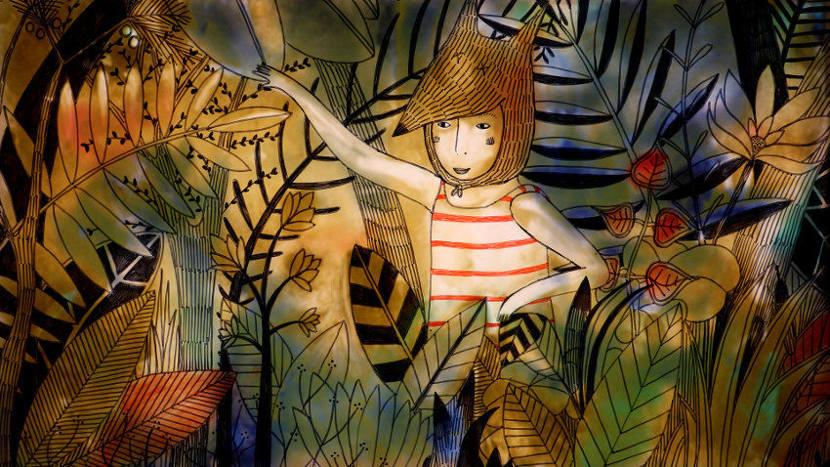 The animated film Sheep, Wolf, and a Cup of Tea (12 minutes, directed by Marion Lecourt) is an adventure in magical realism as a child going to sleep invokes a wolf from under the bed. Think of wolves in sheep?s clothing, and vice versa.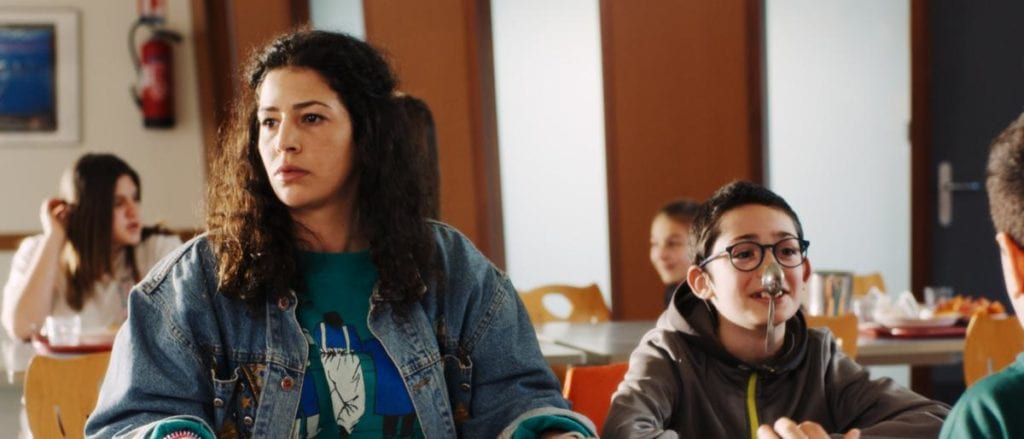 In Tuesday from 8 to 6 (26 minutes, directed by Cecilia de Arce) we follow N?vine, a middle school monitor through her day as she tries to stand up for a troublesome student. She finds herself in the middle between students, teachers, and administrators.
The Distance between Us and the Sky (9 minutes, directed by Vasilis Kekatos) is the story of two men who meet at a gas station late one night. One is there to fill his tank, the other is trying to get a few euros to get home. It becomes very flirtatious as the two men banter back and forth. This film won the Short Film Palme d?Or and the Queer Palme at Cannes 2019.
The Tears Thing (25 minutes, directed by Cl?mence Po?sy) tells of an actress who must go to a gun range to prepare for an upcoming role. She discovers that her instructor is a former girlfriend who abandoned her. How will that past impinge on the present?
Another LGBTQ+ themed film is Magnetic Harvest (24 minutes, directed by Marine Lev?el). Mickael is a pig farmer who?s trying to get his organic certification. Living in a remote area, there?s little opportunity for romantic connections. He has an app on his phone that rarely shows nearby prospects. But through it all a returned neighbor, Paul, is beginning to work his way into Mickael?s life.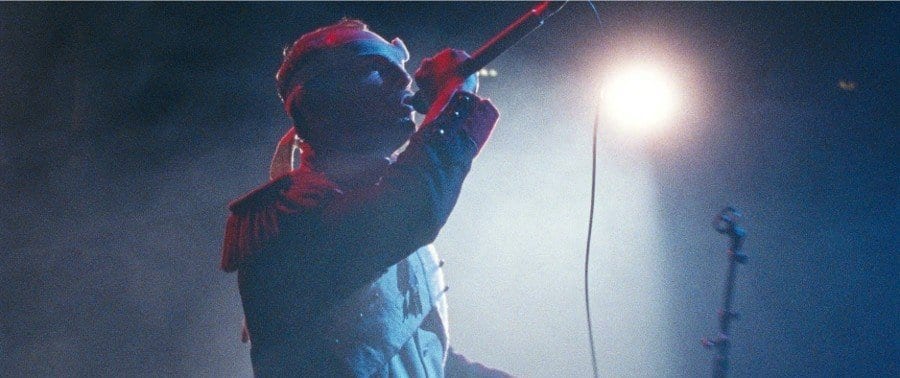 The Glorious Acceptance Speech of Nicolas Chauvin (26 minutes, directed by Benjamin Crotty) is marked as a ?special bonus short?. It is mostly a time-bending monologue by the Napoleonic soldier who gave his name to super-patriotism. The film relishes anachronism as he tells his boastful story. Of course, he?s also confronted with the idea that he was a literary creation and never really existed. But for a man like Chauvin, what does reality even mean?
As my wife and I watched these shorts, we gave them separated scores (as if at a festival). For us the top film was Ahmed?s Song. It was a touching human story of wisdom that can flow between generations.
?New French Shorts 2020? is available on Kino Lorber?s Virtual Cinema site, KinoMarquee