Everyone has a story but not everyone believes its worth telling.
Based on the New York Times best-selling novel, The Storied Life of A.J. Fikry tells the story of A.J. Fikry (Kunal Nayyar), a small-town bookstore owner who is struggling to get pay the bills. After the death of his wife, Fikry?s story finds a new chapter when a woman leaves an abandoned child on his doorstep. Taking her into his home, his life is further upended when he meets Amelia (Lucy Hale), a young saleswoman who captures his attention.
Directed by Hans Canosa, The Storied Life of A.J. Fikry is a delightful and charming film that draws you in with his characters and makes you feel like part of the family. Taking place over several decades, the film is meant to encapsulate the entire life of one man by selecting key moments within his life and expanding upon their importance.
Interestingly, what?s most remarkable about Storied Life is how unremarkable it is. While that sounds like a criticism, Storied Life unfolds with a certain sense of authenticity. In other words, the story of Fikry?s life unfolds in the same manner as reality itself, featuring all of its surprises and twists. Although situations like leaving a baby on the doorstep may feel as though they?ve been taken from other family dramas, there?s an earnestness about this Storied Life that somehow feels genuine and grounded in reality.
As Fikry, Nayyar plays his character with such humility and maturity that his character simply feels honest. Known for his work on?Big Bang Theory, Nayyar has always had a certain sense of charm, but his performance is Fikry feels unique and special. What?s more, when paired with Hale, the two seem genuinely fond of each other. Unlike other films which attempt to spark romance with heat and passion,?Storied Life allows their romance to feel natural, building a genuine connection with one another over time.?
In this way, the film is written as a testament to the power of stories themselves. With each family challenge,?Storied Life?serves as a reminder of the importance of each and every one of our self-narratives. With each chapter of his life, Fikry?s journey unfolds with a natural approach to the world. (In this way,?Storied Life?is reminiscent of the narrative structure Richard Dreyfuss??Mr. Holland?s Opus.) He is a man who wants to live with integrity, and yet he must deal with his own burdens as well. With charm and grace, he hopes for the best yet struggles through the challenges that we all do. At times, he is the hero of his story. At other times, the victim. But no matter the circumstance, one thing is clear: A.J. Fikry is just like you and I.?
And his story matters because ours do as well.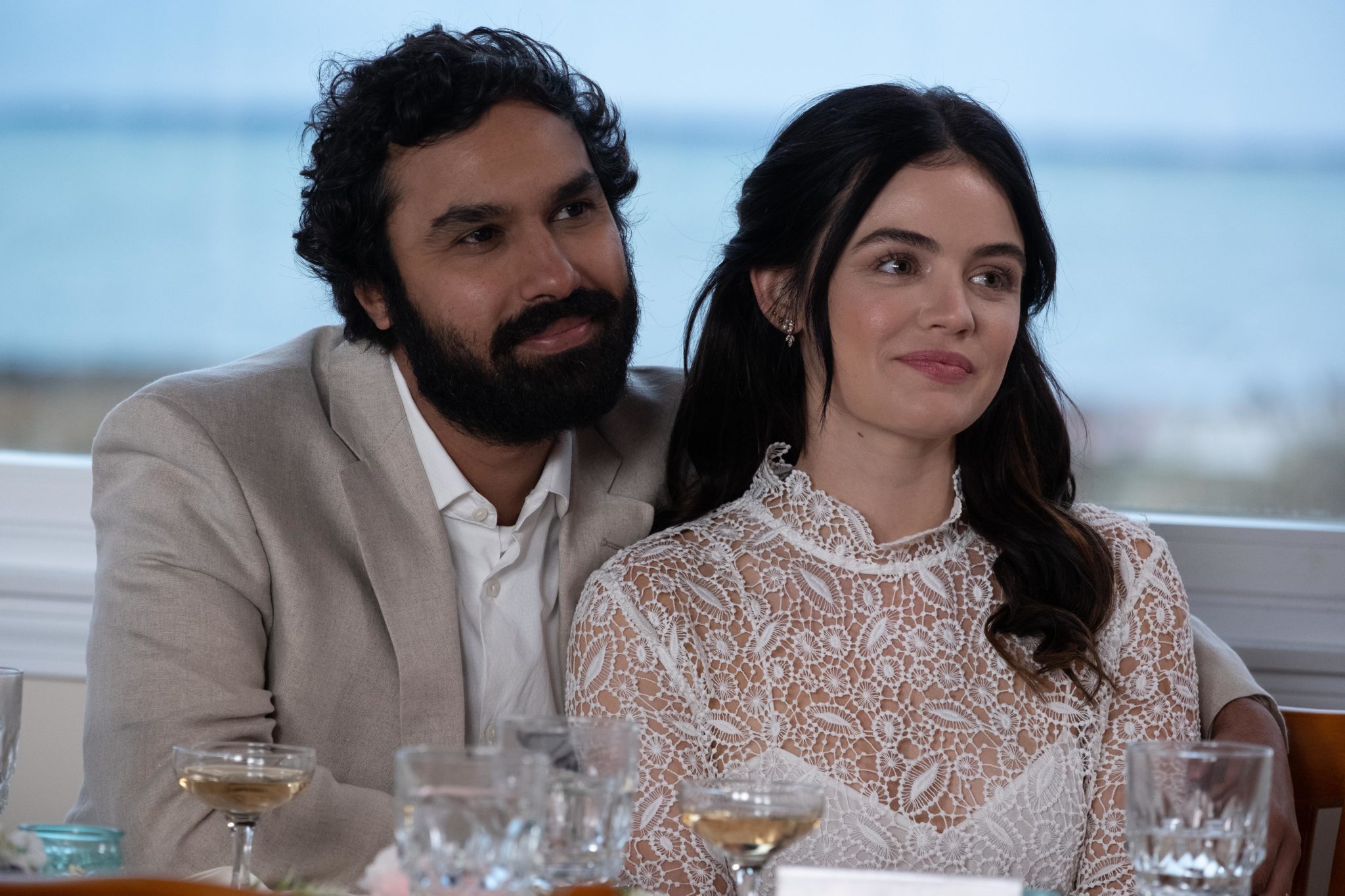 In fact, in this small town, every person matters, even if some have more villainess tendencies and others. As such, there?s a certain beauty about the film that is brought to life. What makes these characters endearing is not because they are unique, but quite the opposite. They could easily be friends of yours. So, while the script hopes that you?ll be swept away by the events of their lives, what?s most important here are the characters themselves. Despite their failings, we are meant to celebrate them as they move throughout their lives. As we see ourselves in their journey, we genuinely want them to succeed as well.
So, yes. I may have been cynical at first with The Storied Life of A.J. Fikry but I can?t help but have been charmed by its honesty. While many of the events that take place may have been taken from other melodramas, the charm and sincerity of Fikry kept me leaning in to see what happens in the next chapter of this Storied Life.
The Storied Life of A.J. Fikry?is available in theatres on Friday, October 7th, 2022.