Ten years ago, when I first read Wm. Paul Young's novel?The Shack, I was drawn in by the murder mystery: young Mack Phillips loses his daughter to a serial killer. Who killed little Missy? I wondered as I read. Suddenly, I found myself in the middle of a theological conversation about God's grace, judgment, forgiveness, and the hope of the eternity. And then in March 2017, a cinematic version debuted with Sam Worthington as Mack, and a host of characters around him. Knowing that the book had intrigued me, I assumed everyone would be entertained, and even provoked to think like I had been. Little did I realize…
That Young's theology, presented in story form, would ignite a firestorm. Online and offline, I found myself condemned for finding value in a story that shares the understandings of God in a way that emphasize grace and joy in the midst of suffering, while re-articulating judgment and damnation in a way that made sense to me in light of Jesus' teachings, like the Parable of the Prodigal Son. I wrote about the theology here.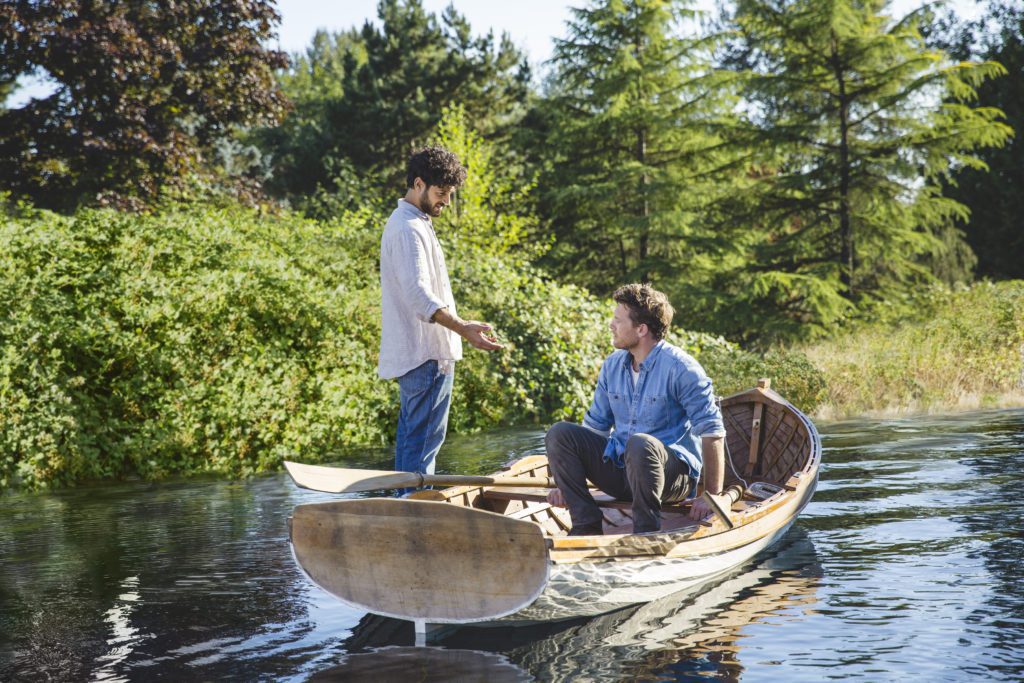 But taken on its own, the story is one that has a significant storyline about making God approachable, incarnational, in a way that we rarely hear about in church. Seriously, at Christmas, we talk about how God became a human to live life with us and die for our sake, but how often do we think about tangibly?
Whether it's in the person of Papa (Octavia Spencer) cooking in the kitchen or Jesus (Aviv Alush) racing Mack across the pond or Sarayu (Sumire) gardening with him, we see God in a way that should grow our understanding, not diminish it. Thanks to the script adapted from Young's novel, through the cinematography of Stuart Hazeldine and Declan Quinn, the story moves fluidly onscreen, captivating even those who believe differently and drawing them into the story.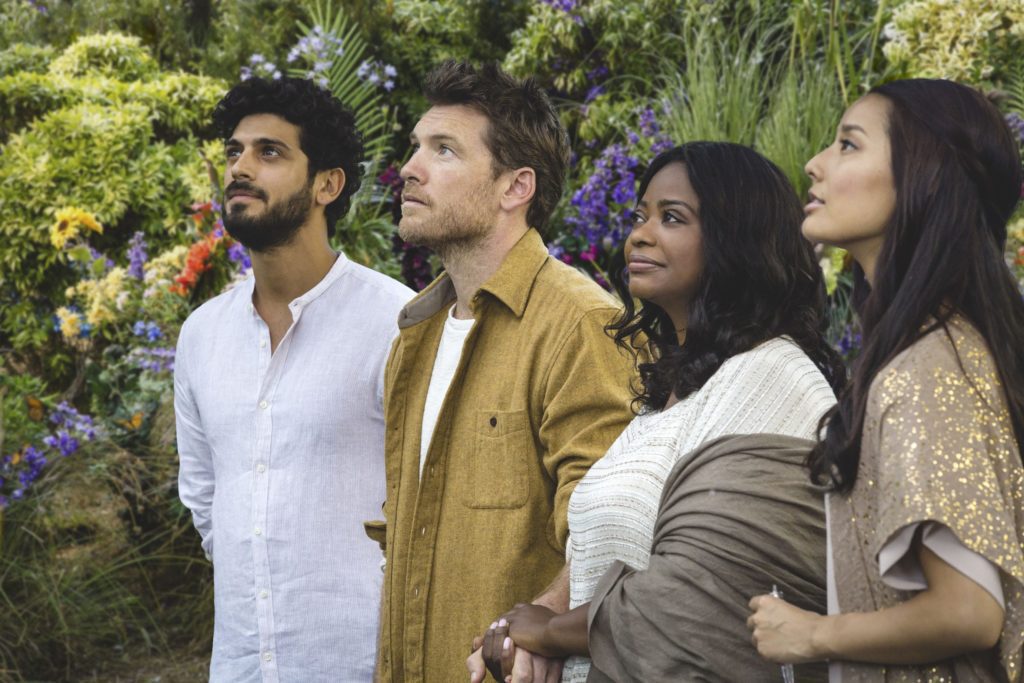 I must admit that ten years after my first experience of the story, now as a father, I found myself heavily moved by Mack's story, especially as a father who had lost a child. With his experience of God, we see the way that his own relationship with his father is exposed; with his visit to the cave of Wisdom, we see the way that his relationship with his children is brought to the forefront. In each, the power of love in the face of real life demands our attention, with no word or image too inconsequential to carry weight.
The Blu-ray Combo combo pack **AVAILABLE TODAY ** special features include audio commentary from director Stuart Hazeldine, featurettes exploring the foundation of the film in "Touched by God: A Writer's Journey," "God's Heart for Humanity," "Something Bigger Than Ourselves: The Making of the Shack," a look at Hillsong United's involvement in the soundtrack in "Heaven Knows," scenes from the "Premiere Night: A Blessed Evening," and a deleted scene.?